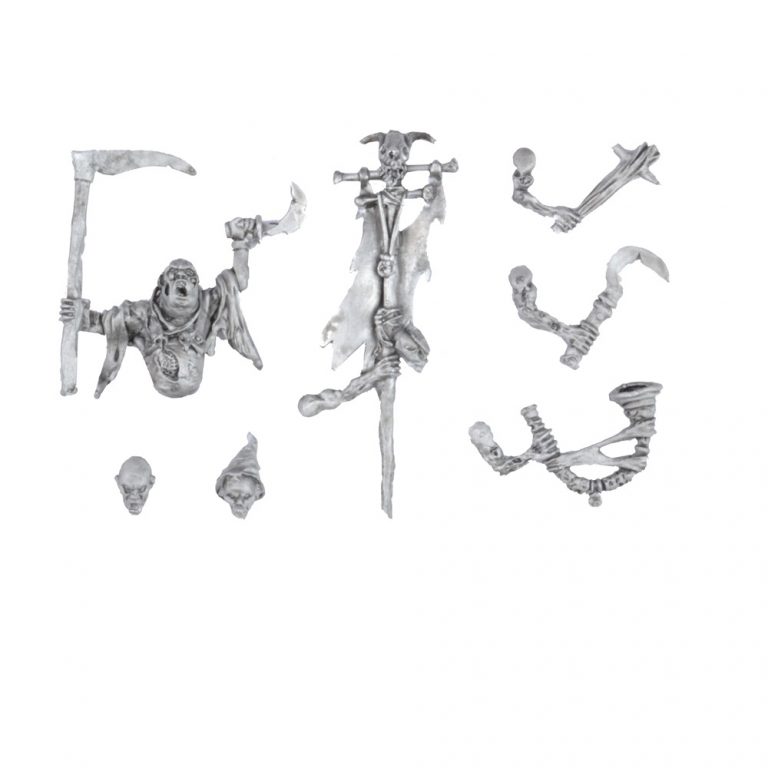 Metal Undead Zombies Command
Earn 500 Reward Points
£5.00
4 users
have this item in wishlist
Although zombies have no organisation or discipline as fighters, they are still known to carry standards and instruments into battle in the same way as a living regiment would. Whether these are habits from a past life of soldiery, or based on some whim of their commander is unknown. After all, how much morale does a corpse have?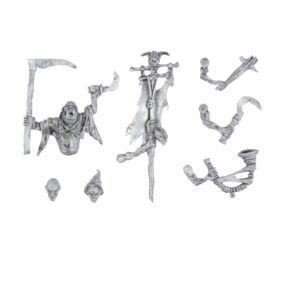 CONTENTS
This set contains enough components to add a full command group to a Zombies Regiment, including:
1 Metal Champion Body
1 Metal Arm with Banner
1 Metal Arm with Horn
2 Metal Arms with Extra Weapons
2 Metal Heads
Supplied unassembled and unpainted. Zombies not included. Requires Superglue.