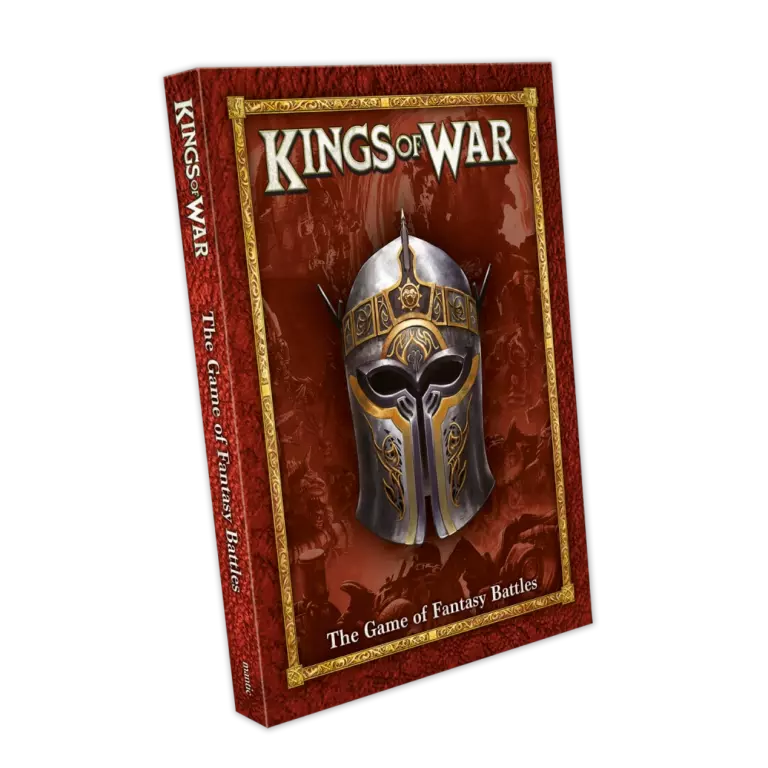 Kings of War Rulebook 3rd Edition Compendium
Earn 3,500 Reward Points
£35.00
16 users
have this item in wishlist
MGKWM117
The Mantic Companion
We've moved all our free rules to the Mantic Companion - reference living rulebooks, summon forces in our list builders, browse events and more!
Go to the Companion
This epic gamer's compendium brings together all the latest rules, errata, FAQs and army lists for the world's best fantasy tabletop game, Kings of War – all in one convenient book. Also included in this bumper collection are all new ways to play – Ambush! small scale games, Legendary huge games and everyone's favourite spectacle – Siege!
ONE BIG RED BOOK
This Book contains all the rules from the Third Edition Rulebook, Uncharted Empires and the changes introduced in Clash of Kings 2022. It also includes all the updates and erratas for those books and combines them into one tome.
In addition, the Rules committee have been hard at work to deliver the changes we'd normally see in a Clash of Kings book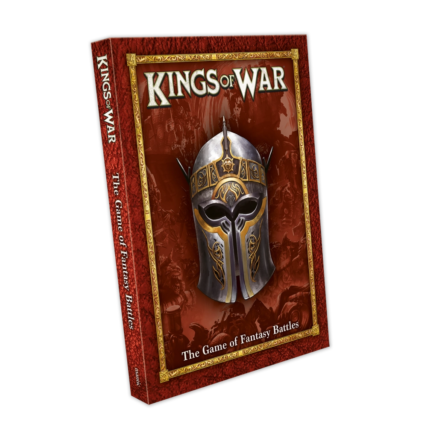 SIEGE AND AMBUSH
Siege rules make a return to Kings of War! Lay siege to your enemies and defend your fortesses.
New Ambush list building rules provide a new way to play at lower points values. Great for quicker games!
BATTLE FOR PANNITHOR
The fate of Pannithor is in your hands. Will you bring the continent to its knees in blood and fire? Or protect its borders from the forces of evil? Kings of War is the ultimate mass fantasy battle game and with this update Third Edition will be better than ever before.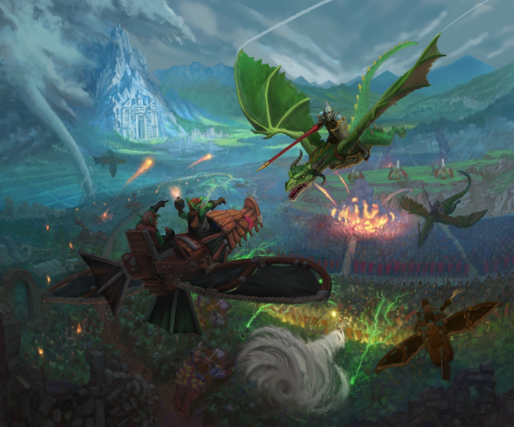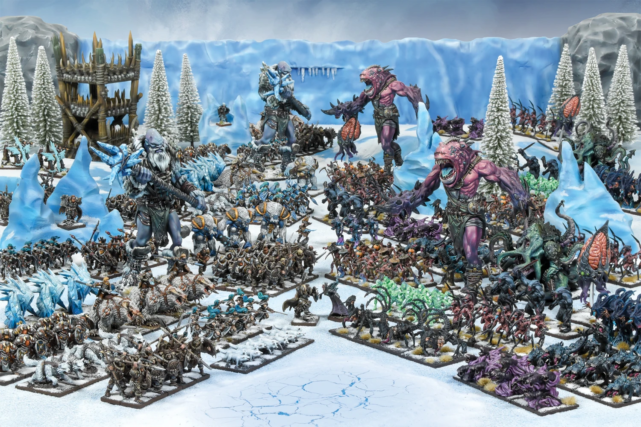 FIGHT TITANIC BATTLES
The intuitive, easy-to-learn rules of Kings of War mean it's possible to play epic battles with hundreds of miniatures in just a few hours. Hone your tactics without worrying about overly-complicated rules or removing individual miniatures when they die.
With Rules for Legendary Games over 3000 points there's ways to play even bigger games! With Epic units, Colossal Titans and Rare monsters joining the fray