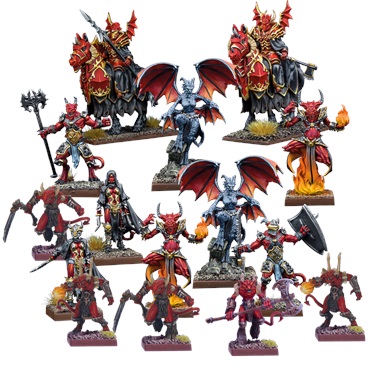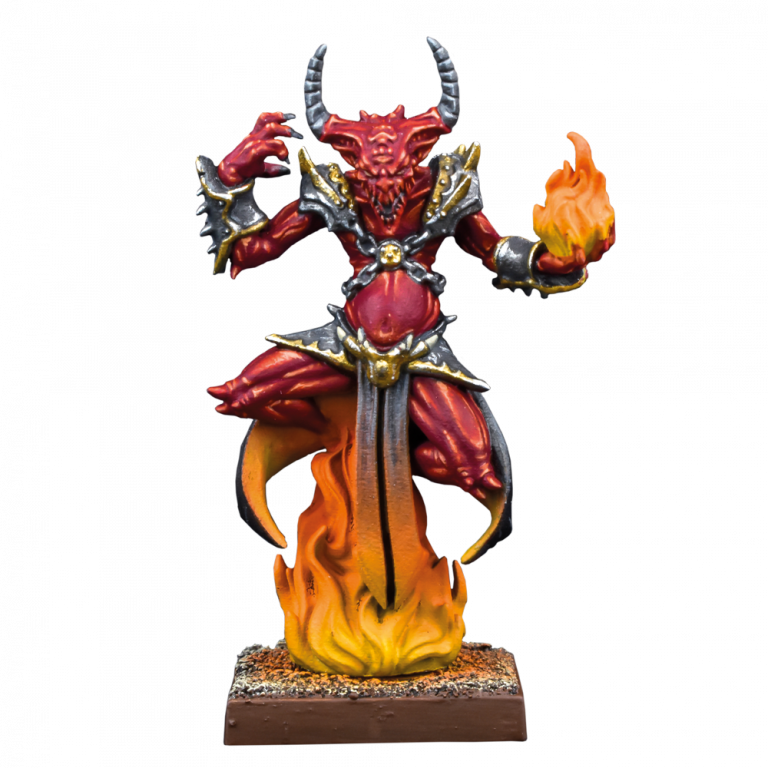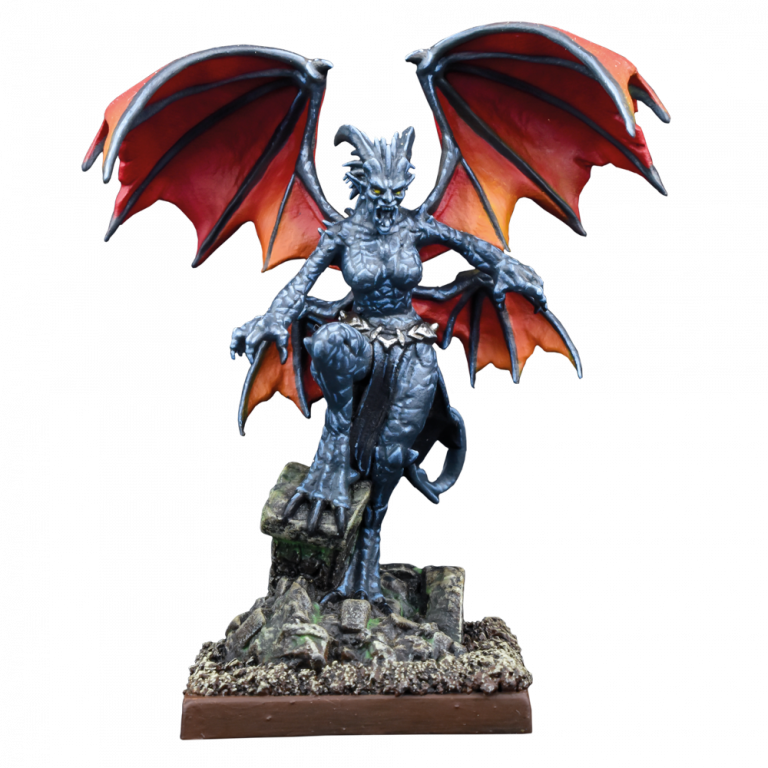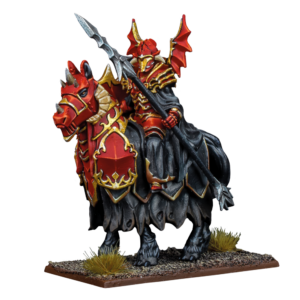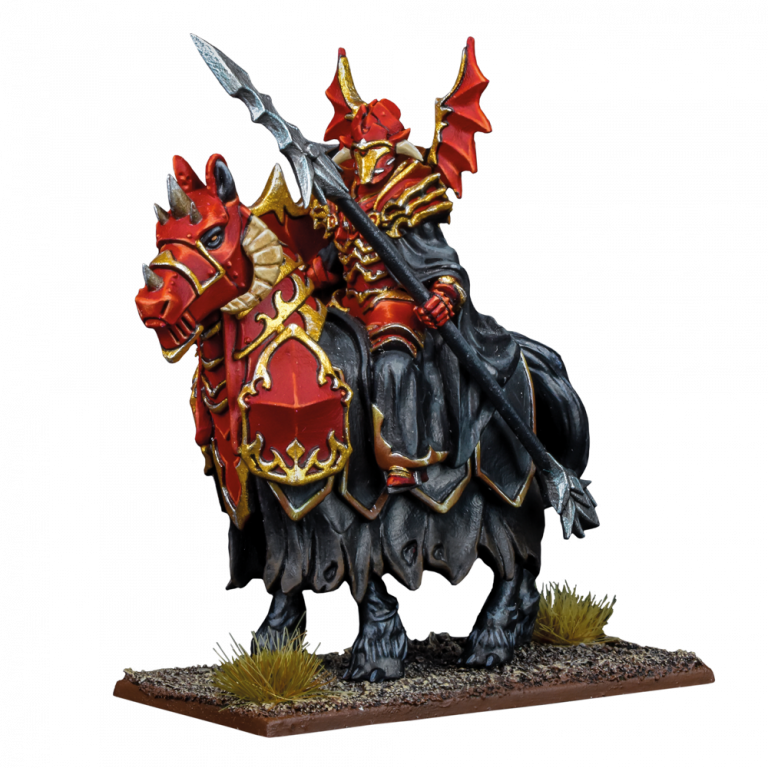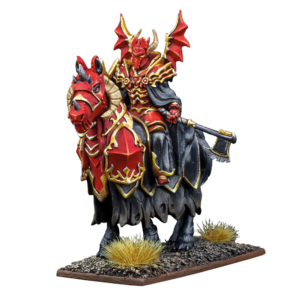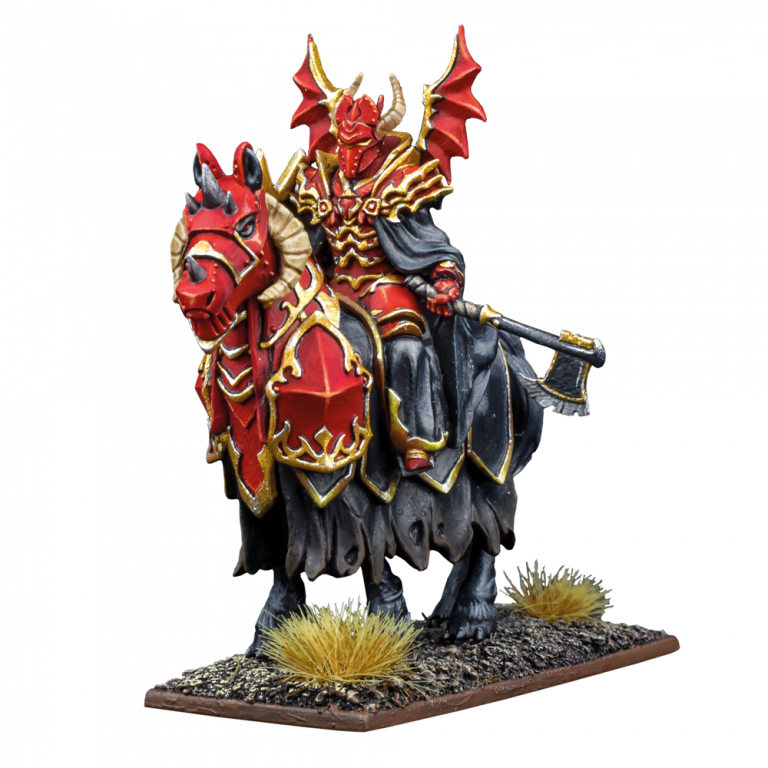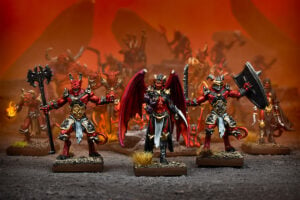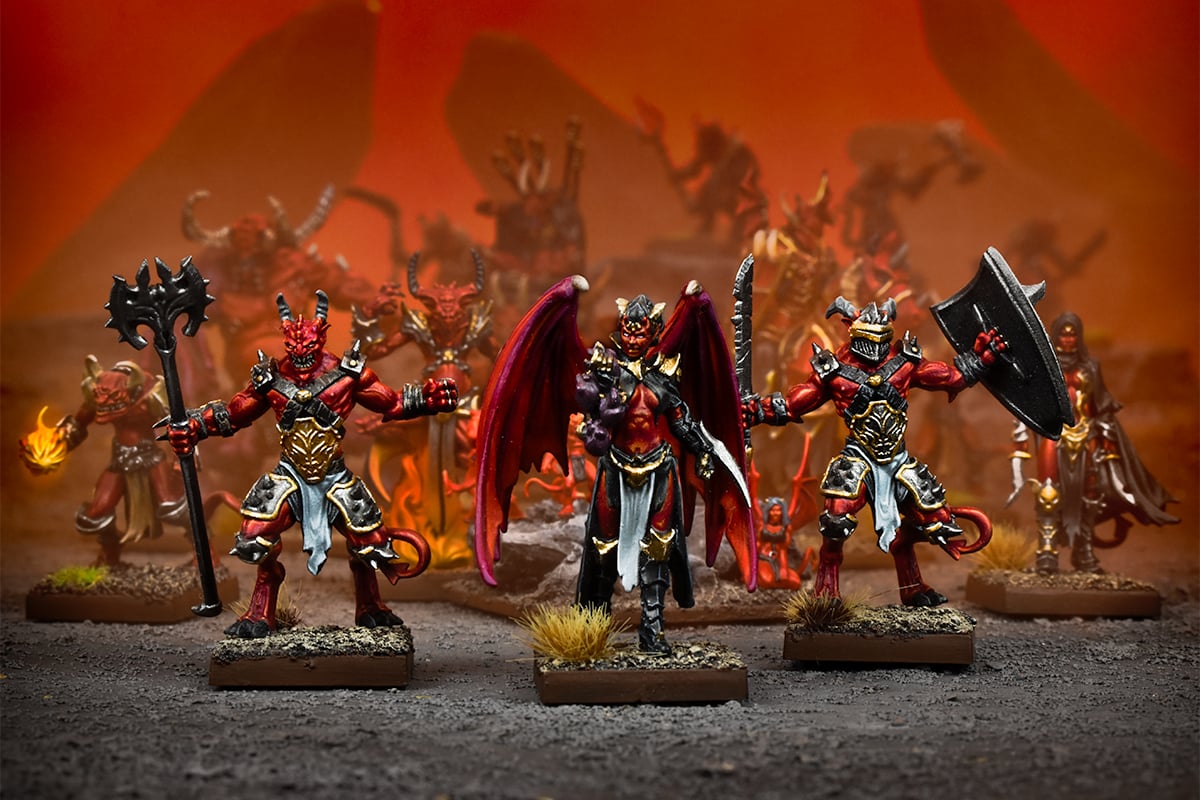 Abyssal Warband Set
Earn 3,500 Reward Points
£35.00
14 users
have this item in wishlist
MGVAA101
The demonic forces of the Abyss serve their imprisoned masters in the mortal world. Small incursions of cackling lower abyssals and vicious succubi lurkers often precede a full invasion. Wielding fire and fury, they bring destruction.
Contents:
2 Multi-part PVC Plastic Hellequins/Blood-Masques
2 Multi-part PVC Plastic Succubi Lurkers
2 Multi-part PVC Plastic Flamebearers
2 Multi-part PVC Plastic Abyssal Guard
2 Multi-part PVC Plastic Gargoyles
5 Multi-part Hard Plastic Lower Abyssals/Flamebearers
26 Warband Cards, including Special Rules Card, Spells Card, and the following unit stat cards (3 x Lower Abyssal, 3 x Abyssal Guard, 3 x Flamebearer, 3 x Succubus, 2 x Gargoyle, 2 x Hellhound, 2 x Imps, 1 x Tormentor (Champion), 2 x Succubus Lurker, 2 x Hellequin, 1 x Hellequin Blood-Masque)
15 Bases
Miniatures supplied unassembled and unpainted. Requires superglue. Requires Kings of War Vanguard: Rulebook to play.
Related products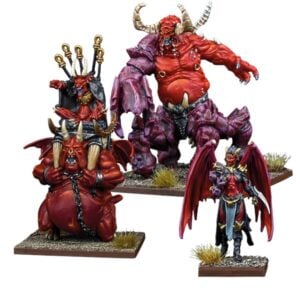 £

35.00