Books, Bones and Big Beasties – Kings Of War – Pre Orders
10th Sep 2022
Jonny Mann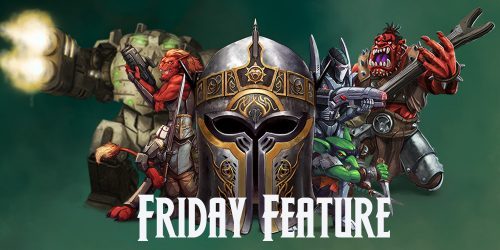 The Friday Feature brings you a plethora of great entertaining content every Friday, including new release articles, work from staff and content creators, store visits and lots more!
---
This week has been a storm of excitement within Kings Of War and with good reason! But we don't just have a big new shiny book for you lovely people, no, we have much more for Pre-Order from today!

---
Kings of War (2022)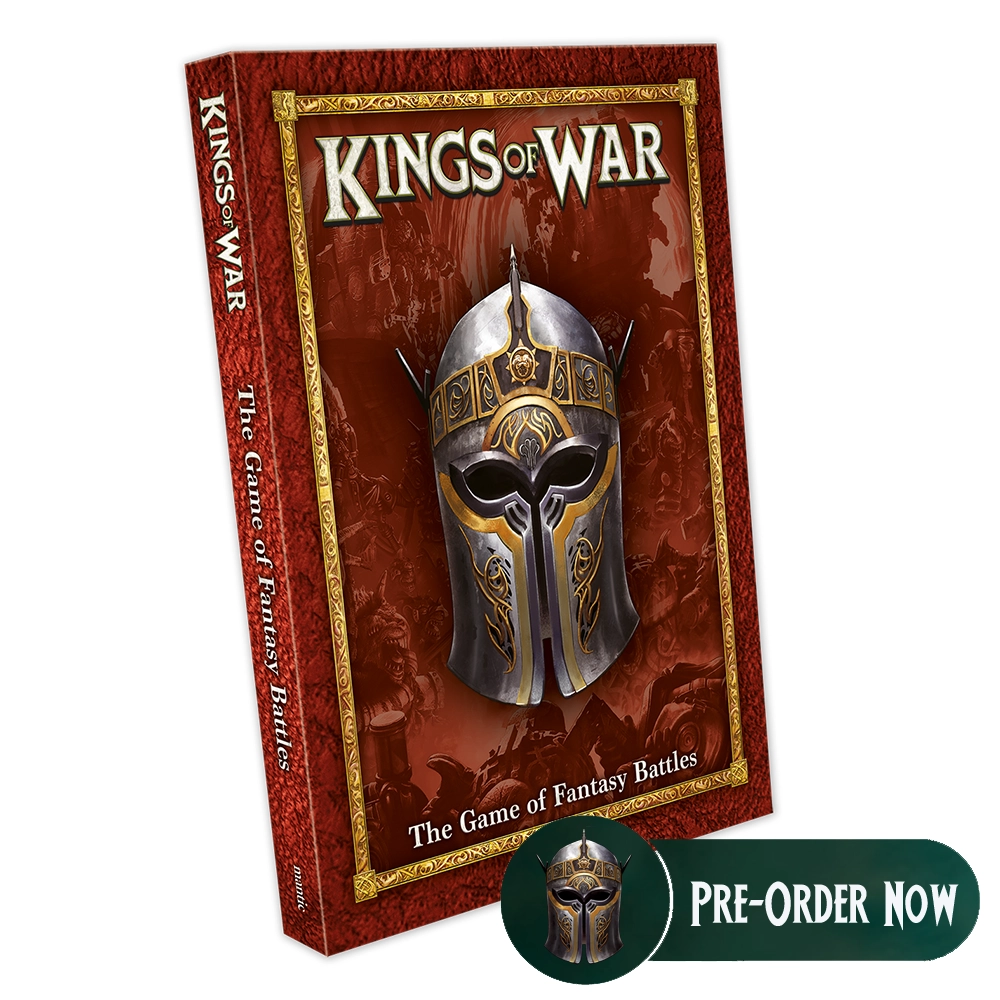 This epic gamer's compendium brings together all the latest rules, errata, FAQs and army lists for the world's best fantasy tabletop game, Kings of War – all in one convenient book. Also included in this bumper collection are all new ways to play – Ambush! small scale games, Legendary huge games and everyone's favourite spectacle – Siege!
---
Kings of War Artefact and Spell Cards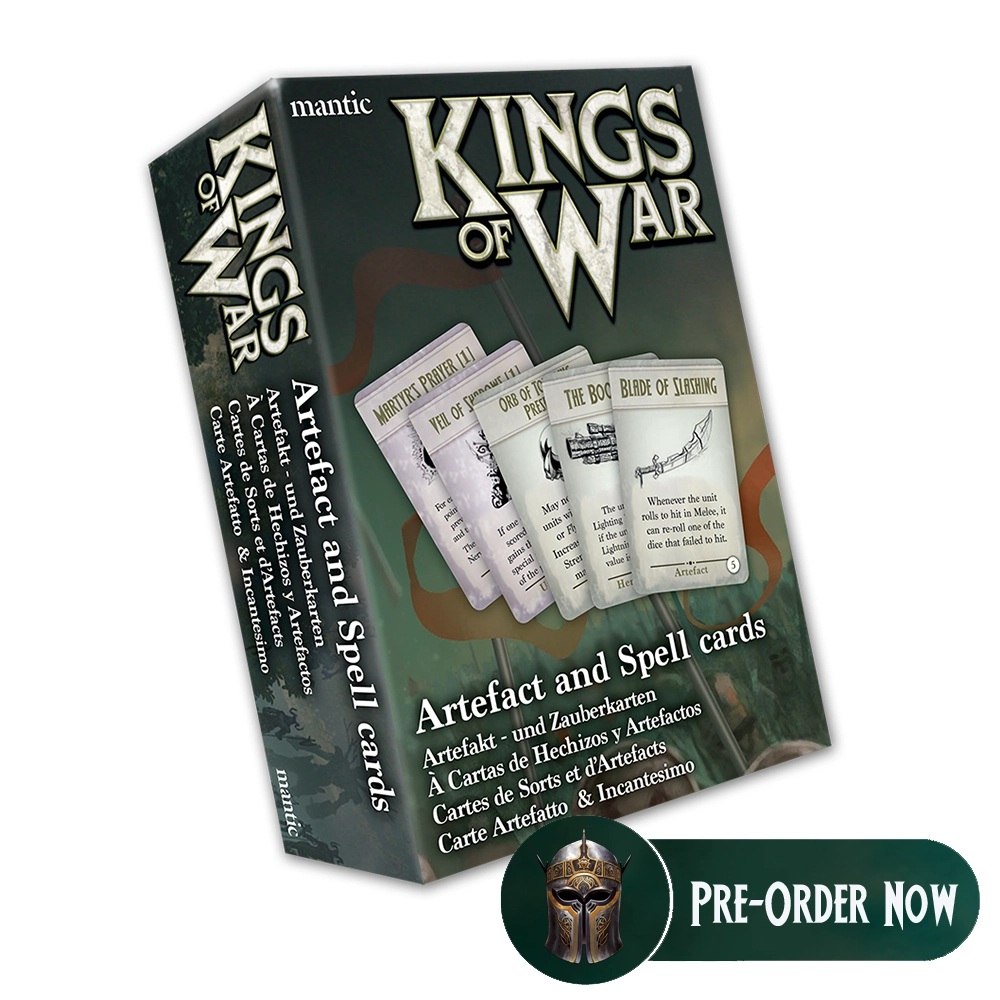 Updated to fit in this the new Rulebook, this 74-card deck includes the rules for every spell and magic artefact!
---
Kings of War (2022) Veteran Bundle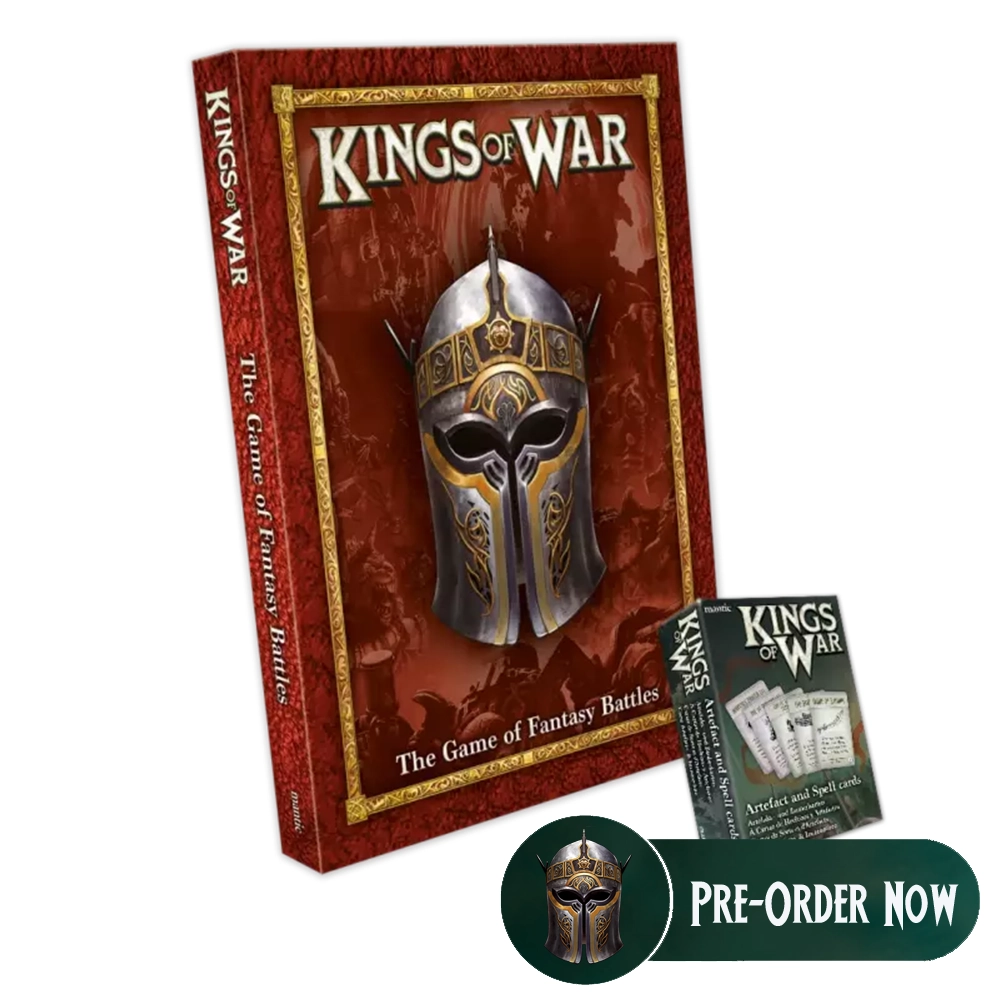 For a limited time, you can get the book AND the cards in this great value bundle! perfect for you hardened veterans or new recruits alike.
---
Riftforged Orc Storm Giant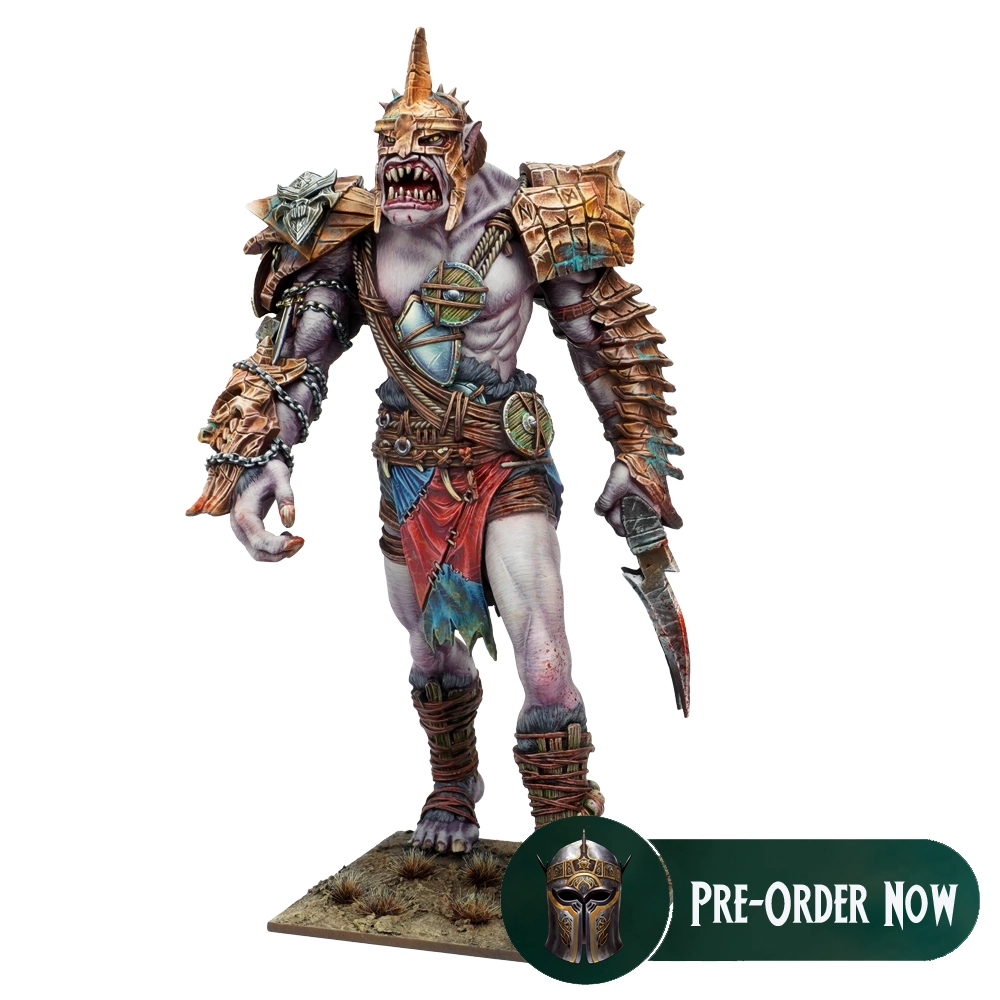 This is sure to kick up a big storm!
Possessed of the same uncanny elemental powers as the legions they follow, Storm Giants bestride the battlefield like gods of old, unleashing bolts of lightning with every crushing blow, their baleful eyes brimming with the redolent energy of the rift that birthed them.
We don't wish to blow our War Trombone but we think we've truly outdone ourselves with this particular giant!
Contents:
1x PVC Giant
1x Resin Storm Giant Upgrade
1x MDF 75mm Square Base
---
Riftforged Orc Stormbringer on Winged Slasher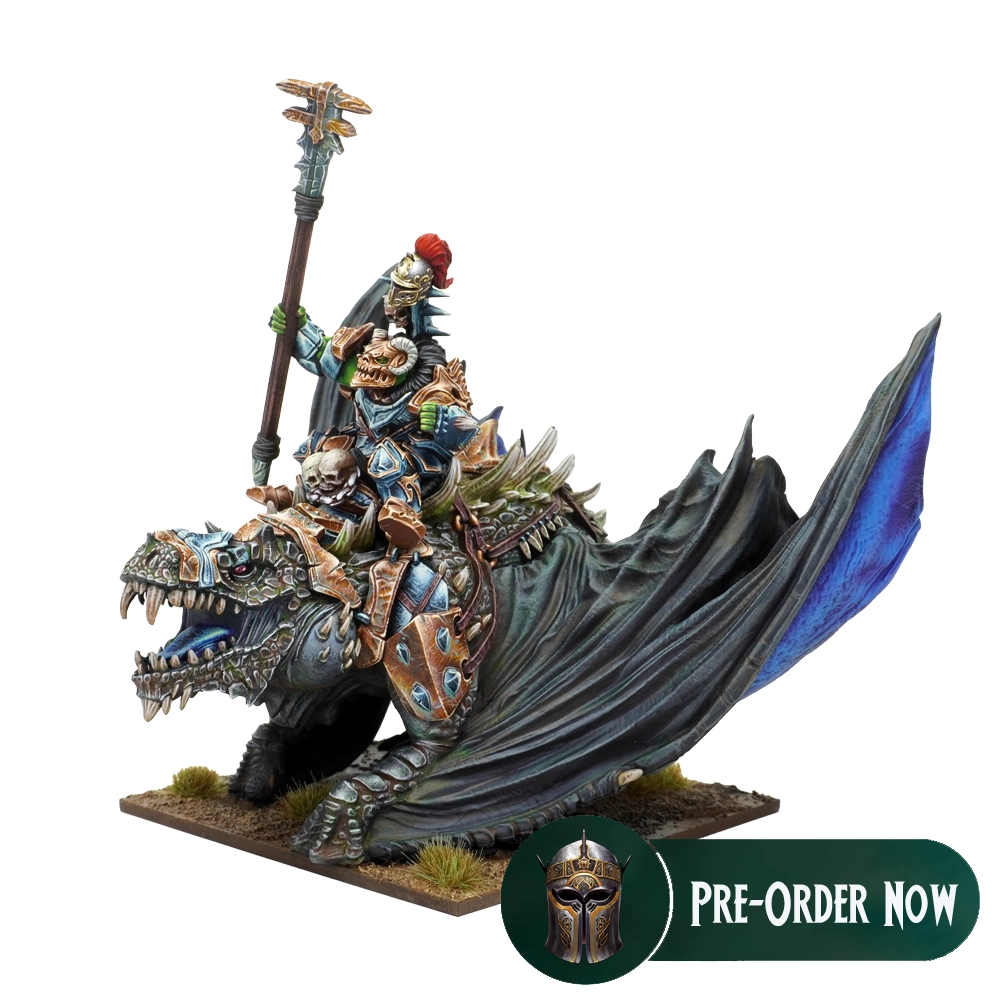 A Stormbringer was once an ordinary legionnaire. Their power grows with age, experience, and success in battle – and the energy within each Riftforged orc is a raging torrent, always threatening to overwhelm the weak. Many Stormbringers ride to war on a monstrous mount – the most vicious and wild-spirited beast they can find, and Slashers are a homage to the origins of the orcs.
Contents:
1x Resin Stormbinger on Winged Slasher
1x MDF 75mm Square Base
---
Empire of Dust Revenants Troop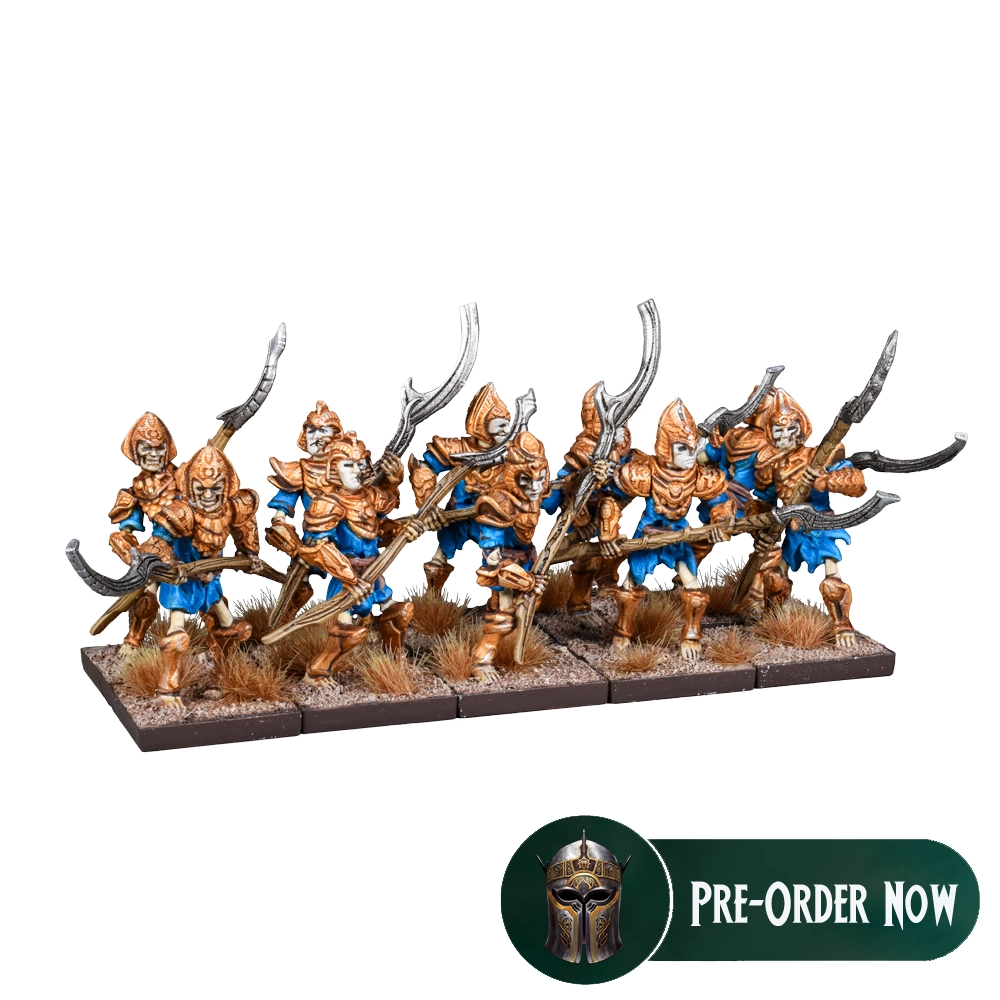 The fantastic releases for the new Empire Of Dust Army juts keep on coming!
Better trained and equipped than other warriors, revenants fill more specialised roles within the Ahmunite legions. Many fight on foot as armoured infantry, carrying two-handed glaives and pole-arms that were once a sign of their honoured rank.
Contents:
10x Plastic Empire of Dust Skeleton Infantry
Resin Empire of Dust Revenants Upgrades
10x Plastic 20mm Square Bases
---
Empire of Dust Dead-eye Crossbows Troop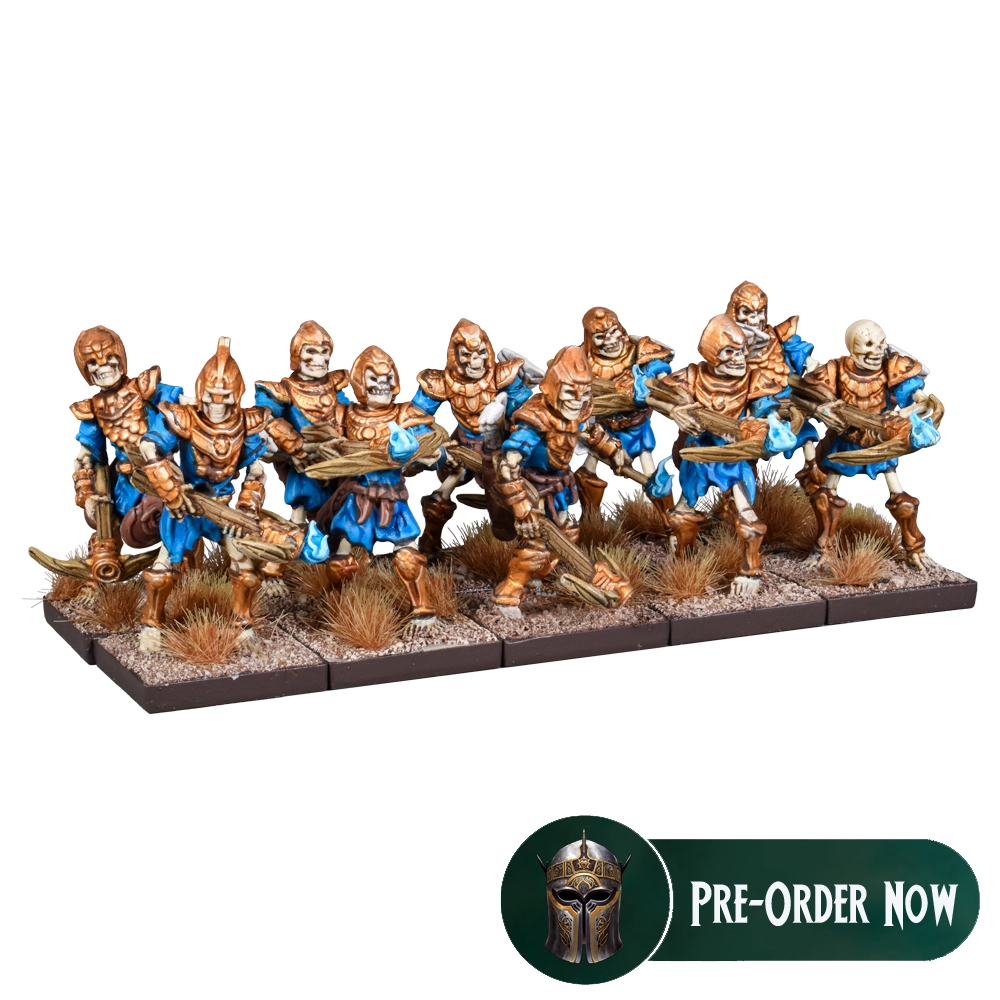 Ranged troops are generally equipped with bows, but some regiments are armed with the rarer crossbow. This archaic weapon is believed to have its origins in the Ahmunite Empire and even as lifeless bones, the so- called 'Deadeye' formations can fire it with deadly skill.
Contents
10x Plastic Empire of Dust Skeleton Infantry
Resin Empire of Dust Deadeye Crossbows Upgrades
10x Plastic 20mm Square Bases
---
PLEASE NOTE ALL THESE GREAT PRODUCTS ARE ON PRE-ORDER AND WILL START SHIPPING FROM OCTOBER 24TH
Check back regularly for more exciting new release articles!