Brush with Death – The Mantic Painting Competition
15th Feb 2023
Martin Thirlwell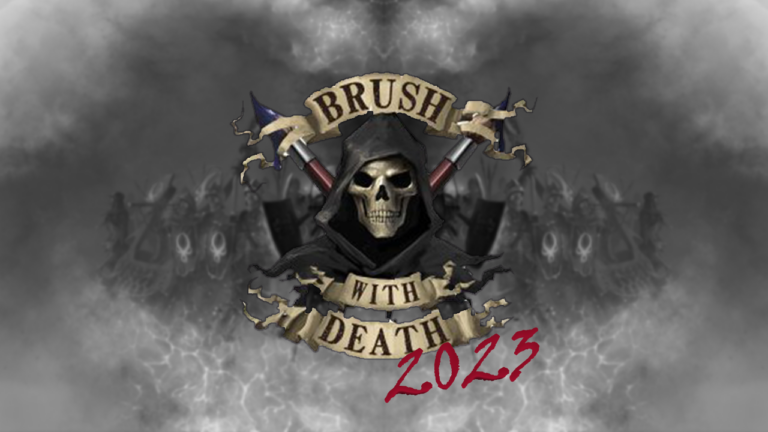 Martin here!
Brush with Death is our annual celebration of the best painters in the Mantic community. This a great opportunity for people to show off their incredible skills, while also inspiring others to take up a brush and push their skills to the limit. 
Brush with Death is back for 2023 and we are returning back to the tried and tested format of all 5 categories being open and you have a whopping 9 months to spill your paints, drink your paint water and ingest all that metallic paint! As in previous years, we will hold the judging on the same weekend as the Autumn Mantic Open Day in October. The closing date for submissions is a week before on the 13th October 2023.
CHECK OUT TOMORROWS BLOG FOR MORE INFORMATION ON THE OPEN DAY AND SECURE YOUR TICKETS!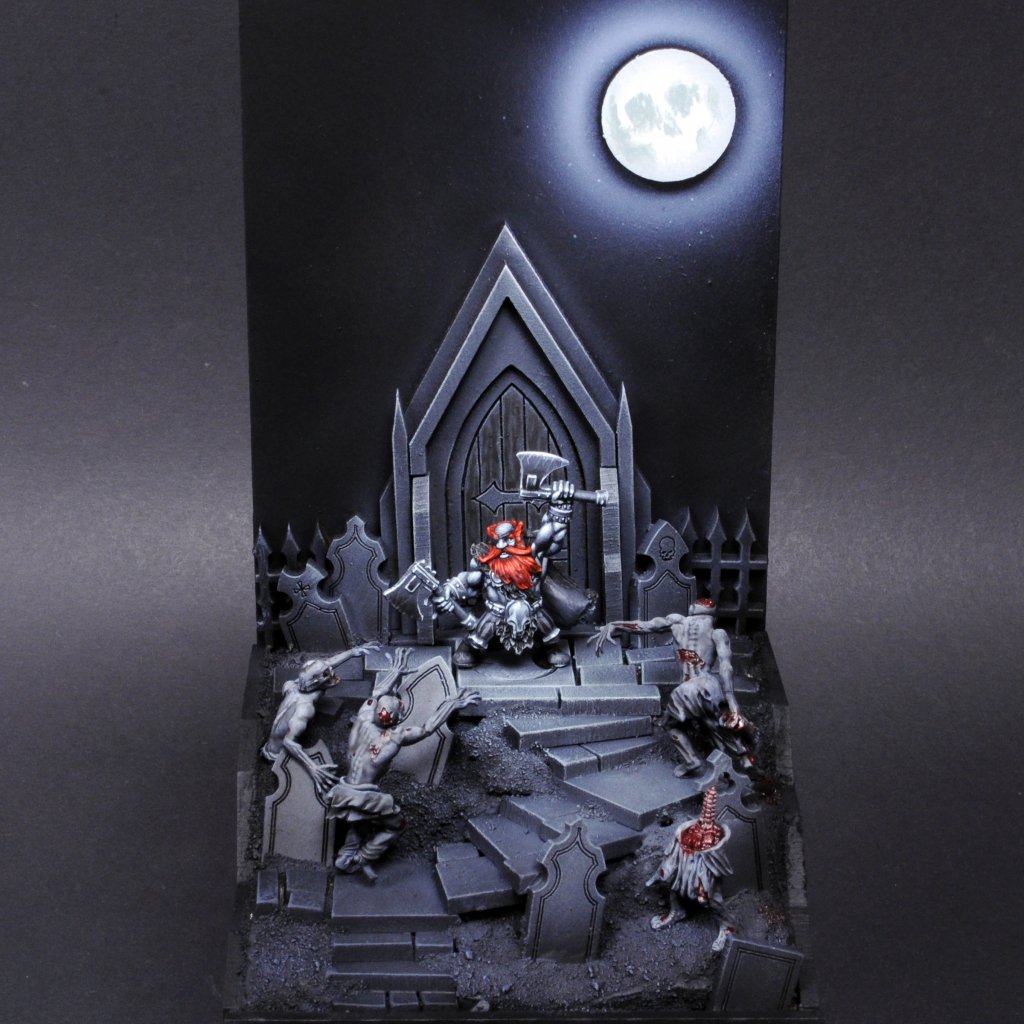 Prizes
The winner of each category  will receive £100 Mantic online-store credit!
The winners will receive 12 months free access to the Mantic Companion
Plus we have more prizes to announce over the coming months!
How to enter:
All submissions should be photographed at least 3 times , from different angles and emailed to [email protected]. Make sure your pictures are well lit and sharp – so we can see your amazing paintjobs. In fact, we've prepared a handy guide to tabletop miniature photography at home, which you can here.
Brush With Death is split over 5 categories. All categories are for ANY GENRE. There are no restrictions for our Fantasy, Sci-Fi or licensed ranges.
Single Figure
Single figure from the Mantic range. There is no size restriction on the figure or the base size so can be on a plinth or display base. It can be anything from a new Ogre Warrior to a Storm Giant to a Druid with flaming hair… but remember that bigger is not always strictly better!
Unit, Squad, Team or Warband
A minimum of five miniatures from the Mantic range, displayed on the appropriate base sizes for the game the miniatures are used in. Figures may be mounted on a single display base, be multi-based or individually based. The unit must be able to function within the game it is from.
Diorama
At least two figures from the Mantic range, of any genre, mounted on a base no larger than 300mm in diameter. There is no height restriction.
Army
At least 1,000 points army from either the Pannithor or Warpath universes. Must be 100% Mantic Miniatures and must be a usable army.
New Recruits (16 years old or under)
Choose from any of the categories above and make the age of the entrant clear on the entry details.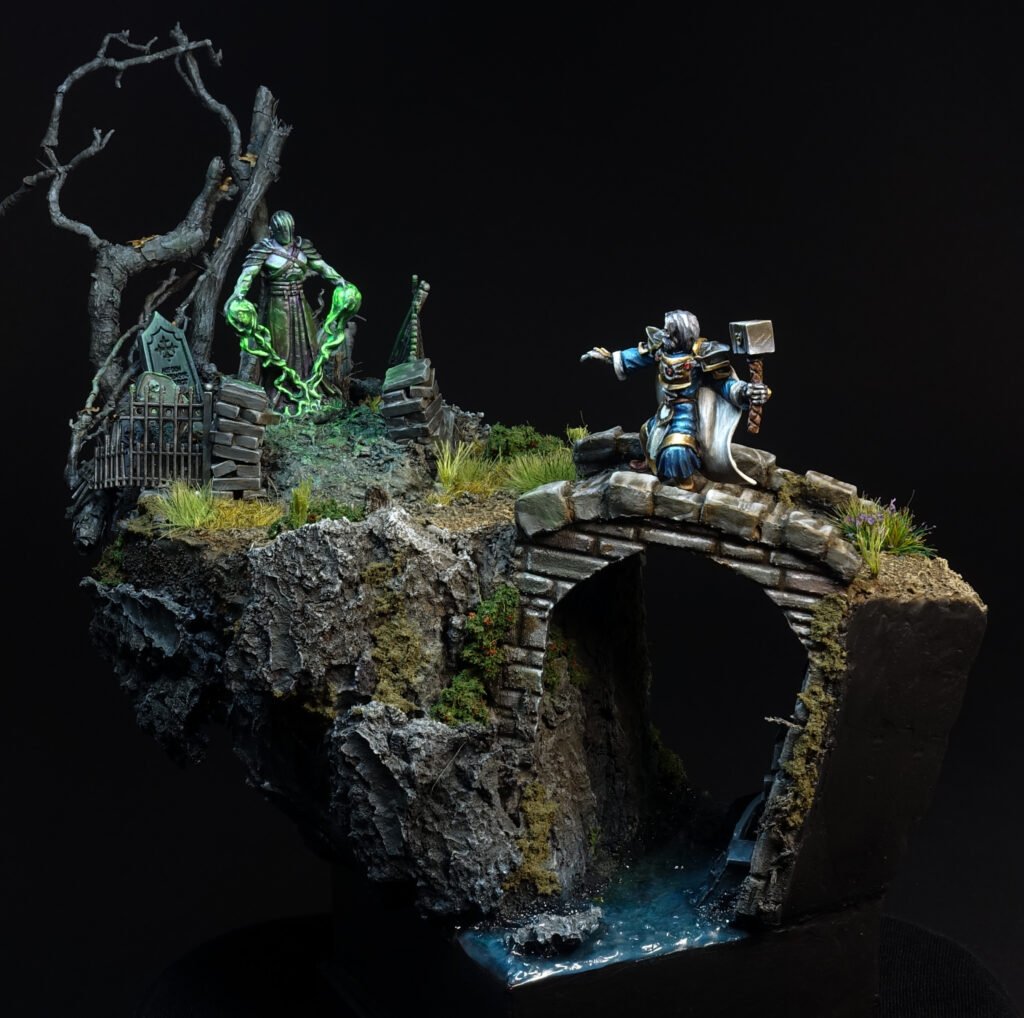 Brush with Death Competition rules
All miniatures must be produced by Mantic Games.
Conversions are allowed, but it must be obvious it is a Mantic produced miniature.
Scratch built miniatures are not allowed.
You may mount your miniatures on a suitable gaming or display base.
The person entering the miniatures into the competition must be the person that painted them.
You can only enter each category once and you can enter all of the categories.
By entering the competition, you agree to your entry/entries being photographed videoed and being shown on social media and the Mantic Website
Good luck!
Cheers, Martin.