++THIS IS AN EMERGENCY BROADCAST FROM THE MANTIC BUNKER – STAND BY FOR AN URGENT MESSAGE++
Hi everyone!
We realise that we are going through some very trying times at the moment. With so many of you forced into isolation or social distancing, we realise that hobby time is precious and a great way to keep your spirits up.
Since the virus hit, we've seen some absolutely amazing hobby projects and it's great to see plenty of people making the most of a difficult situation. In fact, here at Mantic we've been busy with our projects and we'll keep you updated about those too.
EMERGENCY BROADCASTS!
Unfortunately, the outbreak has meant that high profile events like Adepticon, Salute and our own Open Day have been postponed/cancelled. We're particularly sad about that because we always look forward to meeting our fans face-to-face. It's also disappointing because traditionally we use these events for big announcements and sneak peeks of upcoming products.
However, we are not going to let things stop us! All this week we've got a series of emergency broadcasts and blogs from the Mantic Bunker. Hopefully they'll be a bit more useful than this one…
At 6pm (good old Blighty time), we'll have a new video message from the Mantic Bunker. Currently we're aiming for the following video schedule.
Wednesday – Ronnie's Adepticon message
Thursday – Rob talks Deadzone
Friday – Crazy Bobby's Warehouse Madness
Saturday – Ronnie chats Kings of War
Sunday – Rob previews Vanguard
Monday – Ronnie's here for The Walking Dead
We'll be updating this blog with all the latest news, so it's your go-to place during the outbreak.
BLOGS!
Alongside the videos, we're also going to be rounding up the best hobby content from around the web and collating it. We're aiming to give you some great guides on multibasting, painting, building your Deadzone terrain, how to play our games and lots more.
Those will be kicking off tomorrow, so keep checking the blog and social media to see when they go live. Oh, and if you've got a blog you'd like to see, drop us a line on social media.
DEALS!
Alongside each of the themed broadcast, we're also going to have some special offers on the website – plus Crazy Bobby is cooking up something for the middle of the week. Many of the special offers are designed to help you get into a new game, as there's no better time to read the rules, paint your first minis and get ready for when things return to normal.
In fact, we've kicked off our Walking Dead deals a bit early. There's a whopping 50% off the core game, Call to Arms rulebook and Here's Negan. Perfect timing actually, because we just uploaded the Wave Six products for pre-order on Friday too. Take a look here.
FREE SOLO PLAY RULES!
With some of you currently being forced to self isolate, we realise it can be tough to get in some quality gaming time. Well, to help you out, we're offering free solo play rules for Deadzone and The Walking Dead: All Out War. Check out the download links below:
WAREHOUSE UPDATE!
We also wanted to give you a quick update of how we're coping with the virus at Mantic HQ. Most of our staff that can work from home, are now working from home. The warehouse staff are still shipping orders and they're following the government guidelines on social distancing. We have a skeleton staff and they are working separately for anyone else.
UPDATE, MARCH 24TH – Last night the UK sent an update with clarification regarding the PM's speech at 8.30pm.
It stated that not only was online retail to remain open it was to be 'encouraged'. We have cut back our operations to focus solely on online retail, via our website and any online stores that continue trading.
We do not know why they chose this advice, but in line with the UK government's wish we have continued to ship.
However, we do this first and foremost with the safety of our staff and our customers at the forefront of our plans. We have huge exclusion zones for all the staff working and many safety processes are in place.
The paper the Gov't published was explicit and clear. Online retail should remain open where possible. We have an excellent, dedicated and small team, with huge amounts of space per person. Far more than any comparable business. While it would be simpler to close, we feel the company should act in line with the government's recommendation, and so that is what we are doing.
When the UK government advice changes, or it if we feel it becomes unsafe to staff, customers or any other party we will, of course, respond immediately.
Until then we must continue to ship web orders as encouragd to do. So, if you need some hobby supplies or games to keep you and your family entertained in lockdown, right now we are able to ship – although it might just take a bit longer. We will keep this decision under review and any clarification we receive. We will of course keep you updated.
Also, and preferably for everyone please access our digital store for immediate rules straight to you inbox and free rules to try out our games.
PATMOCON!
Phew, as if all this wasn't exciting enough, Mantic will also be taking part in PATMOCON.
"But what the hell is PATMOCON?" cries out the angry imaginary blog reader, sitting on a throne on toilet roll they have panic purchased.
Well, it's a virtual convention taking place between 11th and 13th April. Some of the highlights include:
A downloadable Swag Bag
A Vendor Hall with Convention Special Offers
Numerous Virtual Booths allowing you to interact with content from some of the industry's biggest companies
Live chat & Q&A with some of the industry's most interesting people
Painting challenge!
10% of all proceeds going to the Models for Heroes Charity
Sounds like it's going to be a blast and it's great to see the community pulling together like this. You can find out more here.
As you can see, we've got plenty to keep you entertained and occupied over this week and more. In the words of Friends "we'll be there for you" – ok, it was "I'll be there for you"… but you get the idea.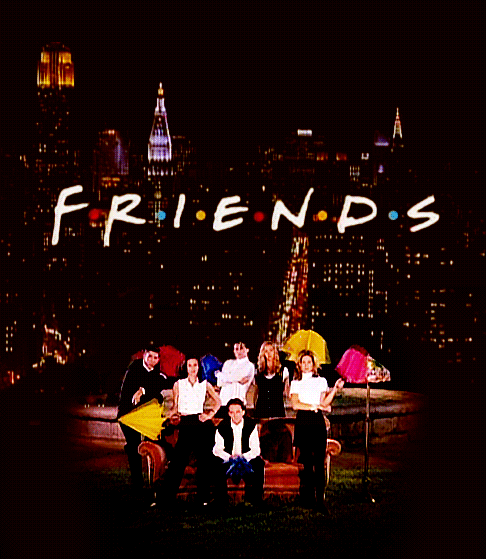 Stay safe everyone and keep hobbying!