Crazy Bobby's Book Bonanza!
3rd Aug 2017
Dave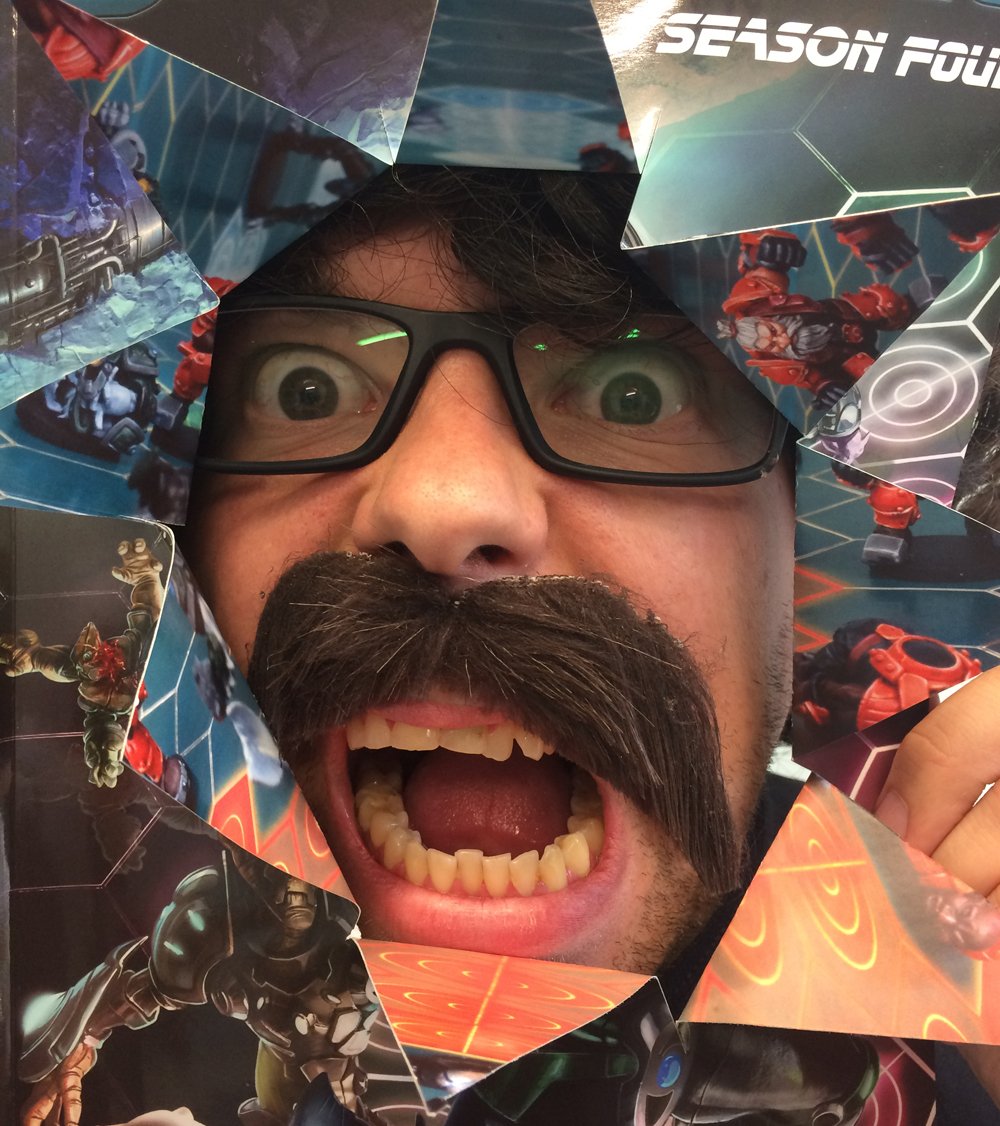 Crazy Bobby's Book Bonanza (he loves literature) is running in full force, but will be coming to an end on Monday the 7th August. So, if you want to pick up any of these great deals, now is the time!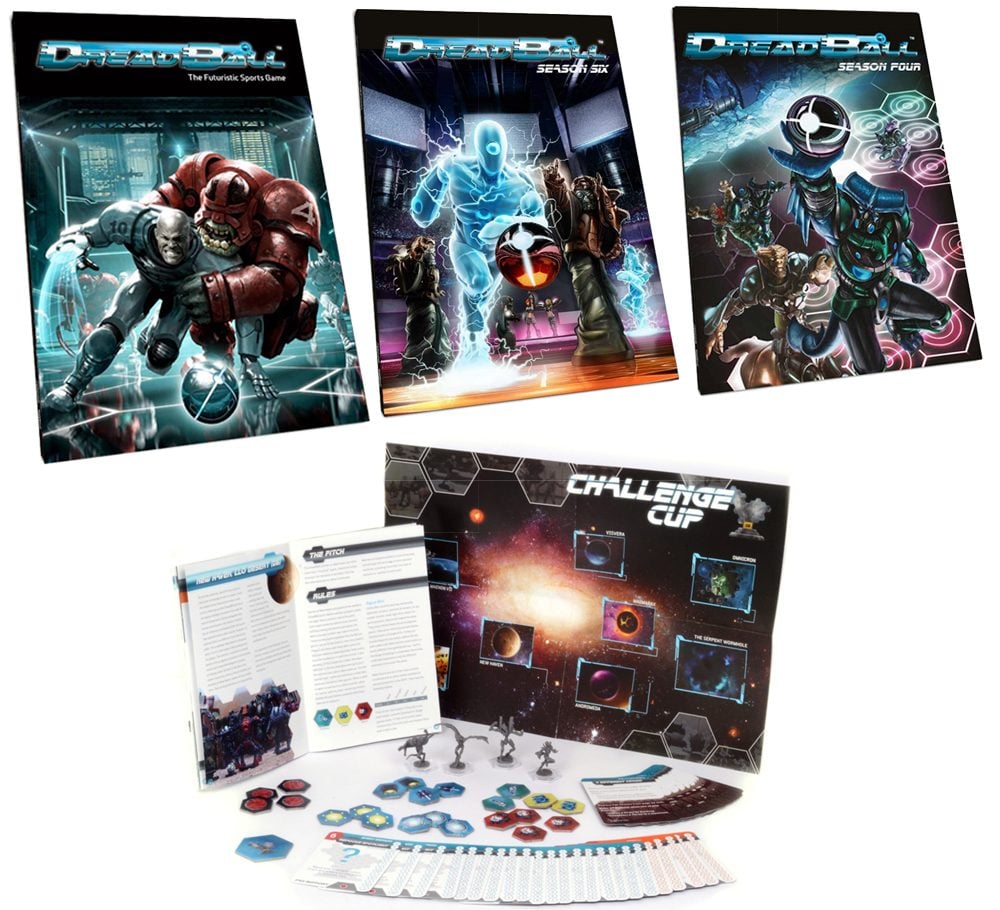 With DreadBall 2 on the horizon, the current books will soon be disappearing from stores forever. The season books are fantastic guides to each team, perfect to learn about your favourites, or play practice games for DreadBall 2.0's imminent arrival. There's also the Challenge Cup Expansion, which has new scenarios and MVPs for both DreadBall and DreadBall Xtreme, plus contains 4 exclusive miniatures and all of the cards and counters you'll need for the scenarios. As these items are all in the Final Rush Bundle, they are all available at 50% off!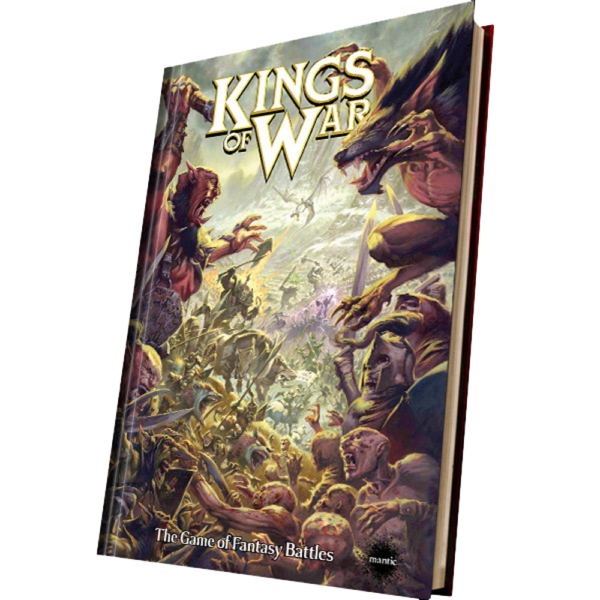 With the Summer Campaign starting soon, now is a great time to get into Kings of War (if you haven't already). We have the core rulebooks available at half price, which comes down to a ridiculously low price when you're looking t the Gamer's Edition. Alternatively, if you play Kings of War, but have only ever used the Gamer's Edition Book (we know that there are some of you out there!), you can pick up the Hardback Rulebook, filled with the background of the Armies of Mantica , for half price!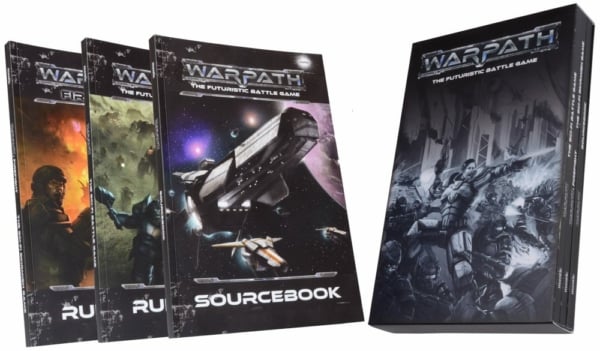 If you were looking to fight battles in the far future, the Warpath Rulebook Collection was already a great deal. Essentially, if you picked up both the Warpath and Firefight rulebooks, we'd throw in the Sourcebook, crammed with the full background of the Warpath Universe for a penny, plus a cool slipcase to store the books in! At 50% off, you're now only paying for one book, but getting all three. These collections are in limited supply, so once we run out of them, they're gone and you won't be able to pick the books up in this way again!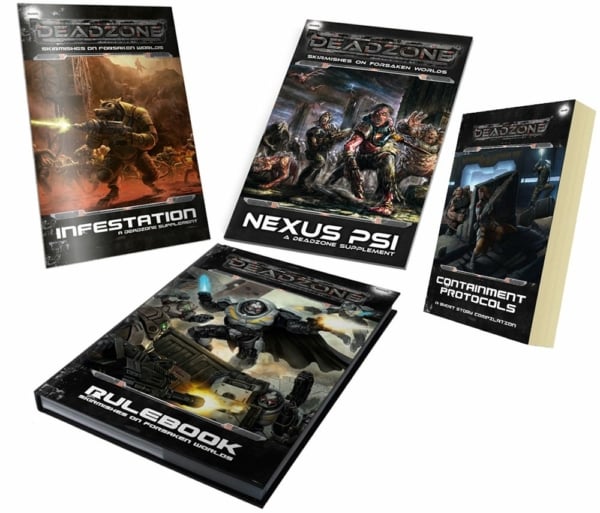 For Deadzone players, we have the Hardback Rulebook, Nexus Psi Sourcebook and the Containment Protocols Anthology included in the sale. There's even the Infestation Sourcebook, available outside of the Expansion set for the first time, at half-price! This means that you'll be able to have access to all of the rules, leaders and campaigns, ready for the release of the GCPS in a couple of months.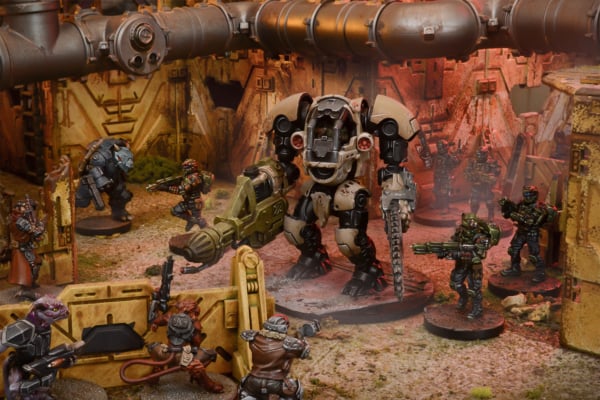 Check out Crazy Bobby's Book Bonanza and use the code CRAZY50 before it ends of August 7th!