Deadzone: Third Edition – Why Third Edition will be the best Deadzone yet!
13th Sep 2021
Rob Burman

This is it folks… Deadzone: Third Edition! The containment protocols have been declared, we've locked down the Mantic Bunker and over the new few weeks we are going to be pumping out some sweet, sweet Deadzone content. We kicked things off this weekend with the Deadzone Briefing.
Let's take a look at what else we've got planned, so you can mark your diaries, cancel all other appointments and prepare to digest all the Deadzone news…
TODAY – we're kicking things off by talking about what the aim was with Third Edition
TOMORROW – What's new? Building your Strike Team
SEPTEMBER 15TH – What's new? Changes to line of sight
SEPTEMBER 16th – What's new? Cleaning up keywords and abilities
SEPTEMBER 17TH – What's new? Units and minis!
SEPTEMBER 18th – What's new? Moving the narrative along
In today's blog then, let's go back to the beginning of Deadzone Third Edition. To be honest, it all started very soon after we had released Escalation – the second supplement that updated the various factions and provided new ways to play. Once we had released Escalation – to the rapturous applause of the Deadzone community – it quickly became apparent that the core rulebook was starting to show its age.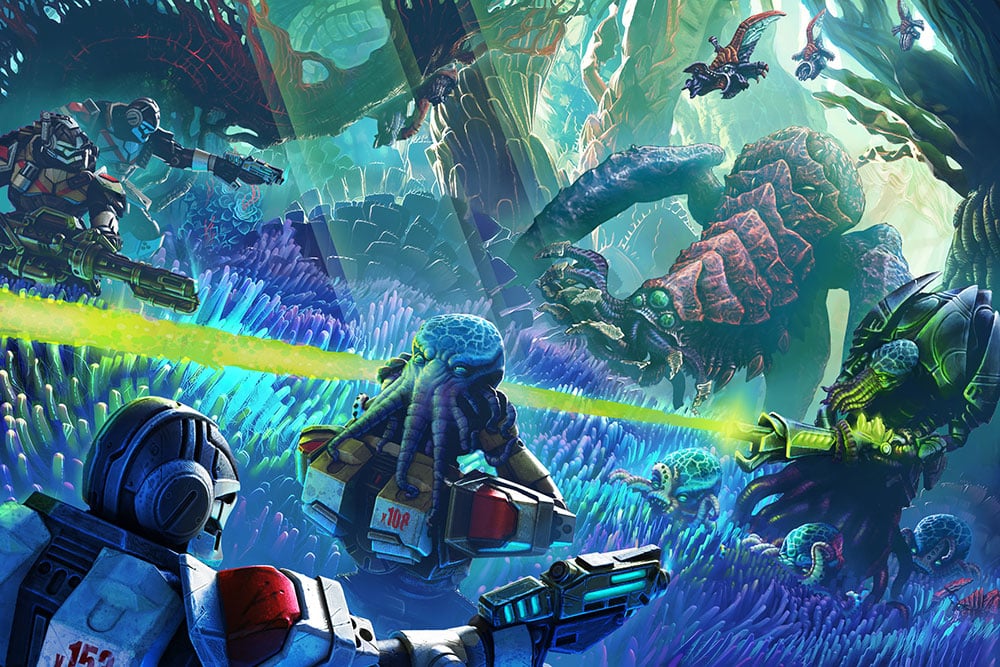 Through various FAQs and errata, plus the Outbreak and Escalation supplements, a huge portion of the Deadzone rulebook was actually out of date – which wasn't great for new players. We'd often see threads on Deadzone Fanatics from new players asking what books they needed, plus the fact the starter set contained a rulebook that was mostly out of date wasn't great.
Initially the plan was to simply collate everything into a new rulebook and call it Deadzone 2.5. We would have had a revised starter set – with an up to date book – and things would have carried on as normal. However, we didn't feel that was giving Deadzone the update it deserved. After all, we all know that #deadzoneislife and creating a new edition (rather than just a refresh of the rules) would give us the opportunity to change some mechanics, streamline elements of the rules and generally give it a glow up (as the cool kids say).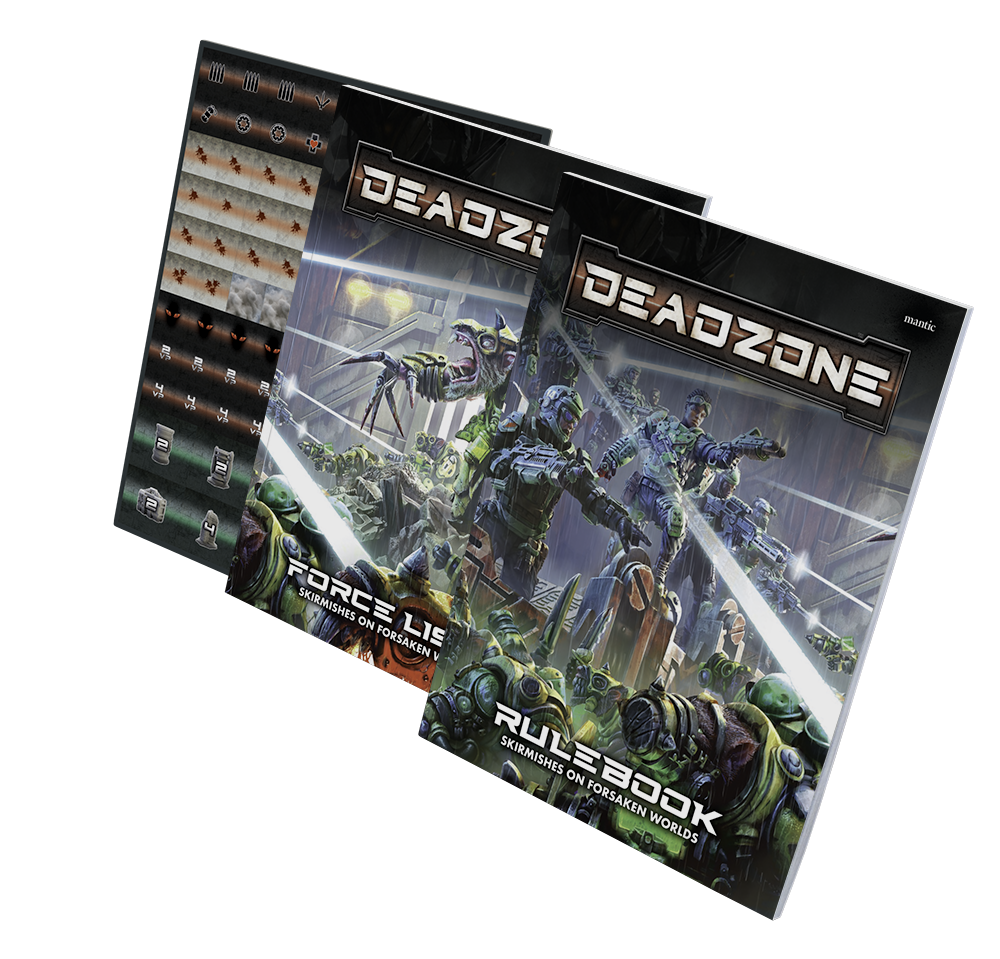 First up, let's just make one thing clear – although this is a new edition, this is still the Deadzone you absolutely know and love. It still uses cubes, it still has true line of sight (with a slight adjustment, which we'll cover in a future), it still has exploding 8s and it's still the greatest sci-fi skirmish game you've ever played. Instead the changes are incremental. There's a little tweak to keywords, a slight refresh to damage calculation, improvements to Command Dice, for example. All these changes just help to make an already great game even better.
Perhaps one of the biggest changes is that we've split the rules across two books – the core rulebook and the force lists book. Inside the core book, you've got the rules and terms you need to play (plus campaign rules and an expanded lore section), while the force list book has all the army lists (plus a little bit of extra background on each faction). The reason for splitting them up across two books was to future proof the game, so we can continue to expand Deadzone for years to come by updating the Force List book, while the core rules remain the same. This means we can easily add brand-new units, tweak stats and even (potentially) add entirely new factions. Exciting!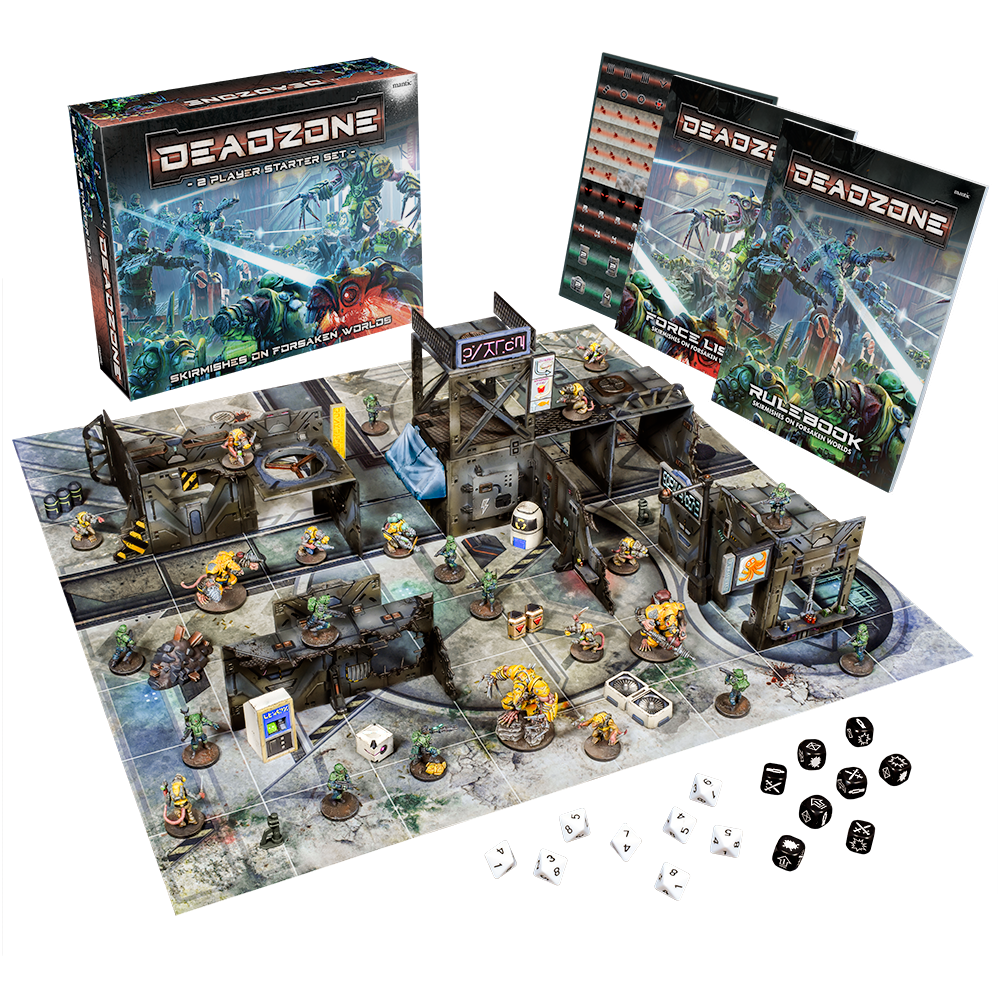 What's more, the rulebook is really just the beginning of the Deadzone: Third Edition excitement. We're using this to kick off a refresh of the entire Deadzone range, starting with a new two-player set. Let's get one thing straight, this two-player set is absolutely PACKED with stuff – so much so, we had difficulty closing the box on the test pack, and we're slightly worried about postal workers having to carry such a hefty package. Inside you'll find:
the rulebook
Force Lists book
10 hard plastic GCPS soldiers
resin GCPS Ranger Lieutenat
10 hard plastic Veer-myn Nightstalkers/Nightcrawlers
2 hard plastic Nightmares
resin Veer-myn Pack Leader
counter sheet
8 Command Dice (now in sleek black)
8 D8
However, the really big thing is the sheer amount of terrain you get in the box. We wanted new players to have that experience of playing in a claustrophobic, urban environment where death lurks around every corner. As a result you get 12 bags of Battlezones scenery pieces, including the all-new Street Accessories set, which will help give your buildings a more cyberpunk feel. This is more than enough to create a varied Deadzone play area that can also be easily boosted by buying the Deadzone Terrain Booster, which contains the same amount of scenery again! Even better, you save a huge chunk of cash on the two-player starter set two because buying everything individually would be close to £160.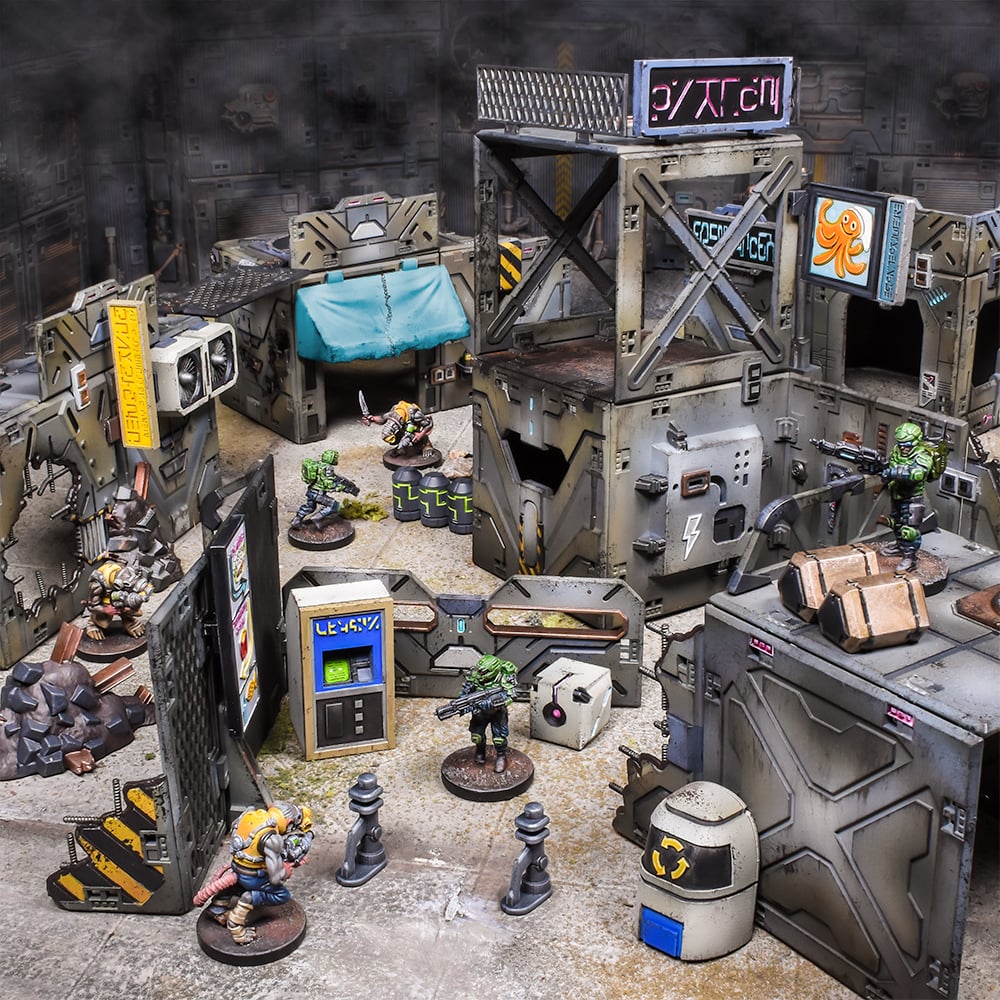 Along with the two-player set, we're also refreshing the faction starters and boosters. The previous ones were a bit unwieldy, often giving you lots of stuff you didn't actually need, which could sometimes be a bit overwhelming. Instead, we've catered the faction starters and boosters more carefully and reduced the price. At launch we've got starters and boosters for: GCPS, Veer-myn, Asterians, Enforcers and Forge Fathers but over the coming months we'll be releasing new starters and boosters for the remaining factions… and even introducing some new models (more on that in a future blog).
Ultimately all this is to make sure that Deadzone gets the attention it deserves. We often hear that it's one of the greatest games people have ever played and we want more people to experience the sheer pleasure of getting a clear shot on a Plague Abomination, while teetering on the edge of a three-story building with a Plague zombie breathing down your neck. So this is your chance too, Deadzone fans, get out there and share the love. Tell others that Third Edition is coming and that your gaming pals need to pay attention. Cry; bribe them; emotionally blackmail them; threaten to kidnap their family unless they give Deadzone a go to see why it's so damn awesome. Ok, perhaps don't kidnap their family, but the rest are all absolutely fine.
Anyway, this is just the start of all the Deadzone fun. The game is now available to pre-order from the Mantic website (just check the links below) and should be appearing at your friendly local game store soon.