Dungeon Saga Origins – Campaign Launch and Gameplay Video
21st Mar 2023
Jonny Mann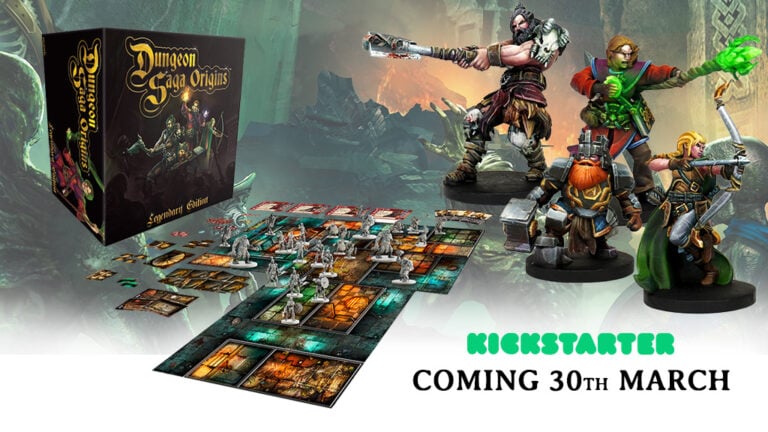 Welcome Heroes, 
Today we are proud to announce a very special 'Legendary Edition' of Dungeon Saga Origins will Launch on the 30th of March 2023!
*loud cheers, the clacking of steins, the drumming of shields*
---
Dungeon Saga Origins is a sensational new dungeon crawler that lovingly marries classic fantasy nostalgia with a clean modern ruleset. A fresh start and entry point for the Dungeon Saga series, it will be jam-packed with the outstanding value and exquisite all-new miniatures you've come to expect from Mantic Games in recent years.
To celebrate this announcement, we have released the full Kickstarter launch video for you to feast your eyes on.
---
If that amazing launch video has whet your appetite for adventuring, Ronnie, Dan and Jonny made the long voyage north to the lands of Newcastle to run through an adventure of their own with Andy from BlackJack Legacy plotting to spoil the party's plans, playing the dastardly Overlord.
Be sure to follow the Kickstarter page now