EPIC WARPATH: Kickstarter Announcement
15th Nov 2023
Matt Gilbert
Hi everybody, it's Matt here from the Mantic Design Studio.
We're extremely excited to confirm that our awesome Kickstarter campaign for EPIC WARPATH is launching in early 2024. Not too long to wait!
Ahead of this, we'll be taking you behind the scenes with a series of Wednesday blogs to share openly how the game is developing, and some of the directions we've taken for both the rules and the models.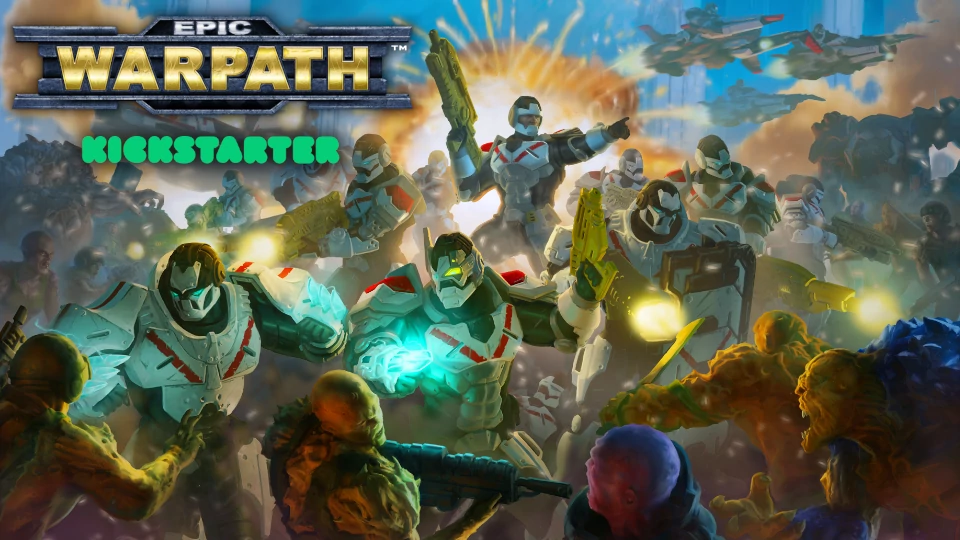 As with any Mantic crowdfunding campaign we are going to give you a system with stunningly good gameplay, loads of fabulous miniatures, and unbeatable value. After all, an epic-scale wargame really shouldn't cost the earth to get into…should it?
So if you want tons of tiny tanks (and towering terrain) at a terrific price, sign up to be notified of the campaign launch HERE!
Why Kickstarter? Well, coming out of our gamer survey (with thousands of responses) and chatting with many of you at events and the open day, we've heard loud and clear that you wanted a big launch, alien races, terrain, a core of great new hard plastics, STL support, and more! That's a huge project for any games studio, and crowdfunding will allow us to launch this game system in the big way that we now know that the everybody wants to see.
If you don't know about EPIC WARPATH and the story of how the game came to be, you can read all about it HERE.
The WARPATH Universe
For loads of fascinating background on the rich WARPATH Universe, follow the below link where the sourcebook is totally free. You can find it HERE.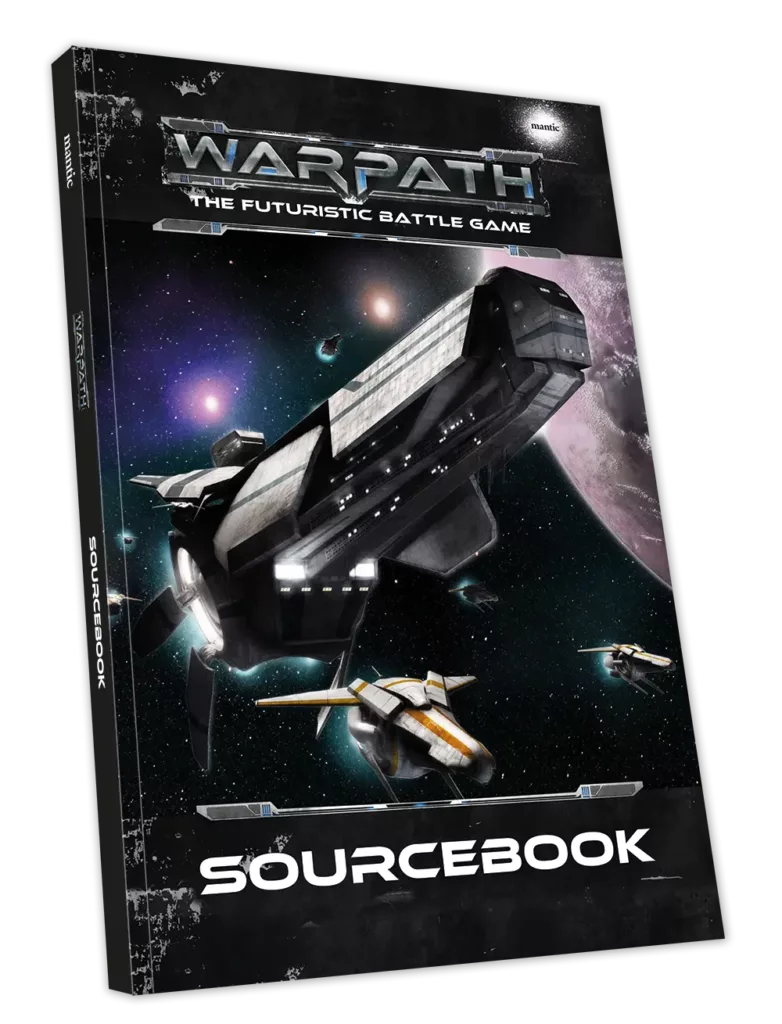 The WARPATH Universe supports all sorts of games, and at all sorts of scales! Let's look at just a few of them.
Star Saga (2017) was our co-operative sci-fi "dungeon" crawler, telling the story of a band of mercenaries hired to pull off an outrageous heist. Their target was a medical corporation known as Mazon Labs (who have since emerged in both Deadzone and Firefight as a full playable faction).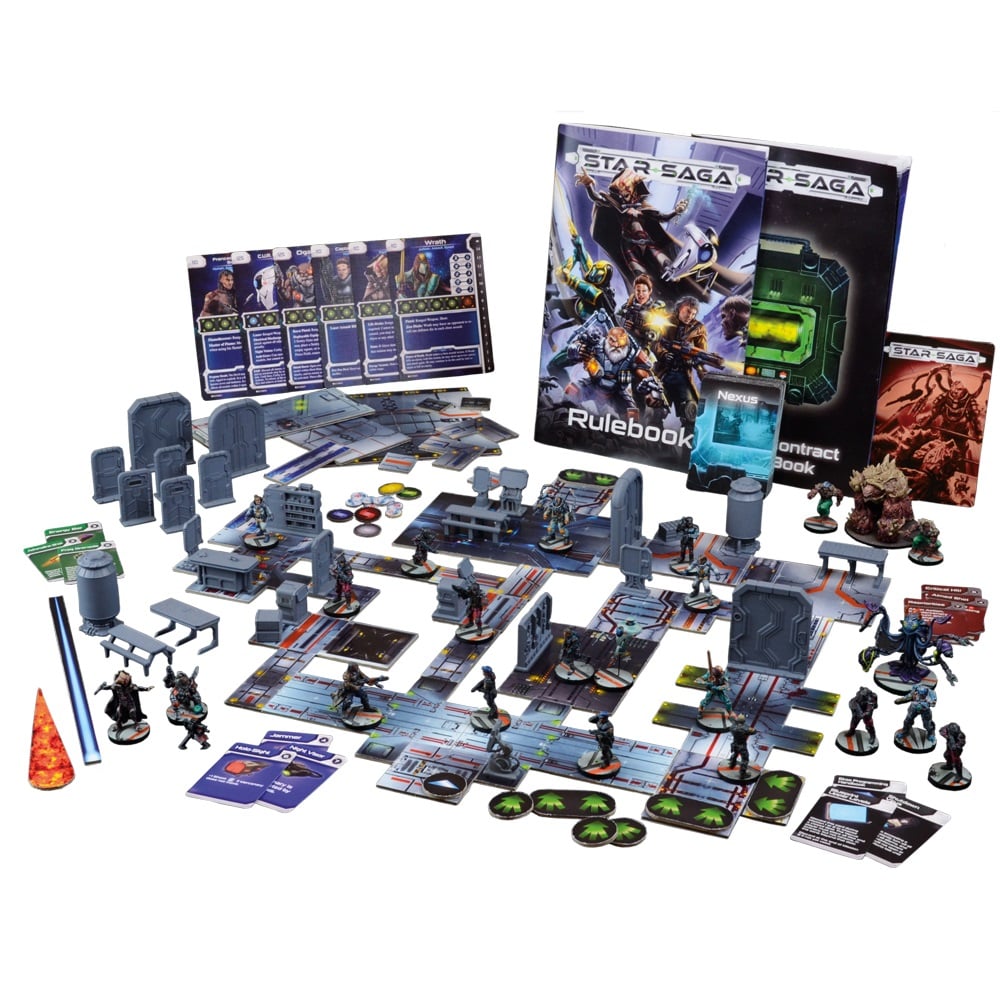 Now in its 3rd edition, Deadzone is our popular, highly immersive sci-fi skirmish game focussing on small strike teams of elite operatives. Using an innovative cube system, and a whole range of compatible terrain, gameplay is fast and furious – making this a superb competitive game that can be played on smaller tables. The game received a fantastic new starter box earlier in 2023, and has plenty of support coming in 2024.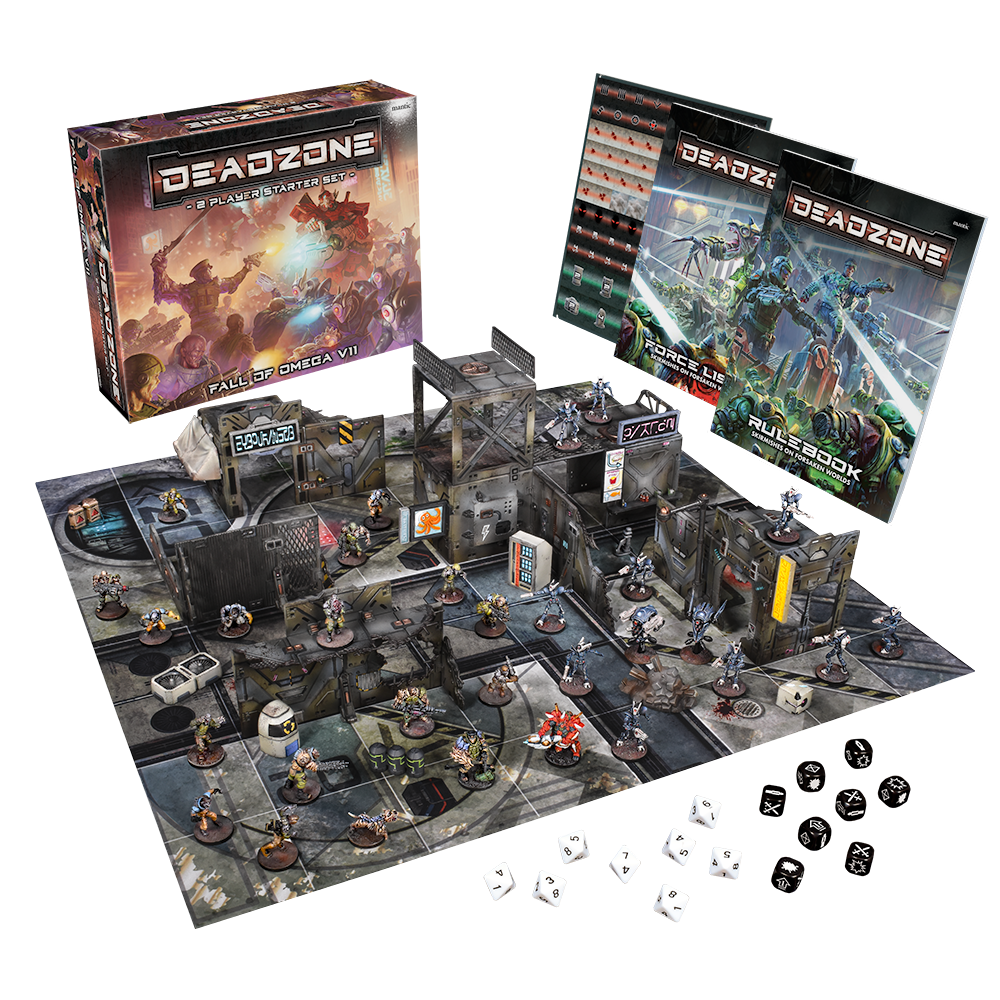 Finally, Firefight is an award-winning 28mm battle game that focusses on platoon-level engagements, and brings larger vehicles into the action! The game has just received it's first Command Protocols book, which has given the rules and lists a wonderful level of polish, and the game now plays better than ever.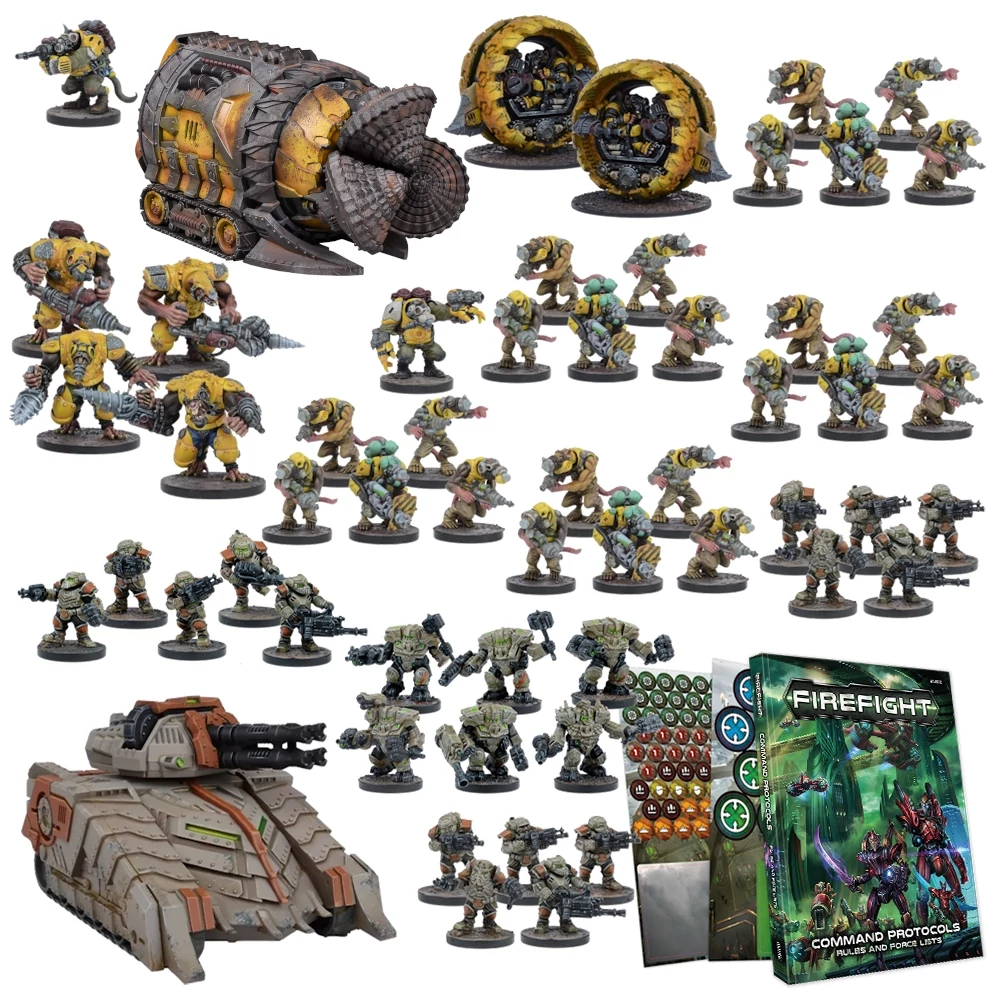 So where does EPIC WARPATH fit in?
WARPATH itself was always intended to be the true "mass battle" game (featuring whole armies), but alongside Firefight, and at the same 28mm scale, it always felt like there was too much overlap for the table sizes that gamers realistically have access to.
But…we all still want to play with big armies and loads of tanks right? Certainly more than you can comfortably fit on a normal 6×4 table at 28mm. So the answer became obvious. Reduce the scale for EPIC WARPATH, and we'd be on to something extremely epic…
Where Are We Up To?
Alessio Cavatore and I have continued to test and develop the alpha rules we initially put out for public review, murdering some darlings, and streamlining the mechanics and ideas.
I recently took the game down to the South Coast here in the UK for further testing, and this has led to another round of improvements – it's always good to see all the unpredictable ways that people will try and 'break' the game!
We think the core rules are in a very good place now. Naturally, we will continue to tinker and refine them as testing shows up new things, or if we decide that something still has room for improvement. The first four armies (Enforcers, Plague, Asterians and Forge Fathers) all have their draft stats, and we are already moving beyond the core mechanics and into things like army construction, points values, and scenario development.
Testing Times
This all means that we need to start involving more people, and to that end we've sent out invitations to a number of gamers for our first public playtest day (next month). I hope this will the first of several such events, as we finalise the rules and balance all four armies – and test some other factions that might get unlocked in the Kickstarter Campaign if all goes well!
Up Next…
In the next blog, we'll be looking at some of the basic decisions made for things like dice, table size, and how measuring works in the game. Here's everything we'll be covering together between now and launch:
Kickstarter Announcement

Design Data Download: The Basics

Design Data Download: Core Game Structure

Design Data Download: The Movement Phase

Epic Modelling: Armies

Design Data Download: The Overwatch Phase

Design Data Download: The Combat Phase

Epic Modelling: Terrain

Design Data Download: The End Phase

Design Data Download: Unit Profiles and Using Orders
Most importantly, if you want to stay in the loop make sure to sign up to the EPIC WARPATH Kickstarter page HERE to get notified when the project goes live!
Thanks everyone,
Matt & The Team