After yesterday's Get Back Gaming introduction, today we're talking a bit more about Armada because it's a key part of our Get Back Gaming initiative. You see, after launching (or should that be setting sail) last November, we've seen lots of beautifully painted fleets online and plenty of people getting excited about the game.
However, we're a little worried that not many of you may have had the chance to actually play this absolutely brilliant game. So, we're going to change all that with a few different events here at HQ and online. But what are they? Well, let's take a look…
AN IDIOT'S GUIDE TO ARMADA
Did you know that Ronnie has painted two fleets for Armada? He's very proud of that fact because he normally doesn't manage to actually get many armies or factions past the sad, unpainted stage. However, despite having two wonderfully painted fleets, he hasn't actually managed to play a game… and he thinks there are plenty of you out there that not have played yet either.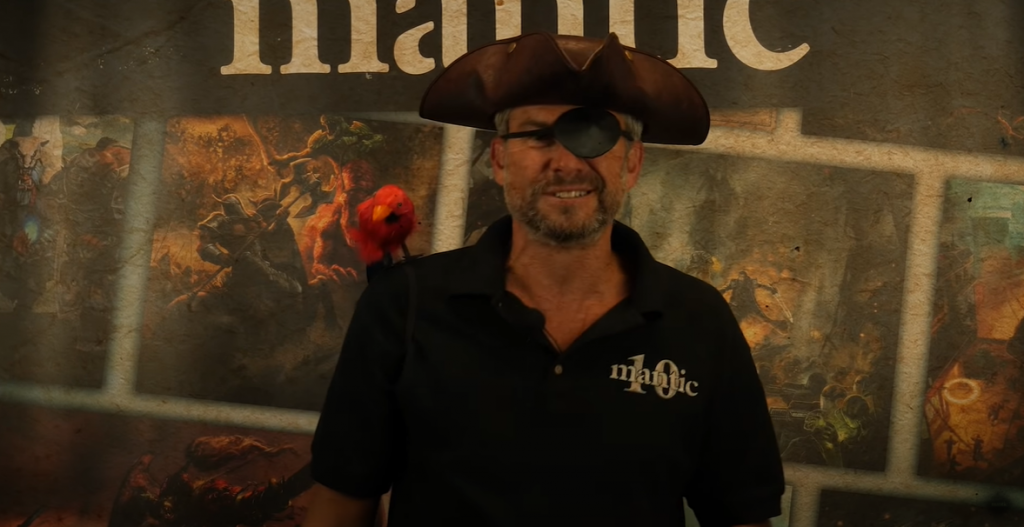 So, for those of you that prefer to learn from watching others play – rather than reading a rulebook – Ronnie will be starring in a new YouTube series: An Idiot's Guide to Armada. Now, we're not saying he's an idiot, of course, but we're just saying this will be a great way to learn the basics… and Ronnie will ask the idiotic questions on your behalf. He's the boss, after all, so calling him an idiot probably isn't helpful to future career projection at Mantic.
Anyway, at 6pm on Wednesday, May 19th, Ronnie will be appearing on our YouTube channel along with Clive Stone (resident Armada expert) who will teach him how to play. Make sure you join in to ask your own questions and see if Clive actually lets Ronnie win.
LEARN TO PLAY AT HQ!
As well as having learn to play videos online, we'll also have demos available here at HQ. From June 26th  – and as part of our Grand Re-opening – you can head on down to Mantic and Elvis will teach you how to play.
ARMADA TOURNAMENT
Due to lockdown, we haven't had the chance to host any Armada tournaments here at HQ – but all that is about to change. On September 4th we'll be holding the Broadside tournament here at Mantic Games. This will our first official Armada tournament and we're extremely excited to finally get some competitive Armada gaming underway.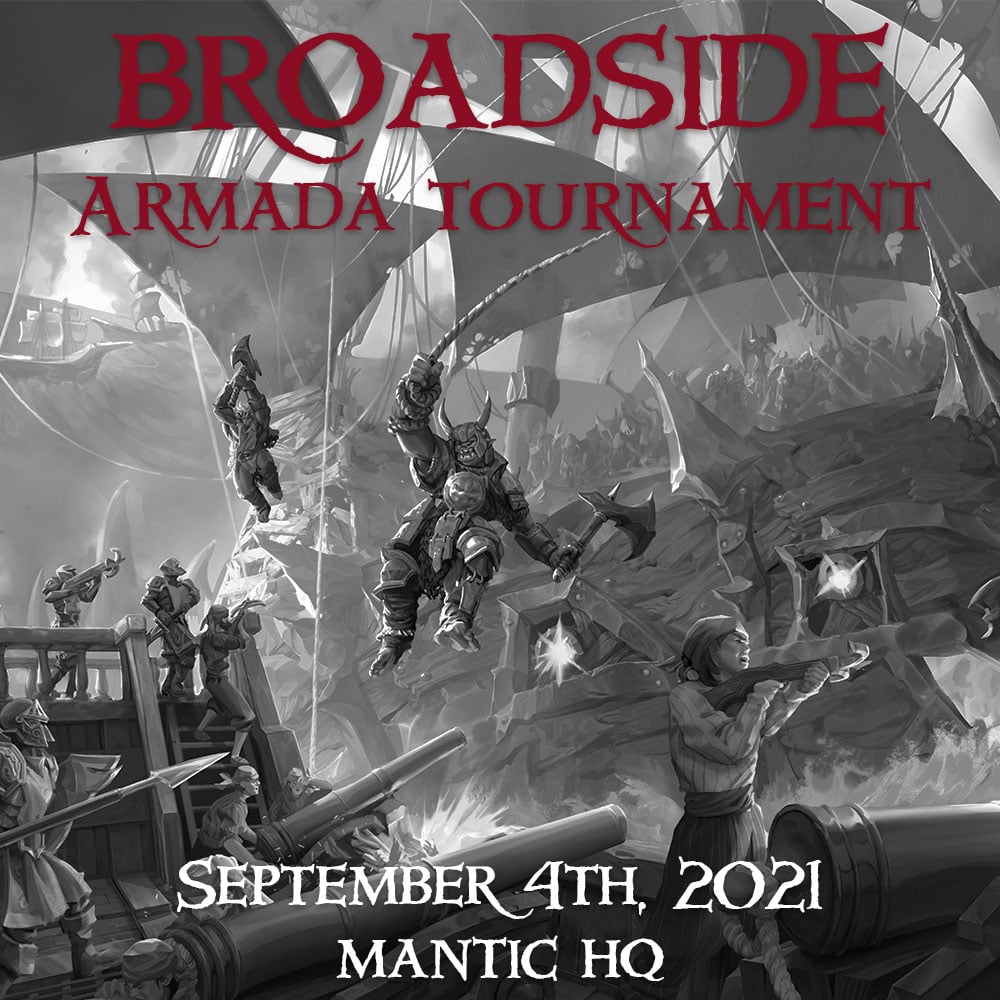 Tickets are on sale here. Of course, we're expecting that social distancing measures will be relaxed by September. However, should the government's advice change, we'll be happy to offer refunds.
SINGLE SHIPS
With the potential for competitive games of Armada on the horizon, we know there will be a lot of you that want to customise your fleets beyond those ships available in the starter and booster boxes. Well, we're delighted to announce that we're going to be offering single ships in store and from the Mantic website. You can pre-order here.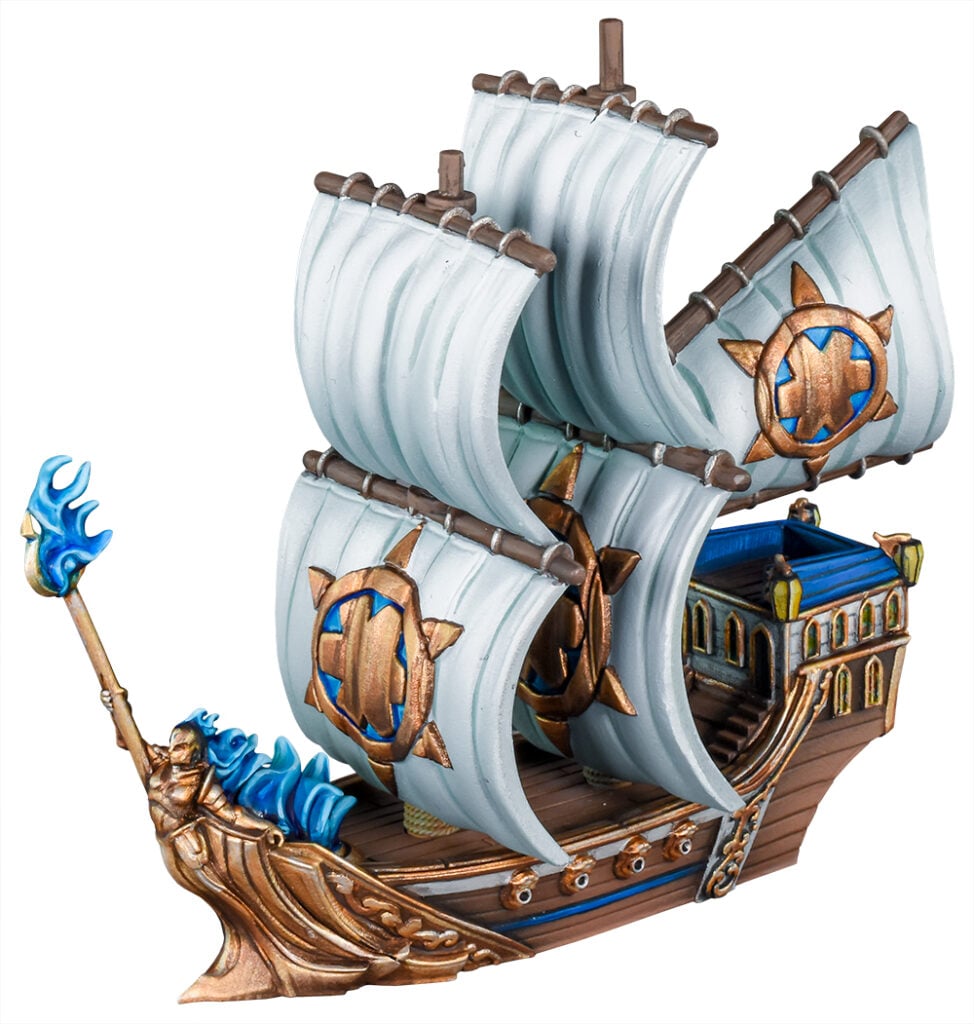 Initially we're starting with the orcs and Basileans in June, then the dwarfs and Empire of Dust single ships will follow closely behind in August. You can pre-order now from the Mantic website or head to your FLGS and threaten to keelhaul them unless they order the ships for you.
To help you with some potential list building, the Armada RC has put together some blogs to guide you through the murky waters of fleet selection. We'll have the first of those on the Mantic website tomorrow!
As you can see, if you're an Armada fan there's plenty to get excited about and we'll be back tomorrow for Ronnie's live stream.