Jonny's Road To Halloween – Kings Of War – Friday Feature
23rd Sep 2022
Jonny Mann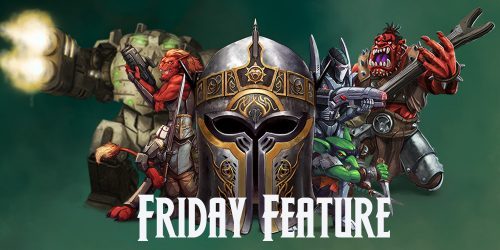 It's just over a month to Halloween!
My favourite (and the best) time of the year!
I have been trying to start complete restart finish?? my Nightstalker Army for quite some time now… So i plan to use the spirit of Halloween and the fantastic new Ambush rules available in the new Rulebook , to finally get an army fully painted and fielded!
---

The Plan
The plan is, baby steps, the beauty of Ambush in my eyes is being able to field a Kings Of War army in a relatively shorter space of time compared to a full sized game.
I have put together two loose lists one of 750 (once i add items) and one of 995 (once i add items) to give me some flexibility. I will start off with the core troops for the 750 list and then once i have that i can add in all the bells and whistles after.
Currently the list look something like this:
[930 / 995 (65Remaining)]
Scarecrows (Infantry) Regiment (20) [80]
Scarecrows (Infantry) Regiment (20) [80]
Reapers (Infantry) Troop (10) [135]
Soulflayers* (Large Cavalry) Regiment (3) [165]
Soulflayers* (Large Cavalry) Regiment (3) [165]
Shadowhulk (Titan) 1 [225]
Reaper Souldrinker (Hero (Infantry)) 1 [80]
To create the smaller 750 list it is essentially sub out the ShadowHulk for something smaller, as he is over the points limit for such a sized game. it may well be that he doesn't stay in the 995 list either if after a few games it looks like he's a bit too smashy for smaller games, as i would still like to have friends at the end.
---
The Theme
I love the pumpkin headed scarecrows and want to really go hard on the creepy Halloween scarecrow aesthetic. For this reason i plan to use cut up door mats as wheat fields on the multi bases for all my units, i just need to work out the best way of gluing the models so they look like they are rambling through the wheat. I have seen others in the community do similar and i think it looks great.
Any other units in the army will have a similar theme, be it the ShadowHulk having a pumpkin head or the Soulflayers being painted in the same tones.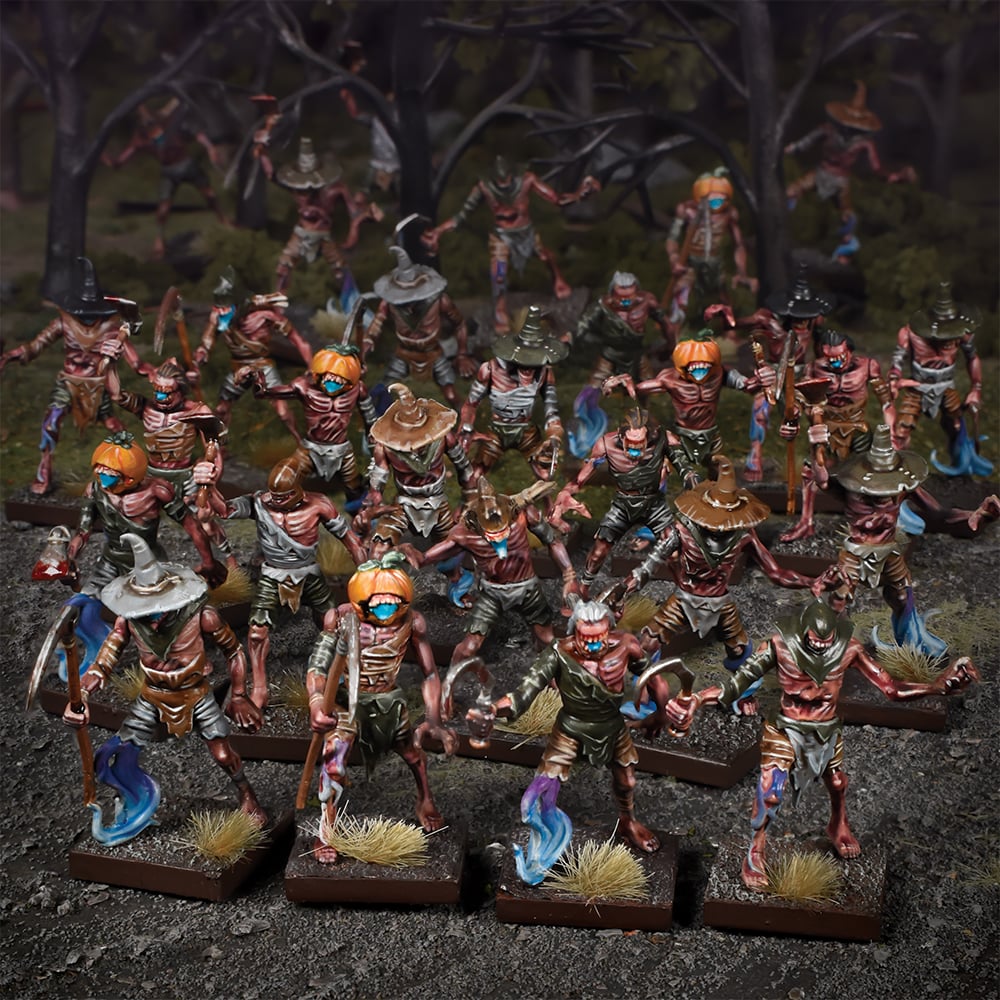 Painting wise, i want to go for autumnal colours but in a dark and creepy manner, so lots of browns and burnt oranges. This will require me to repaint big ol' pumpkin boy though as his current purple scheme doesn't fit where i want to take the whole army but that's fine, i was never fully happy with the paint job i did on him anyway, so its a fun opportunity to revisit it.
---
As of yet i don't have much to show off other than the list and my enthusiasm but over the next couple of weeks i hope to have got a good portion of the list done, so be sure to check back in on my progress over the coming weeks here on the blog.