You may remember a while back that we asked you to nominate your Mantic Hobby Heroes. These are people or stores within the community that have gone above and beyond during the pandemic (and in general) to help keep you hobbying.
When we announced the nominations, we were expecting a few dozen entries from people. However, we were totally overwhelmed by the response because we had hundreds of emails from people nominating their Hobby Heroes (which may explain why it's taken us so long to announce them).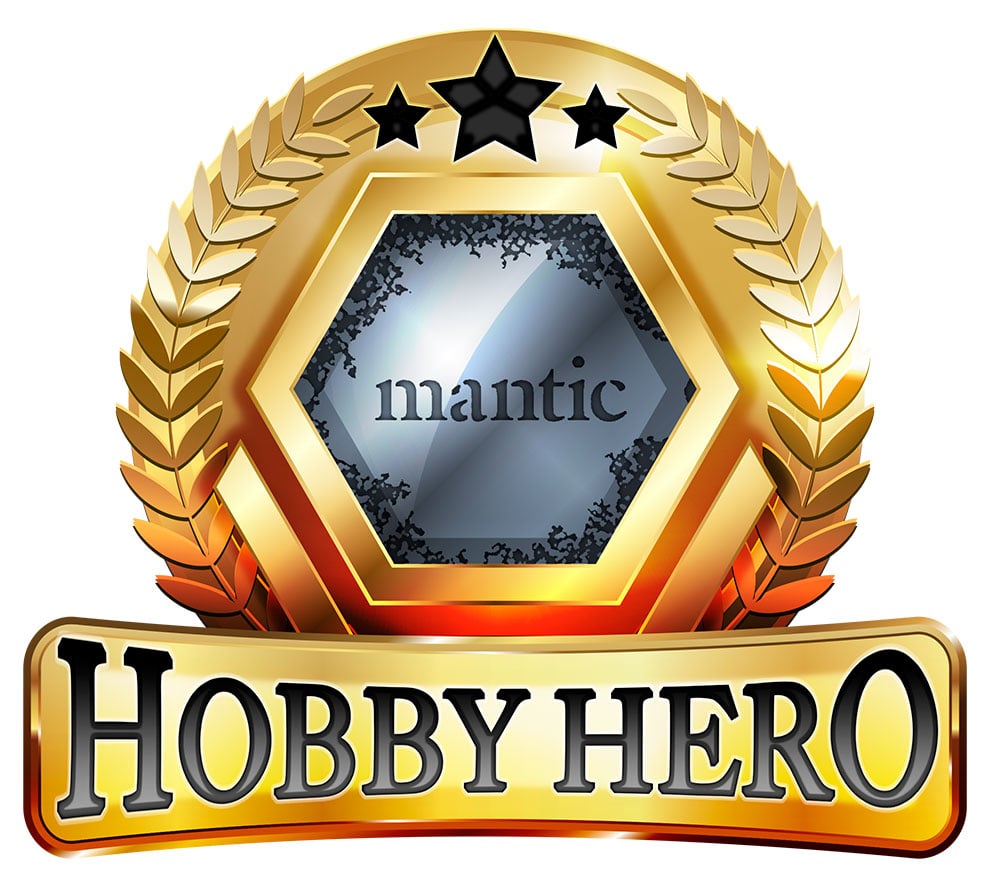 Firstly, thank you for all the nominations. We really enjoyed hearing how different people have helped you through this difficult time and, even if they don't get mentioned on this blog, it's fantastic to see so many community champions out there!
Secondly, it just goes to show what a fantastic community we have in this hobby. It hasn't been easy for the past year to keep up our hobbying momentum but, as we (hopefully) start to come out of lockdown, we're confident that the community is ready to burst into life once more. We honestly can't wait to see face-to-face gaming, tournaments and events all start up again.
Here at Mantic, we're planning on re-opening store at HQ in April and will be launching our own 'Get Back Gaming' program in the next few weeks. Just to give you all something to look forward to after an extremely difficult year.
Over the course of this week, we'll be highlighting the individuals or stores that received the most nominations for a Hobby Heroes award and giving examples as to why they were nominated. Thanks again to everyone that got involved and hopefully this might become an annual thing – even if we aren't in the middle of a pandemic.
HOBBY HERO – MIKE ADKINS
Mike was one of the most popular choices and was nominated numerous times by people all around the world – which shows just how much influence one hero can have! Mike gained a lot of attention for his tireless work on Dash28.org, along with his streaming coverage for the hugely popular Call to Arms online tournament – which, for many, was their only Kings of War tournament action in 2020.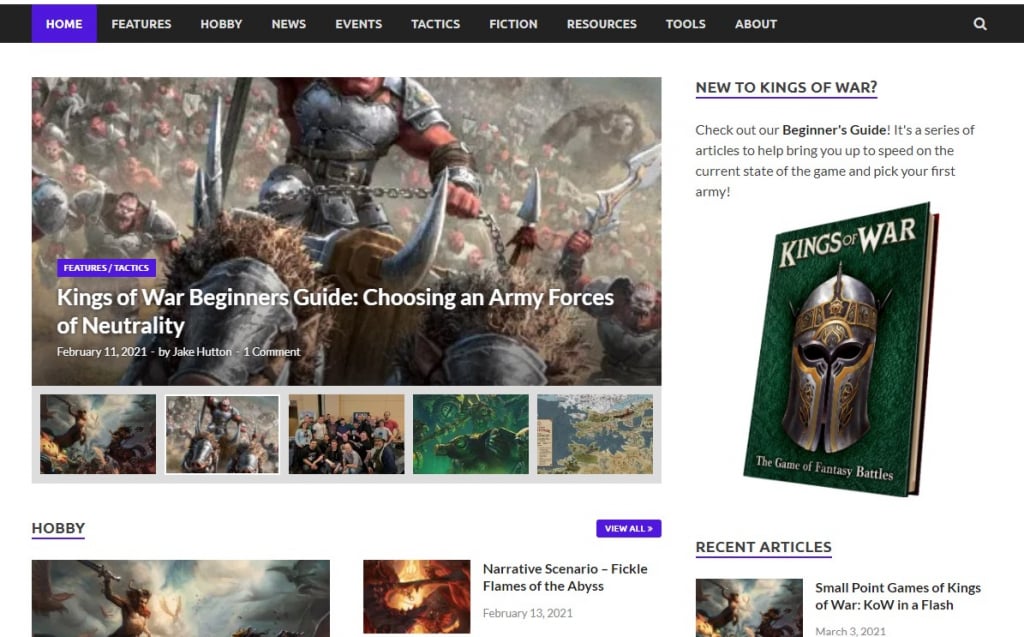 Some of the comments about Mike include:
"Dash28 kept me interested in gaming through the lockdown, and in painting and adding to my armies."
"Mike Adkins for all his contributions to making KOW on Universal Battles work better and be more fun. This is mainly the Dash 28 livestreams, which set the standard, and the "Chess" clock for keeping gamers to time on UB. As UB is the only way that most of us have been able to play in 2020, this has been incredibly important in keeping the game alive and kicking."
"He was instrumental in setting up the live streaming coverage of the Call to Arms online tournaments held in Universal Battles 2 that kept players engaged in the game even when they can't play games in person.
"He spent tons of hours with others choosing games to stream, arranging hosts and commentators and setting up the infrastructure to be able to stream games."
One of the biggest victims of COVID has been the tournament scene, so it's amazing to see an individual helping to keep the spirit of competitive play alive. Mike, consider yourself an official Mantic Hobby Hero!
HOBBY HERO – MATT RAMSDEN, THE PIT GAMING STORE
As well as individuals in the community, we also received numerous nominations for stores around the world. Of course, for friend local game stores, it's been an extremely tough time with lockdown often forcing them to close their doors. However, many looked at alternative ways to deliver to their customers or, when they could, opened with safety measures in place for their customers.
We had a lot of nominations for stores around the globe but the one with the most was The Pit in Borehamwood, owned by Matt Ramsden. Here are just a handful of comments we received about Matt.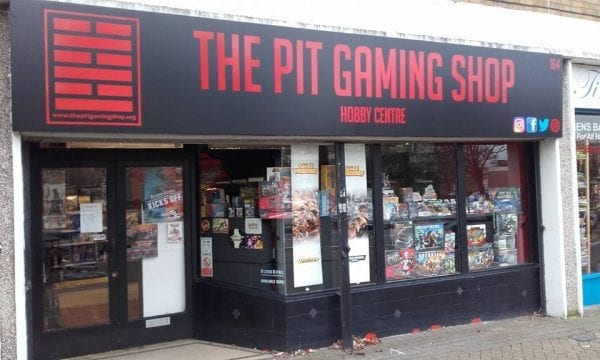 "During the restrictions, that meant the store was not able to be open, he arranged to delivery any orders people placed, many by hand, to ensure the community in our area was able to carry on as close to normal as possible. He also actively engaged with the community regarding any new Mantic releases as soon as pre-orders were possible, so everyone had the earliest opportunity to get our hands on the latest goodies."
"I have used the Pit before and they frequently support Kings of Herts events but my appreciation has grown after the Pit came to the rescue and delivered modelling supplies when all other avenues had failed, allowing me to complete several projects. Great service throughout the crisis."
"He was providing stock to desperate gamers by either hand delivering it himself or allowing us to do a closed-door pick up from his house. Did it covid safe but helped people keep gaming during dark times."
"Despite all of the stresses his business must have been under he's always helping out us started gamers with home deliveries across a huge area. Nothing is too much trouble; when my son and I were struggling with the Vanguard rules we exchanged loads of messages of advice and guidance and, when lockdown permitted, he came into the store specially on his day off the teach us."
Congratulations to Mike and Matt, our first Mantic Hobby Heroes. We'll be back shortly with some more heroes, so stay tuned to the Mantic Blog!