Mantic launches new board games division!
10th Jun 2022
Rob Burman
MANTIC GAMES LAUNCHES NEW BOARD GAMES DIVISION
Umbrella Academy: The Board Game the first among a range of new, more accessible experiences.
June 10th, 2022 (Nottingham, UK) – Mantic Games – creators of best-selling miniatures games, including Kings of War® and Deadzone®– is pleased to announce the creation of a new dedicated board game division. Based at Mantic's Nottingham office, this new department will focus on creating family-friendly board games and role-playing experiences.
The first title to be launched under Mantic's board game division is Umbrella Academy: The Board Game, which is due to launch on the Gamefound crowd funding platform on June 15th. Featuring simple pick-up-and-play rules and co-operative gameplay, Umbrella Academy: The Board Game fits perfectly with the division's philosophy to develop experiences for the whole family to enjoy.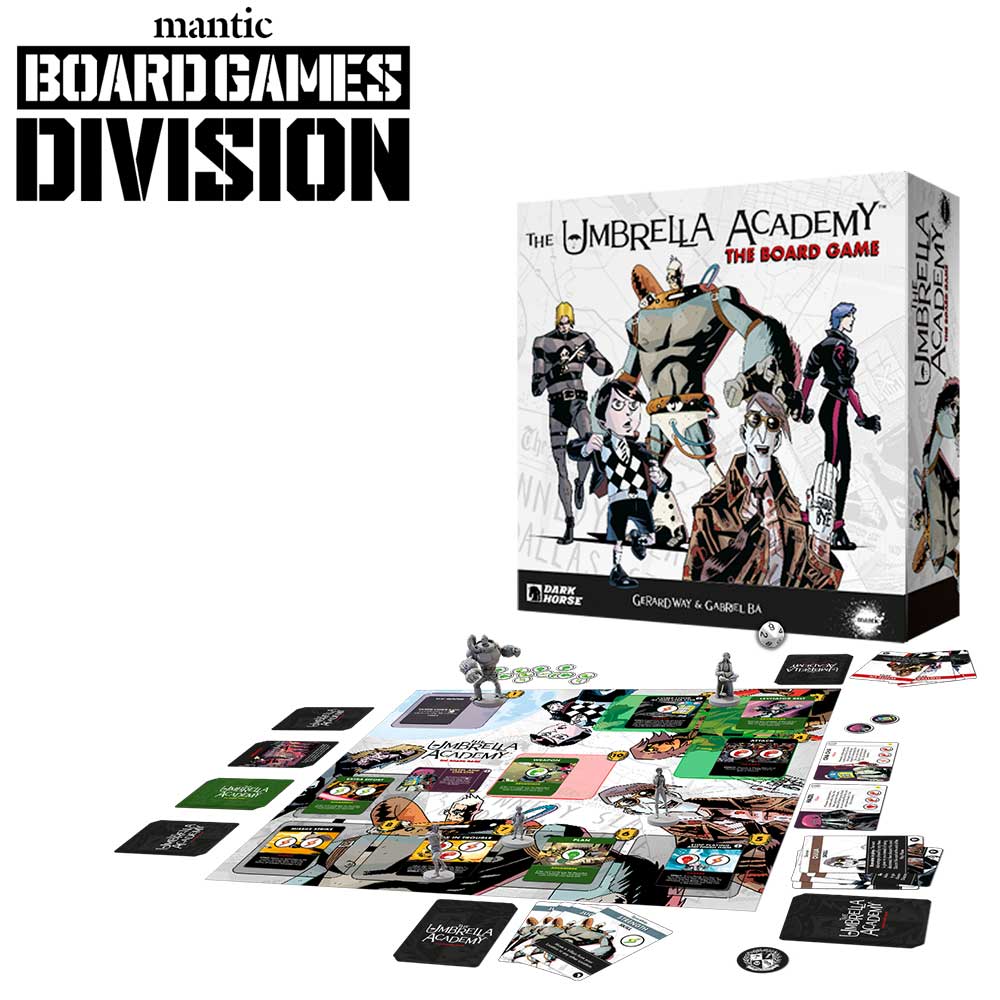 "At Mantic we've become well-known for creating accessible and enjoyable wargames, like Kings of War and the recently released Firefight: Second Edition," said CEO Ronnie Renton. "With the creation of the board game division, we want to develop more products that can be enjoyed by a wider range of audiences.
"This could be a ready-made RPG adventure to play as part of a wider campaign, a card game that introduces new fans to our fantasy realms, or a kid-friendly dungeon crawler that can be played during a family game night.
"Having these titles published under the Mantic Board Games Division brand, allows them to be produced without detracting from our core fantasy and sci-fi releases. What's more, it gives us new ways to introduce gamers to the wonderful world of Mantic."
This focus on board games will also open up new opportunities for Mantic to work with a range of licensing partners on products that wouldn't translate well to the wargaming space, or turn its own best-selling IPs into more accessible experiences.
You can find out more about the board games division in this exclusive interview with Ronnie.