SALUTE 2018: Dale, Prison Advisor – and Other Exclusives
9th Apr 2018
Pat "Chopper" Lewis
"Salute 2018, run by The South London Warlords, is the biggest independent one-day wargaming and gaming event in the UK. [Their] aim is to promote the very best in the hobby. Held at ExCel London, there will be traders from all across the hobby along with plenty of demonstration and participation games to see and take part in." – SALUTE 2018

Our blogs this week are covering what Mantic is doing at SALUTE 2018, culminating of course with our attendance at this, the UK's largest one-day table-top gaming event. In today's entry we are looking at our Event Exclusives, available from Mantic Games on Stand TH04.
Dale, Prison Advisor
Other Show Exclusives
Web Exclusives at SALUTE 2018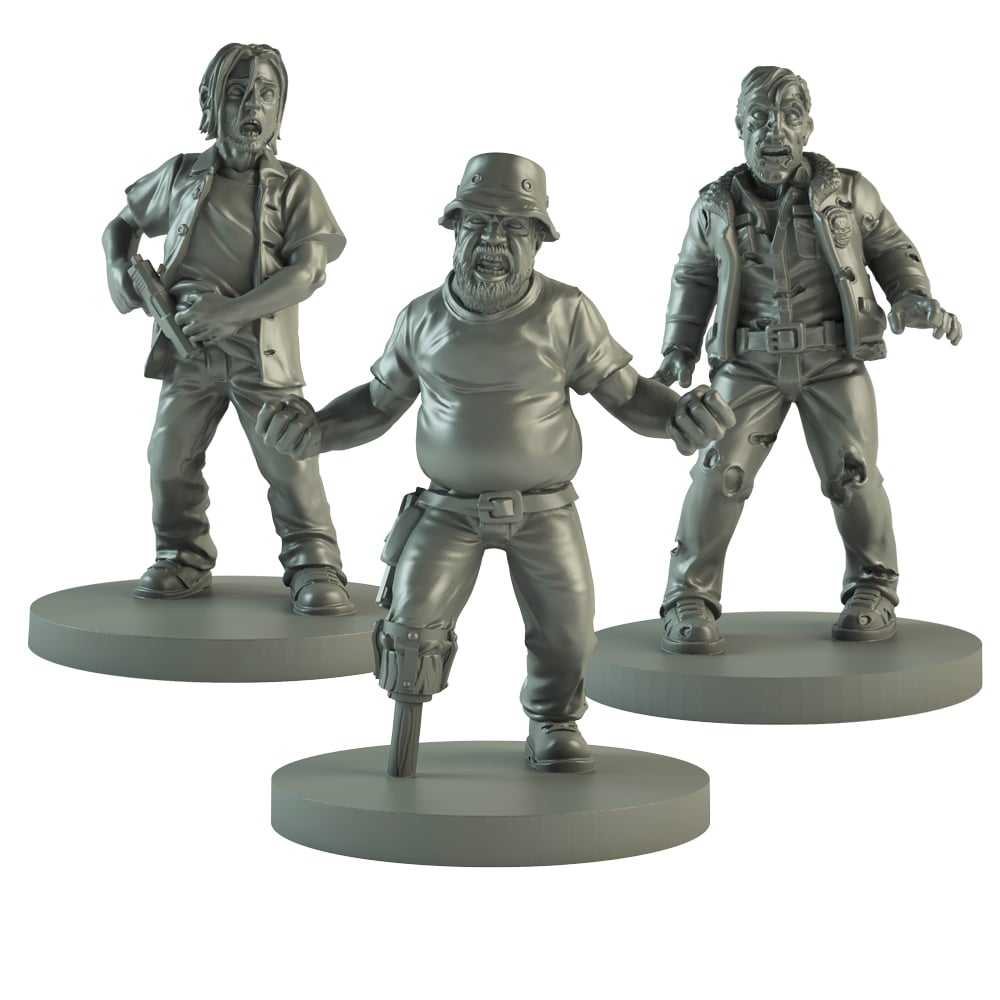 Dale, Prison Advisor
SALUTE 2018 is the UK premier of the Dale, Prison Advisor Booster. This is The Walking Dead: All Out War Event Exclusive for 2018.
2017's Event Exclusive, Lee & Clementine, sold out in under an hour at last year's SALUTE, so we have increased the stock of this brand new Booster the show. It's looking to be popular though, so you probably want to be quick!
NOTE: Lee & Clementine will remain available at Shows & Events and – along with Dale – will be available both at, and online during, our Spring Open Day.
Other Show Exclusives
We have a host more Event Exclusive products for you too! If you are a fan of The Walking Dead: All Our War, then you'll be pleased to hear that our 2017 exclusives the Lee & Clementine Booster and the incredible Eeny Meeny Miny Moe… vignette are both available at Stand TH04.
MVP: Blaine, fresh from his appearance as a pre-release only model, is available to boost your team on the neodurium DreadBall pitch.
Talking of pre-releases making a comeback, Kira Nikolovski our Sphyr Medic will be available for Star Saga.
And also for Star Sage we be bringing our strictly limited Kickstarter Edition of the game. This box comes with an exclusive art print as well as the following Kickstarter exclusive models:
The Survivor
The Fear
Hacker Halftail
Kira Nikolovski
… and Blaine!
Web Exclusives at SALUTE 2018
To round our our Event Exclusives we will bring some items normally only available online:
Phew! Check back tomorrow for the exciting Bundle Deals we'll be bringing to SALUTE 2018.