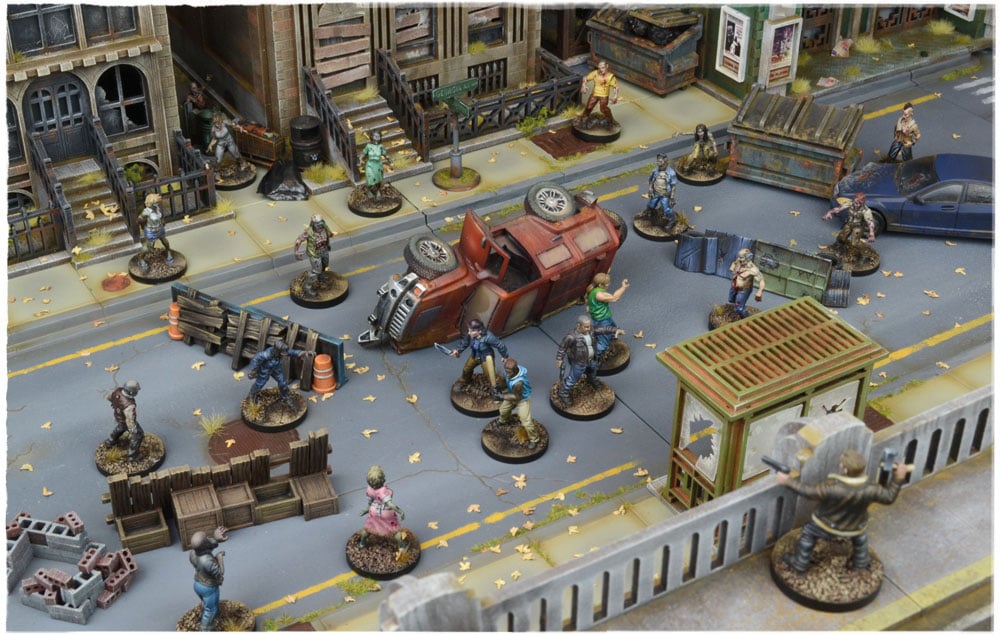 Today and tomorrow (March 30th and 31st) are your final days to order whatever remaining Walking Dead stock we have in the warehouse. A lot has been snapped up over the past couple of months, but just in case you need one last booster to complete your collection, here's what we have left in stock (at the time of writing).
Here's Negan Board Game (very limited)
Accessory Set Survivor Premium
The Walking Dead Dice Booster (2017 version)
Rick on Horse Booster
Roamer Booster
Rick, Prison Advisor Booster
Carol Booster
Glenn Booster
Glenn, Prison Guard Booster
Lilly Booster
Lori Booster
Maggie Booster
Maggie, Prison Defender Booster
Michonne, Vengeful Hunter Booster
Morgan Booster
Morgan, Distraught Father Booster
Rick, Disfigured but Determined Booster
Shane Booster
The Governor Booster
Walker Booster
Alice Booster
Andrea Booster
Andrea, Prison Sniper Booster
Tyreese Booster
Tyreese, Prison Advisor Booster
Made to Suffer Expansion
The Walking Dead: Survivor Paint Set
The Walking Dead: All Out War – Anthology
Remember, from April 1st you'll no longer be able to order Walking Dead products from the Mantic website. Of course, you may still be able to find some stock in your FLGS but we will no longer be producing new sets.
RESINS!
As you may remember, we put the resins (e.g. Whisperers and Kingdom) on Made to Order throughout February. All the resin miniatures have now been made and the order for the various cards has been placed.
We're expecting to start shipping these from April 15th, as we'll need to sort through all the cards and match them up with the miniatures.
Once again, we'd like to thank the community for coming on such an incredible journey with us for The Walking Dead. Of course, we're upset to see the games come to an end, but we've enjoyed working with Skybound and Mark Latham to bring such an amazing, fun series to life. We're sure the community will continue to keep the games alive once they're no longer available to purchase.