The Walking Dead Miniatures Game comes to an end in 2022
1st Jan 2022
Rob Burman
All good things must come to an end… including the end of the world.
Hi everyone, Ronnie here. Back in 2014 I had a meeting with Shawn Kirkham at a company called Skybound. Shawn loved miniature games and had just seen Mantic's Dungeon Saga on Kickstarter. He decided to take a chance on a really, really small company called Mantic to make The Walking Dead miniatures game.
What came out of that collaboration, I think, was one of, if not THE, best miniatures/licensed game collaborations ever. It has an average score of 8 on BoardGameGeek – amongst the highest ever for a miniatures or licensed game. The interaction between the PvP and the threat of the Walkers made it a truly unique and very playable game. It was a great game to play and yet absolutely remained true to the original source material. As well as being a game that was as welcoming to new miniature gamers as it was to long-time vets! Thanks to Mark Latham for designing such a fun game and the RC for helping balance the rules for later factions.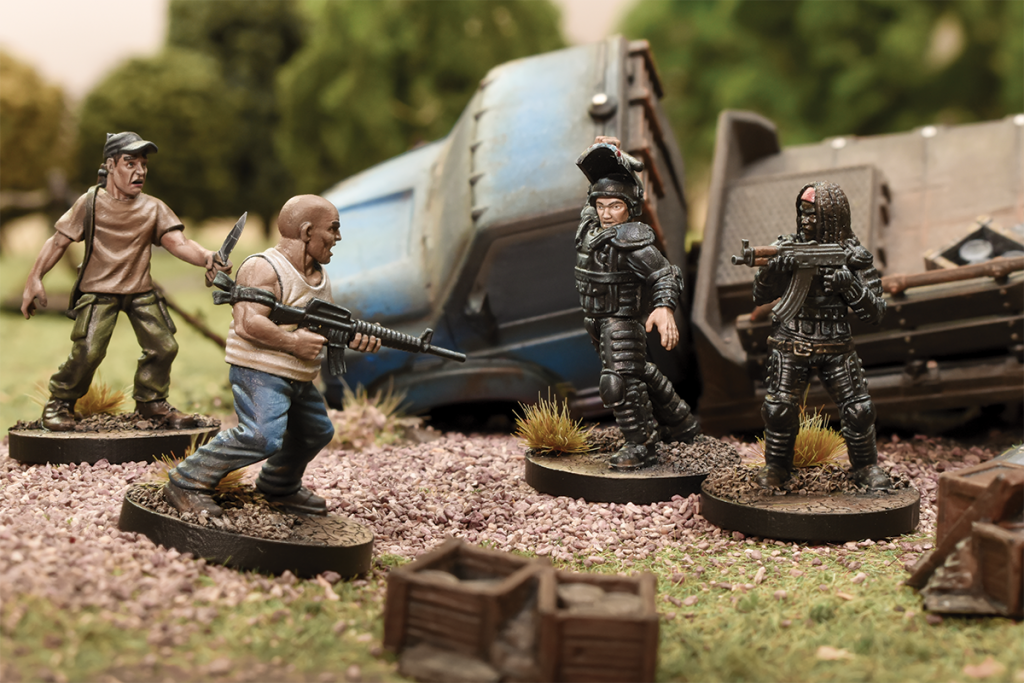 Over the next five years Mantic and Skybound released seven waves of story arc – bringing the story all the way through from Atlanta, via the Prison, The Governor and Negan right up to the Whisperers. There was the board Game – Here's Negan, covering the man himself taking over the Sanctuary with his gang, and Call to Arms, the skirmish game to take your games to the more bloody and brutal fights between the warring factions.
The range of miniatures featured all the major characters – usually at several stages in the story, all the minor ones, and even a few cameos – who only lasted a comic or two. Plus, a whole heap of Walkers from across the series.
[SPOILER ALERT FOR THE COMICS. SKIP THIS NEXT PARAGRAPH IF YOU HAVEN'T FINISHED]
But no Rick is no more and the story is told. The Walker threat is becoming a distant memory and Carl is all grown up. As a result, we and Skybound felt it was also time to call an end on the miniatures game. It has been a fantastic journey, and one that many, many Mantic and Walking Dead fans took with us. We have agreed with Skybound to allow fans and collectors a final three months to pick up whatever they want to complete out their collections.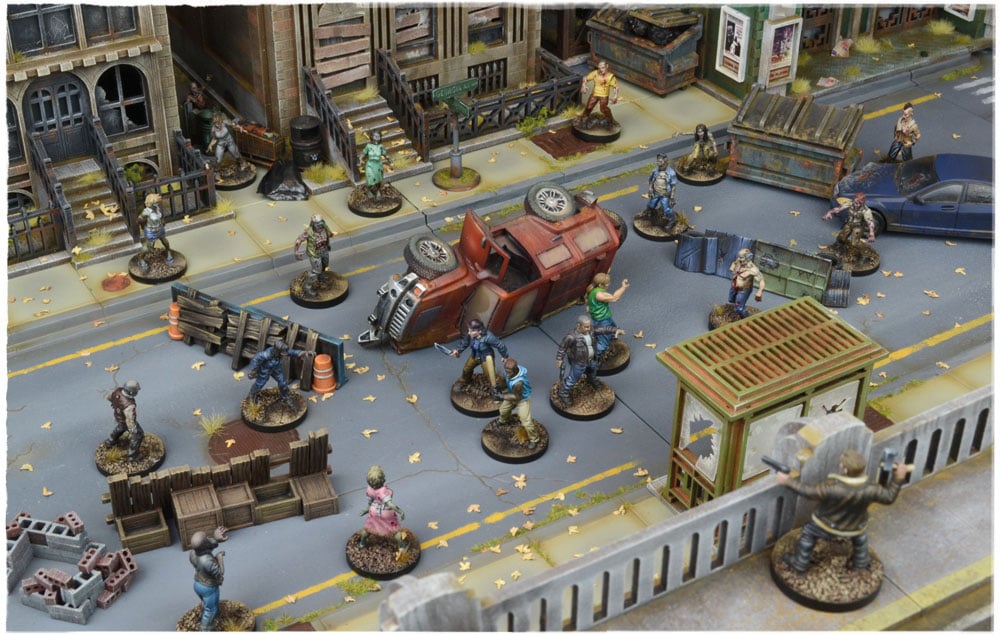 Despite the fact the game is coming to an end, it's still a great game to collect and play. It's a fantastic introduction to miniature gaming, thanks to a compelling campaign that features competitive, co-operative and even solo missions. So if you've been on the fence about playing, now's the time to jump in and snap up everything before it's gone forever. We've discounted 'getting started' products like the core set and Here's Negan by 50%(!), so you can give it a go before picking up the rest of the range at 25% off, using the code TWD2022.
But please note: all of The Walking Dead lines will be removed from the Mantic website on 31st March 2022, so if there's something you need to close out your collection, now's the time. We will also look at trying a final restock before the end of March, so if something you want is currently out of stock, add it to your wishlist and you'll get a notification when it's available.
There remains, and I think always will remain, a vibrant gaming and paining community, and there are some great Facebook groups where you can share your latest hobby projects. The biggest is probably the Fanatics group, so feel free to sign up to keep showcasing your latest gaming table or new paint job, and the community will still be there to answer questions and explain rules.
As we all know a game never really dies, it just stops getting new releases! I for one have fond memories of this game, and a collection of painted minis to go with it – and sure that there will still remain some committed die-hard fans who will continue to write new scenarios, build excellent gaming tables and organise tournaments for a good few years yet to come.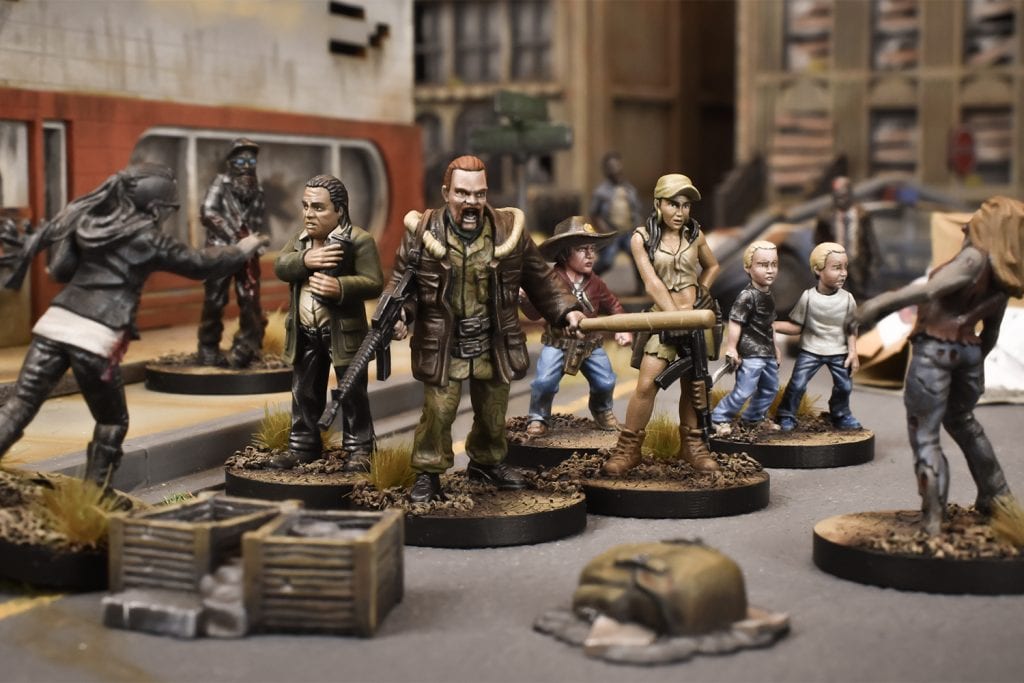 Finally I would like to thank Shawn and Ben and all the team at Skybound for working with us on this project. With all the many (much bigger) projects they were working on, they always had time for feedback and approval for the many hundreds of sculpts Mantic kept making! And a final thank you to Robert and Charlie for writing and illustrating such damn fine source material, without whom none of this would have existed.
And in these most strange of times, never has it been truer to say stay safe, and keep those around you safe too.
Best wishes
Ronnie