The Walking Dead resins and MDF available on back order
19th Jan 2022
Rob Burman
Since we sadly announced that The Walking Dead: All Out War and Call to Arms are coming to an end, we have been overwhelmed by the outpouring of passion for the games. It's safe to say there are a LOT of Walking Dead fans out there and many are keen to complete their collections of miniatures.
As we approach the end of the March deadline there are some products that will go out of stock and won't be available again, because we're unable to produce more plastic miniatures. However, we're aware there are many of you out there that missed out on some of the more recent resin releases, such as the Whisperers and Kingdom. A number of players have contacted us asking if/when the resins will be coming back in stock, as they've been unavailable for some time. Even Ronnie has been rooting around the resin bins to see if he can find some of the miniatures missing from his collection.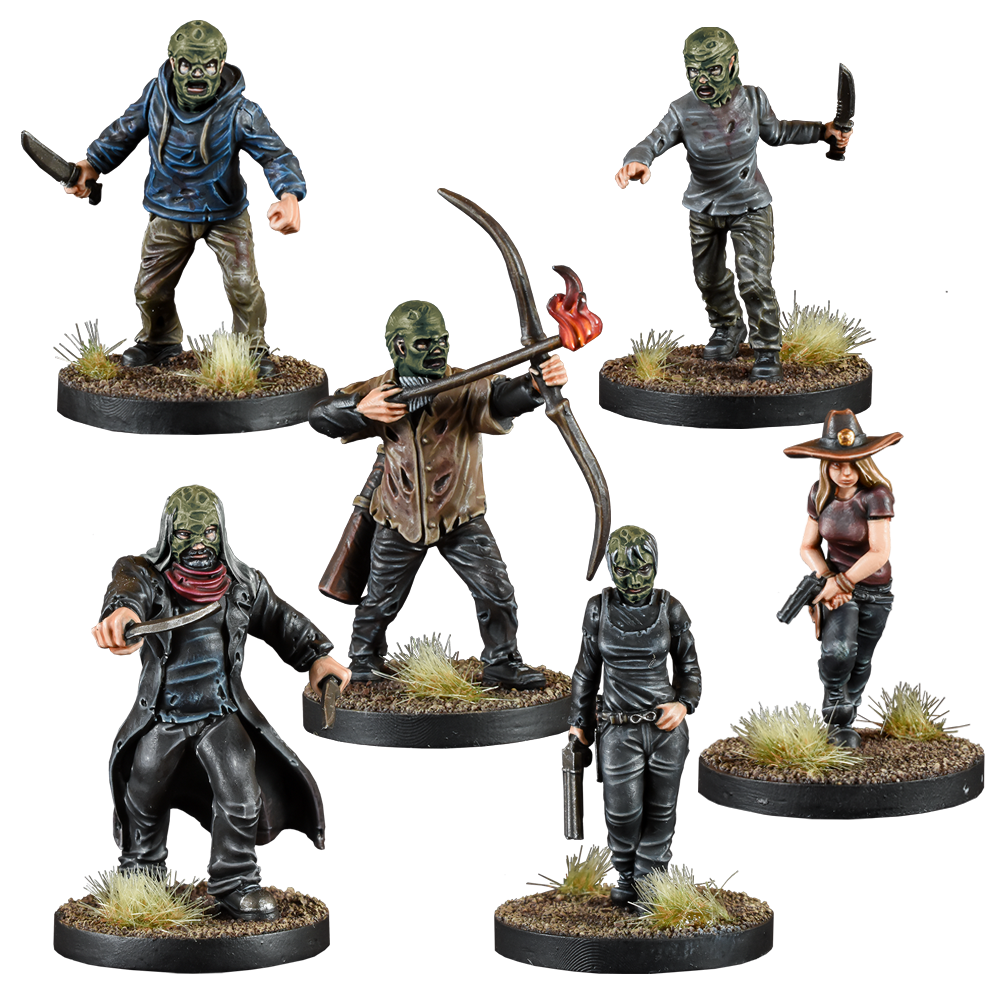 Today we're pleased to announce that we're going to bring back the resins and MDF scenery as 'made to order' so no one will miss out on these releases. The good thing is that because releases like the Whisperers and Kingdom are made by our expert resin team here at Mantic HQ, we're able to produce them in smaller quantities than the plastics – and can get the cards required printed locally too (because we've mostly run out of print as well!)
This means that from today you'll be able to back order these releases from the Mantic website – or you can order from your friendly local game store and they'll be able to place an order with their Mantic sales rep. The full list products available on 'made to order' are as follows:
If you're placing an order for the resins or MDF, there are some important points to take note of:
The resins are being made to order so we can make sure we're able to produce enough resins and order additional print, where required. As a result, these orders will not ship until late March so we've got enough time to make them.
The cut off for ordering the resin and MDF releases is February 28th – this is to allow us enough time to make them before the end of March.
You may order now and we'll ship your order once the resins are ready. If you place an order that contains other products, we'll ship the whole order once the resin miniatures and MDF are ready in March. We'll be making sure that non-resin releases are picked and packed so they don't go out of stock before orders are shipped
Due to the resin miniatures and MDF all being made to order – and not from existing stock – they are not eligible for the 25% discount. Also, talking of the 25% discount, to make it easier to see the price reduction, we've reduced the relevant products in The Walking Dead range by 25%, rather than having to use the discount code!
Finally, the made to order releases will not include retail packaging but will come with all the relevant cards
Phew, that's a lot to take in but we just want to make sure everything is as clear as possible.