Hello blog fans! Over the past few weeks, we've been delving deep into what makes Deadzone: Third Edition so incredibly exciting – and even showcasing some of the staff strike teams that we've been working on. But what a minute… what if you're a new player? What if you've never had the life-changing experience of rolling an exploding 8 train while fighting a Plague Stage 1A? Or perhaps you've never peeped through a tiny gap in terrain and realised you've got a key shot on your opponent's leader. Overall, we shudder at the thought you may not know #Deadzoneislife
In today's blog, we're covering why there's never been a better time to jump into Deadzone. So strap yourself in and prepare for a hell of a ride.
THE BEST STARTER SET EVER!
Have you seen what's packed into the starter set? There are bags and bags and bags (12 to be precise) of hard plastic terrain, including the new street accessories set. There are two awesome factions featuring our freshest hard plastic miniatures: the courageous GCPS and the insidious Veer-myn. We've also included two magnificent resin leaders that might just be some of the best minis we've ever produced for Deadzone. It's literally bursting with awesome content. Don't believe us? Take a look at this unboxing video from Weight of Fire.
We've also made it easier than ever for new players with the inclusion of a double-sided gaming mat. On the reverse of the standard gaming mat, you'll find a handy beginner's guide that features the stats for the units, basic rules and a demo scenario to get you up and playing in no time at all.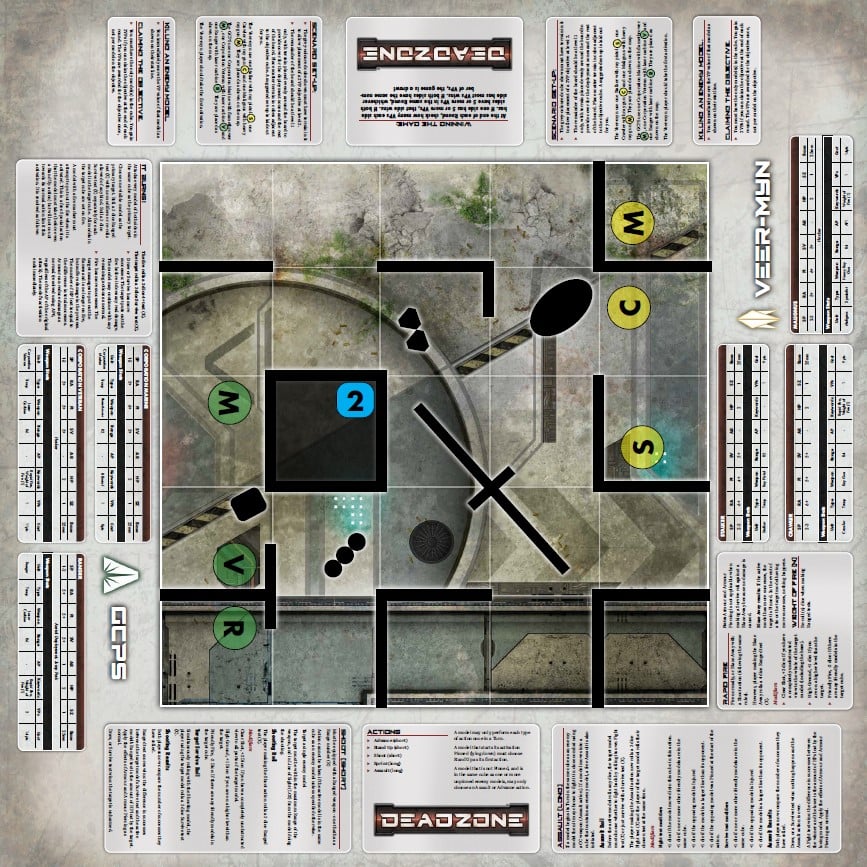 THE QUICKEST SCI-FI SKIRMISH GAME YOU'VE EVER PLAYED… OR NOT PLAYED IN THIS CASE
Since First Edition, Deadzone has featured an incredibly intuitive cube-based movement system. Forget tape measures, forget widgets, forget symbols that mean stuff – in Deadzone it's all about cubes. On a unit's profile, you'll see its move stat is written 1-2. That means it can move into any adjacent cube with an advance, or sprint up to two cubes away. Once inside the cube, you can position the mini wherever you want to take advantage of cover. Even better this movement applies in 3D space too – so you can move up or down a cube to get a better shot or reach an objective.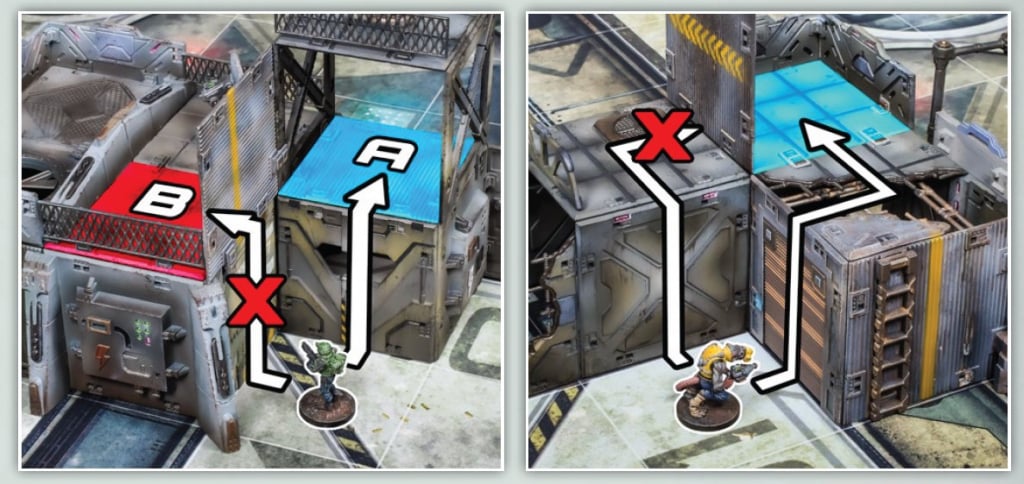 This means that movement is wonderfully easy and fast – plus there are no arguments about dodgy measuring to gain an advantage. Instead of getting caught up in measuring you can concentrate on what's important: reducing your opponent to tears and relishing in their screams of defeat. No? Ok, perhaps that's just us.
What's more, this simple cube-measuring mechanic is used when measuring range too. So if your gun has a range of 6, it means you can shoot up to six cubes away. Simples!
Thanks to all this simplicity, a typical game of Deadzone takes around 90 minutes (depending upon points size) which means you can easily play one or two games in an evening. Perfect if you want to cram in some campaign games.
THE RULES ARE BETTER THAN EVER!
Deadzone has been around for a number of years now and during that time the rules have become increasingly streamlined to make them faster and easier to understand. Third Edition is the pinnacle of that streamlining to make it even simpler. Gone is the confusing terminology. Gone is the repetition of certain keywords. Instead you're presented with a set of rules that can be learned in next to no time. You can easily take the starter set to your local gaming club and they'll be familiar with the rules after a turn or two.
TWO BOOKS TO RULE THEM ALL!
For Third Edition we've split the rules across two books that come together, along with the tokens, in one BUNDLE OF JUSTICE for just £30. In the core rulebook, you'll get all the info you need to play the game, scenarios and campaign rules. Meanwhile, the force lists book contains stats for all TEN of the factions currently available. That's right, there's no need for separate books for each faction. So it's just £30 to get you all the info you need to start playing.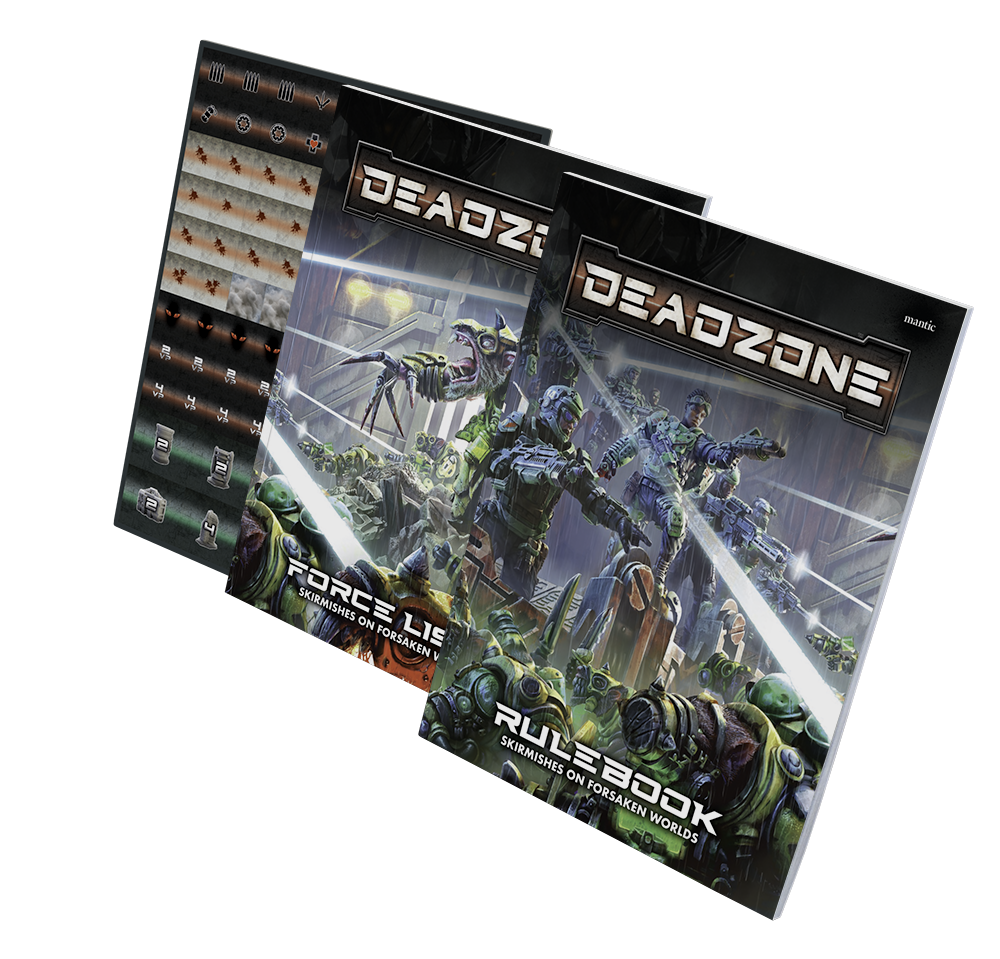 For Third we've also drastically changed the way that force lists are presented to make building your strike team (aka gang, warband, etc.) incredibly simple. Whereas before you had to select your unit and add weapons (which caused all sorts of problems with VPs and points), now you just look up the unit you want and it clearly tells you what weapon they have, how many VPs they're worth when killed and the points cost. We're even working on an online list builder which makes this process even faster. Honestly, speaking from personal experience here, list building was always a bit of a chore for me in Second Edition but now it's one of the most fun elements, as I tinker with different units and equipment to create the ultimate strike team.
IMMERSIVE TERRAIN
We always wanted Deadzone to be a cinematic experience where it feels like you're part of the strike team that's landed in a potentially hostile containment zone and the scenery is a huge aspect of that. At the heart of Deadzone is our hard plastic modular terrain. With this scenery you can create the sci-fi gaming table of your dreams, without breaking the bank. Whether you want an abandoned outpost at the edge of space, a cyberpunk city that's brimming with neon signs or a ruined factory that's been ravaged by hostile enemies, we've got the terrain to make that possible.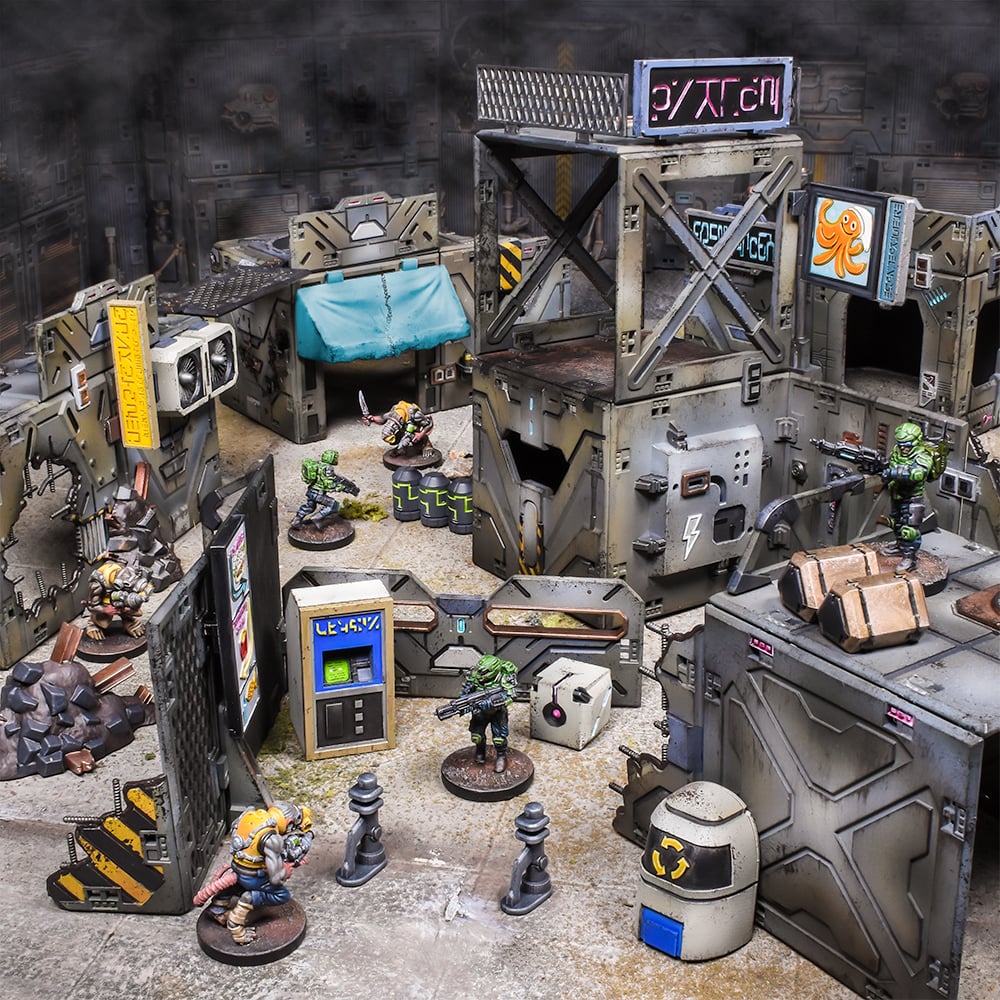 Going back to that movement system, the fact there's no need for tape measures, enables you to really go to town on creating densely-packed urban environments to fight in. Let your imagination run wild because you're not going to start breaking it with wayward tape measures!
AWESOME MINIATURES
Look, we'll be the first to admit that some of those first edition Deadzone miniatures weren't quite up to scratch… but that was released way back in 2013. You know, the time when Andrew Garfield and Emma Stone were an item, Great British Bake Off was on the BBC and Ronnie reckoned he was just about to finish his dwarf army for Kings of War. Since then we've come a long with our minis. PVC has been replaced by hard plastic in a lot of cases and we've introduced resin for some really spectacular miniatures like the Spectra and new Brood Guard. If you haven't looked at Deadzone since first edition, just spend some time perusing the current range because it's come on a long way.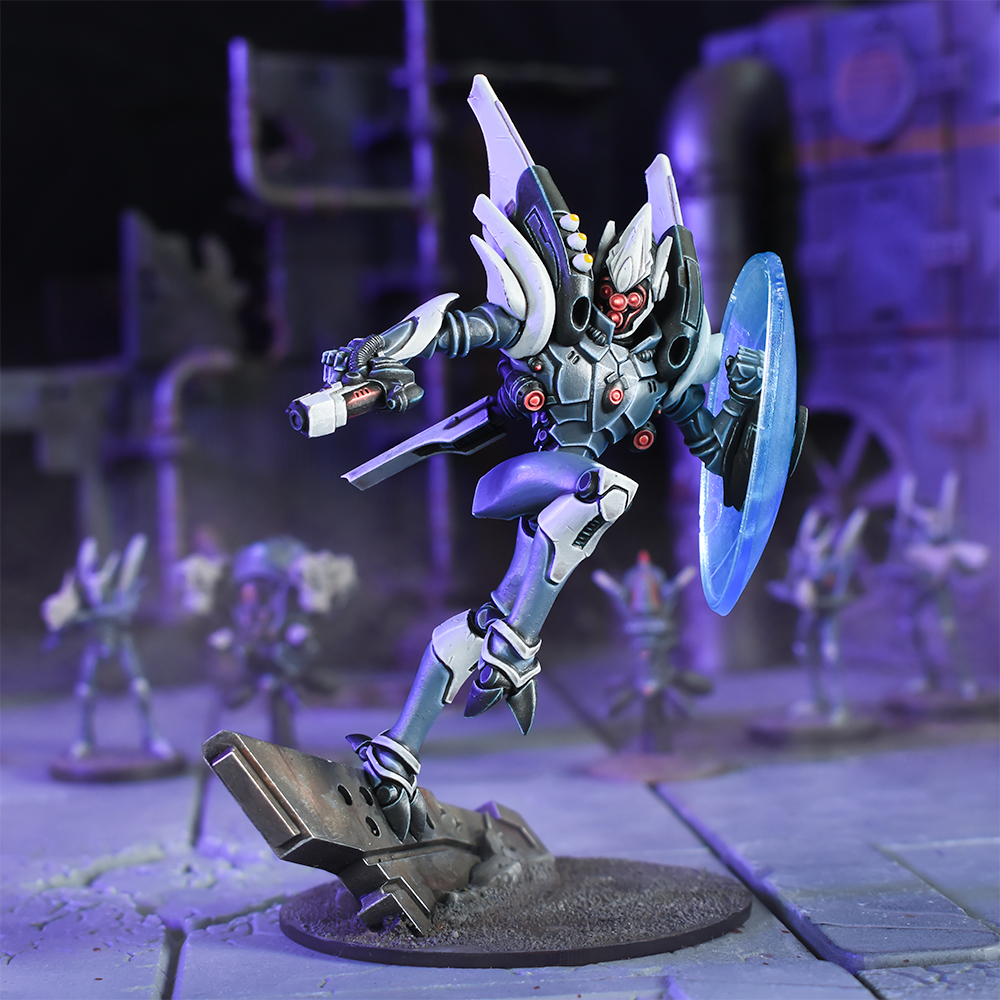 THIS IS JUST THE START
We've got plenty of really exciting stuff planned for Deadzone for the rest of this year and beyond. First up, November sees the launch of the Artificers… and who doesn't like a dwarf in a massive FORK LIFT OF WAR?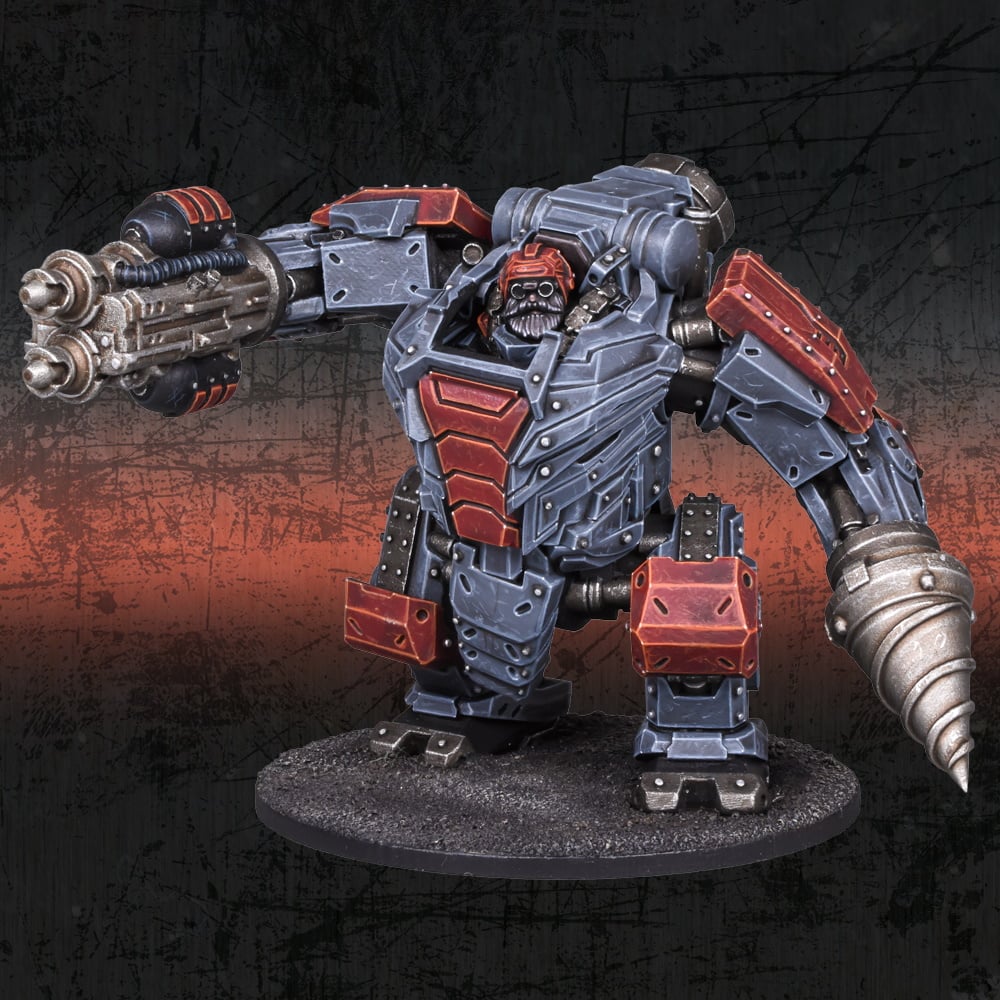 Next year, we'll be launching new resin miniatures for the Plague and also new hard plastic Marauders.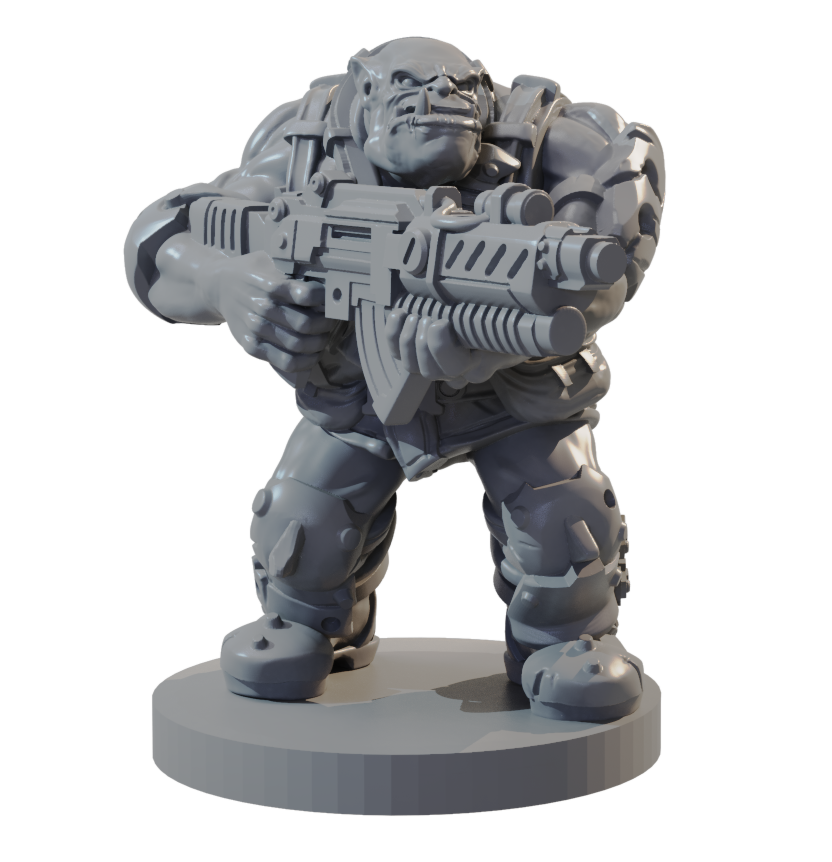 Plus, we're already planning elements like an online campaign, updated solo play rules, tournaments at Mantic HQ and lots, lots more. If you want a game that's going to be supported and with an active community, well Deadzone is looking pretty hot right now folks!
So what are you waiting for? Order that Third Edition starter set and repeat the mantra #Deadzoneislife