Hello and Welcome to Tuesday Tips!
This is the number one place to find the tips and tricks to master your favourite Mantic system. Hopefully over the coming weeks you will learn how to deal with that one pesky unit that has been giving you trouble or find some insight into better ways to play and enjoy your most loved game.
---
One of the most interesting (and unique) aspects of Kings of War is the chance to multibase units. Just in case you've never played KoW before (found out how here), instead of removing individual miniatures when a unit takes wounds, you track the amount of wounds using dice or another tool.
What's more, all units have a set foot print, so that means you can have slightly less or even slightly more minis on the base. As a result, you can glue your miniatures to the big base without ever worrying about removing them.
This has led to some really creative modelling, as players make mini dioramas known as multibases.
---
Multibasing can be as simple as regular basing and can just be done using flock or static grass with the nice odd tuft or plant to add variety. 
These Rhinosaur Cavalry have been based using a mix of grass flock and cheap dried herbs (so it smells amazing!). They have then had some plants and tufts added to give some character but other than that it is a very simple base.
---
These Riftforged Orcs however have had a lot of work done to their base. They sit aloft a great grass mound made from cork sheets and covered in static grass, this really gives a sense of the Orcs bounding over the hill towards the enemy.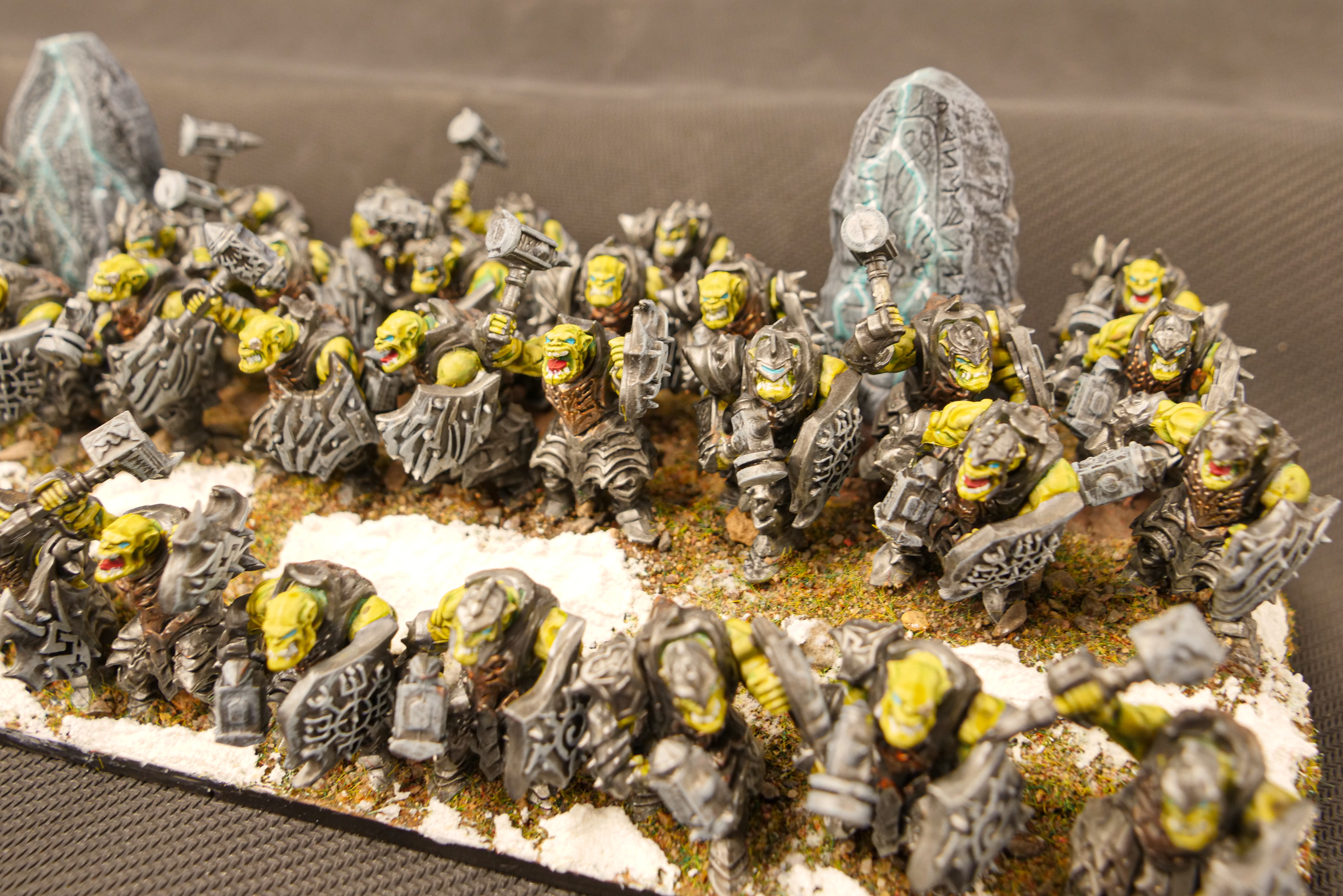 Its also a great opportunity to make use of the TerrainCrate range of scenery as seen here with some of the Ancient Standing Stones from the Battlefield Objectives set.
---
You will find lots of great and informative videos on Youtube and other social platforms like TikTok to help you in making these fantastic mini diorama. 
Luke of Geek Gaming Scenics channel is a big Kings of War fan and over the years he's made plenty of videos featuring everyone's favourite mass fantasy battle game. 
He's also got loads of handy videos about creating simple and incredibly detailed bases for your Kings of War armies. 
---
Top Products for multibasing: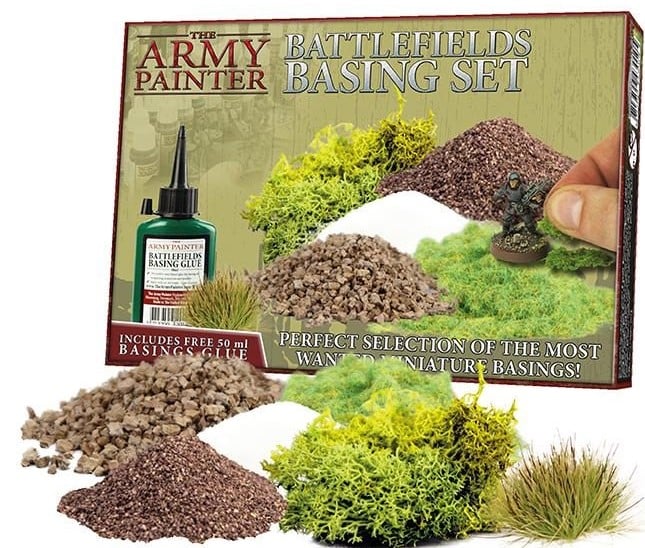 ---
Be sure to come back every Tuesday for more insights into mastering Kings Of War, Armada, Deadzone and more!