Faction Focus: New Veer-Myn Vehicles
25th Sep 2023
Jonny Mann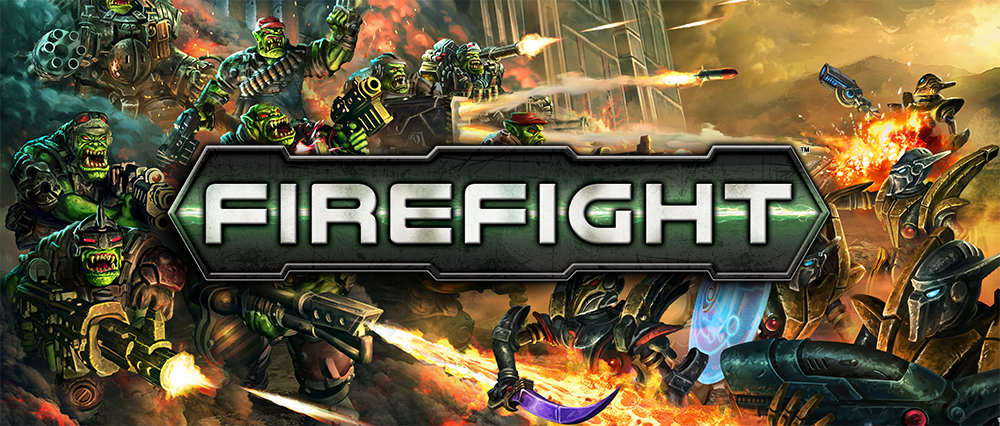 Hey, Jonny here. This week we are taking an in depth look at some of the new vehicles for Firefight! Today we look at the most insidious of armies – the Veer-Myn.
The most obvious asset available to the Veer-Myn is numbers. Large colonies may have hundreds of Night Crawlers at their disposal and Stalkers will also quickly make dead men of almost any unit they get into combat with. These highly co-ordinated creatures also have the know-how to create an array of unusual contraptions to bring speed and heavy support to the battlefield.
---
Veer-Myn Saturation Tunneller – 110pts
When a Saturation Tunneller erupts from underground, it does so amidst a thunderous barrage of toxic missiles.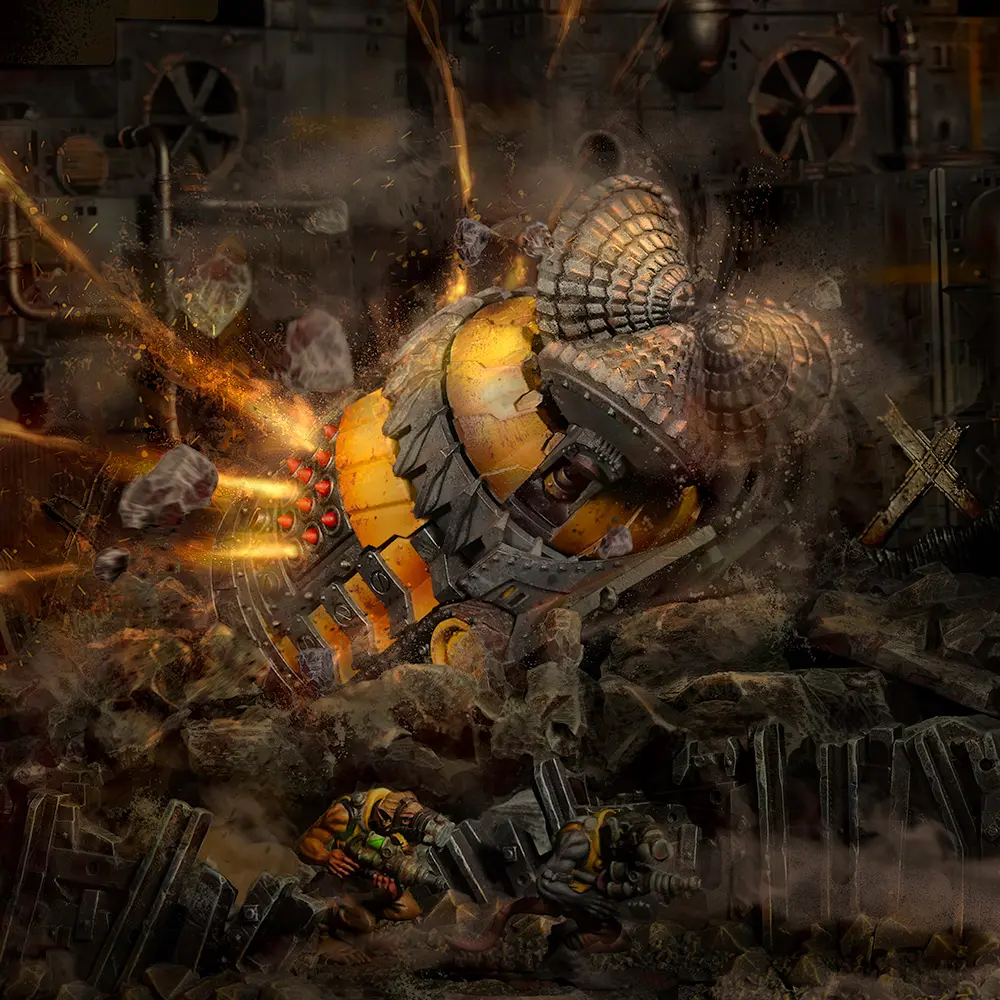 Blast weapons can be pretty devastating but when those weapons are also toxic, you have yourself a very nasty surprise waiting to pop out of the ground and destroy the enemy. Blast (D2) on 4D has the potential for 8 hits, then on top of that, each point of damage can essentially be doubled on a 6+. Add a heavy chem thrower for more infantry destruction or a super heavy ray gun and you can take out aircraft and vehicles too, making this a pretty good all-rounder.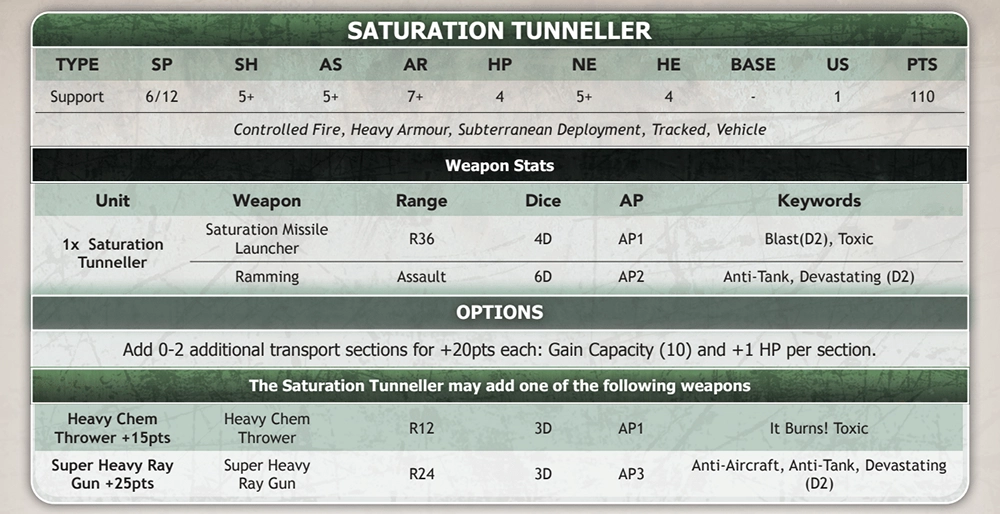 ---
Veer-Myn Shield Tunneller – 120pts
This devious upgrade to the standard tunneller uses technology "acquired" from captured Asterian volunteers.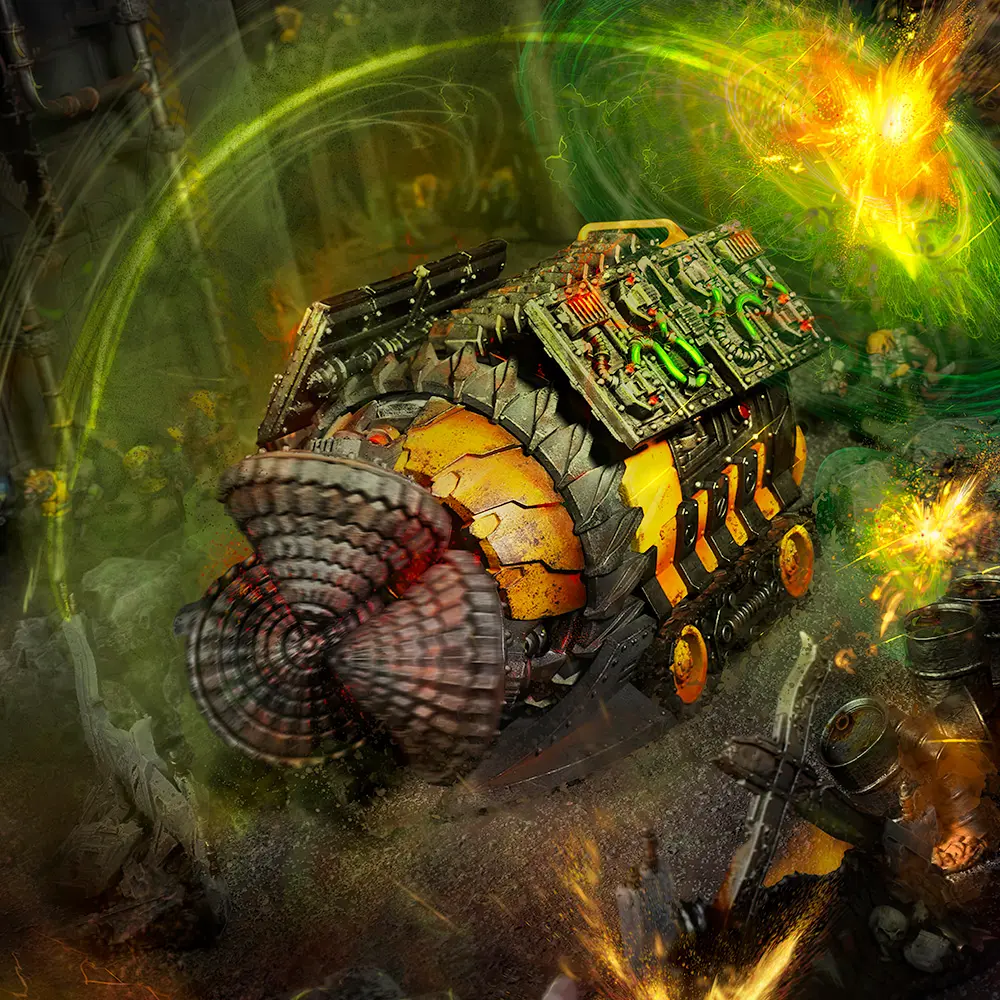 The tunneller is able to throw out shields capable of absorbing incoming fire, allowing friendly units nearby to advance in relative safety. Keeping your rodent friends within 6″ of the Tunneler as you move towards the enemy offers a great advantage, or better still transport them inside and when they jump out at the enemy so long as they stay within 6″ they will have a safety net, this is particularly devastating if you take the extra compartments to cram more and more Veer-Myn inside.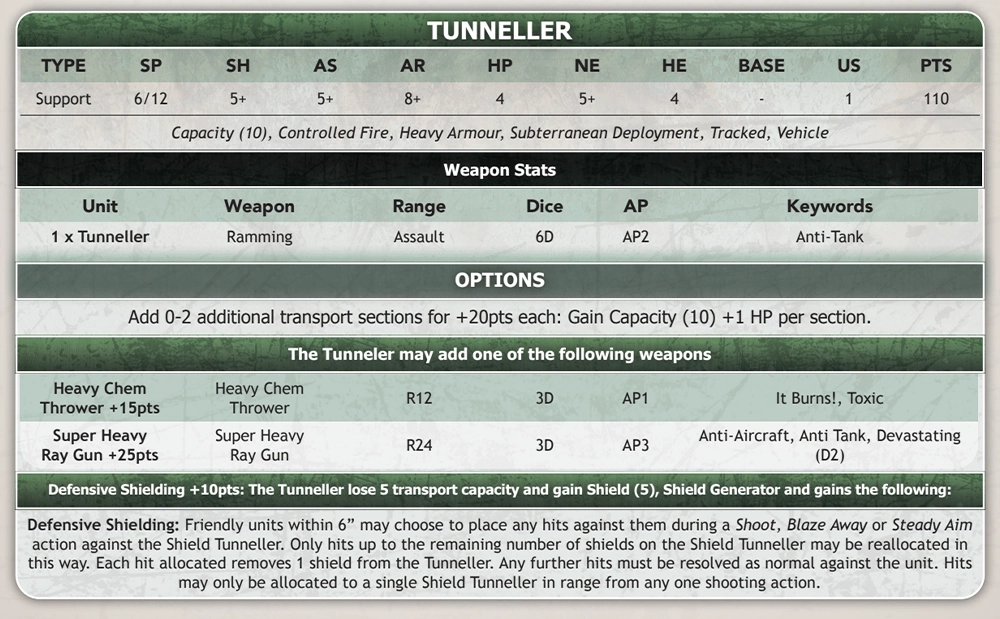 ---
Tangle Tunneller – 150pts
It was only a matter of time before a warped Veer-Myn mind decided to fuse the idea of a Tangle and a Tunneller together into a burrowing horror.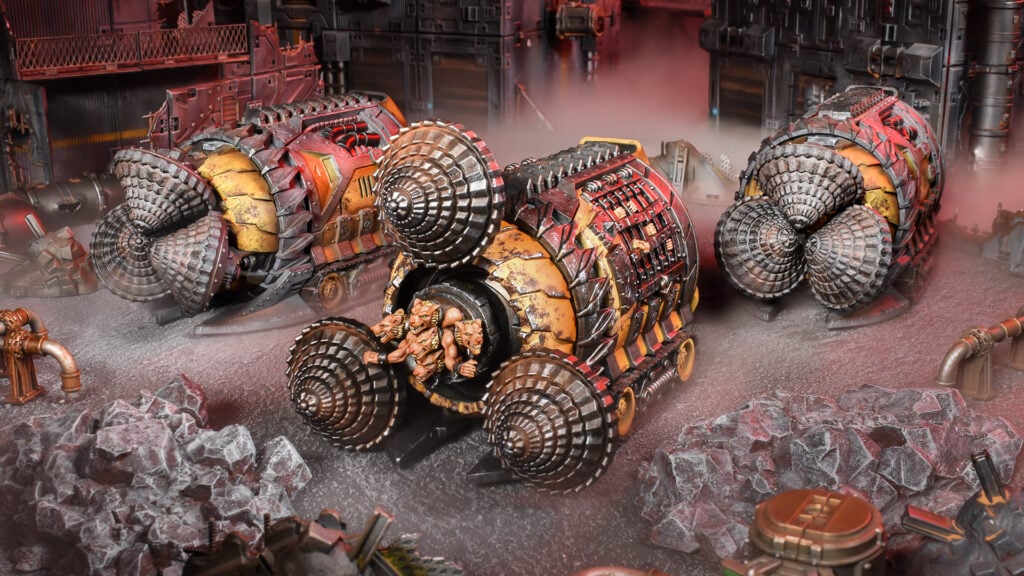 What's more terrifying than a drill full of caged rats heading straight at you whilst flinging magic at you, not much and this is replicated in the Command Order, Aura of Dread, making two enemy units take a nerve test. Add to this the Psychic weaponry and you have a horrifying vehicle at your disposal and that's before you consider its command benefits such as very inspiring and tactician.

These incredible new vehicles are available now via the Mantic online store or via your friendly local games store.
---
Check back tomorrow to see the new Asterian technology in action.