Hello and welcome to the Midweek Round-Up.
This is the Number One place to find all the best hobby content from in and around the Mantic community over the last week or so. See what your fellow painters have been up to, or even see if you have been featured! Find the latest videos from around the hobby and most importantly… get inspired to pick up that paintbrush.
---
This week we saw some work that was just so good that we had to give it a personal spotlight.
Thunderhead Studios showed off these incredible GCPS this week and we just had to get in touch so we could share them with you!
---
"As someone who dabbles in virtually every tabletop game under the sun, and as a fan of Deadzone's simple, accessible, but still engaging gameplay ever since the 3rd edition release, the prospect of a 4×4-6×4 sized wargame in the same setting, with the same models and many of the same rules immediately drew me to Firefight 2nd edition. The affordable strike forces saw me buy probably way more than I needed to upgrade my Deadzone strike teams, but I ultimately chose to start with the GCPS, specifically because I had never built or painted them before."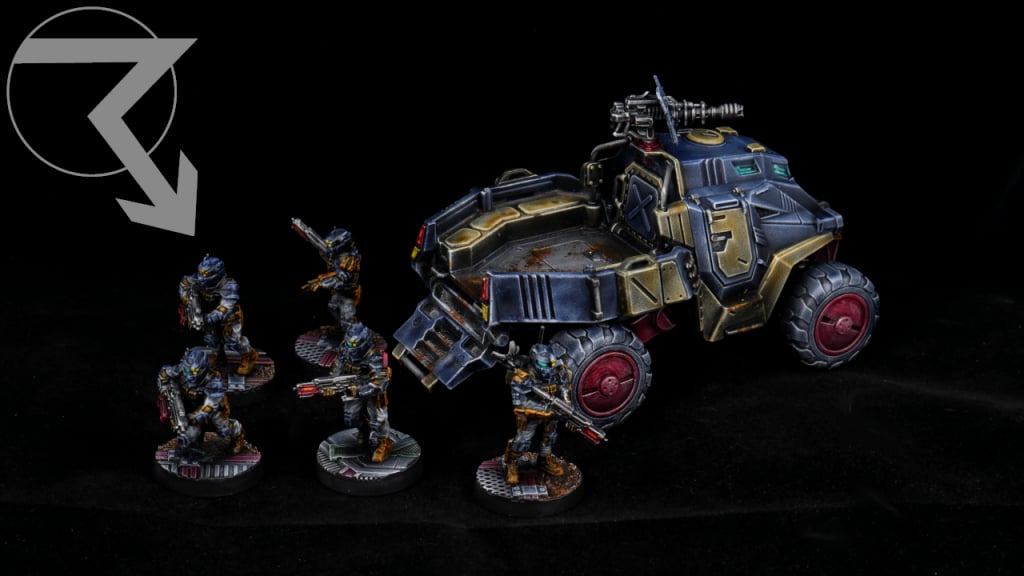 ---
"Approaching the prospect of painting multiple armies is a daunting task for someone with a backlog like mine, though, so it was convenient that the new Army Painter Speedpaints released around the same time! I'm determined to do all of my Firefight forces using these, so I set out to see just how quickly I could put my GCPS on the field. Looking at GCPS studio schemes and going over my paint options, I opted to go for more of a Private Military Contractor/Private Security vibe than the usual military palette, reflecting the privatized nature of GCPS soldiers vs more traditional troops."
---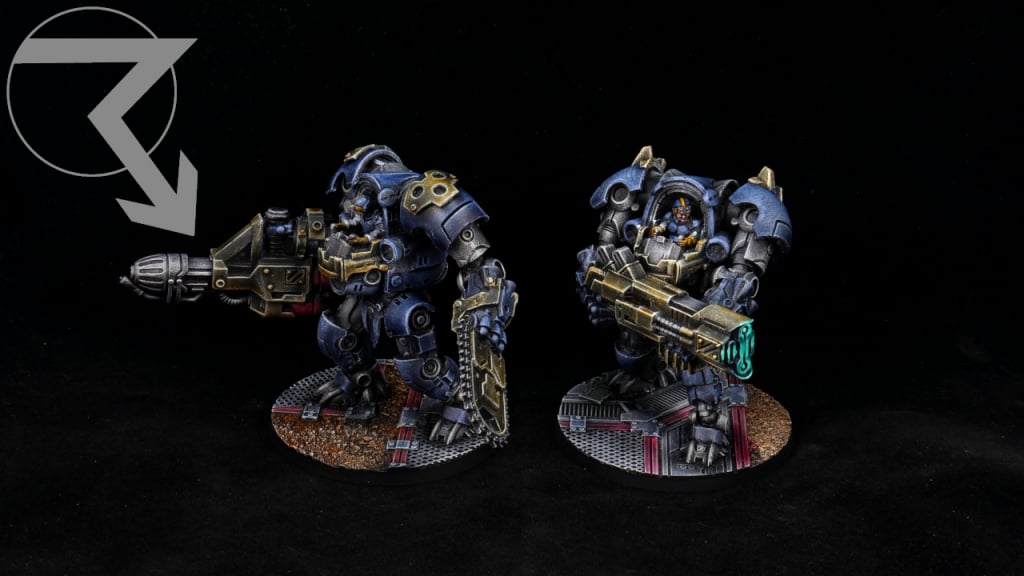 ---
"Conveniently enough, my speedpaint set included a colour called Cloudburst Blue that I quickly fell in love with. Picking a few more for accent purposes like Holy White for the soft uniform and Sand Golem for the boots/gloves/webbing, I went to work. I built the entire force at once on a Tuesday stream, applied black acrylic primer to the whole lot, and then applied a rough white drybrush to every single figure including the Striders and Mule. What followed was a solid afternoon of metal music and assembly line painting."
---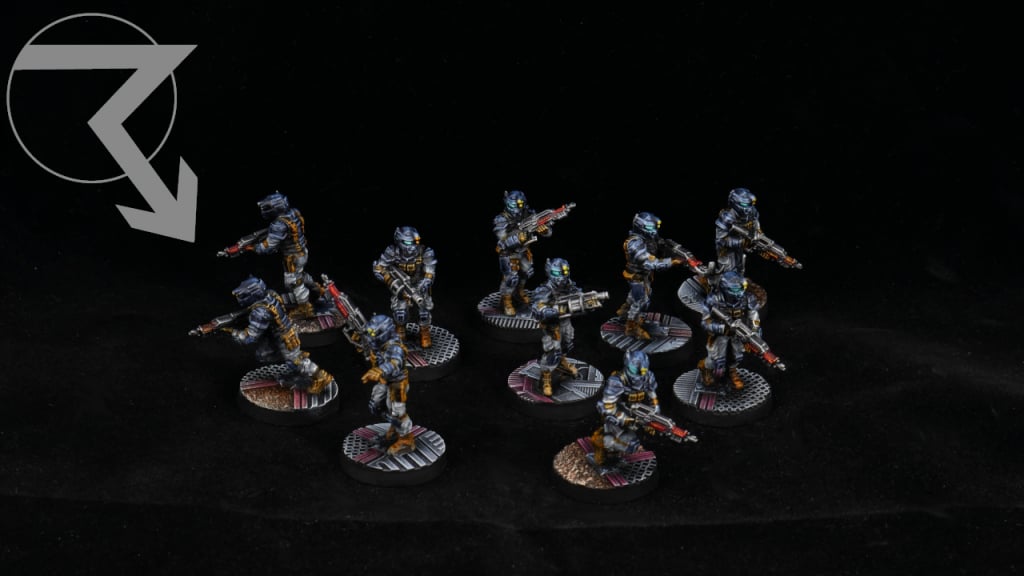 ---
"Starting from the inside out I put down Holy White for the uniform, Cloudburst Blue for the armor, Sand Golem for the webbing/boots/gloves, and Gravelord Grey for the weapons, along with a few extra colours for the 3d printed bases. Drybrushing the weapons afterward with silver and touching up a few small areas on each model, with a red glow for the laser weaponry and Plasmatic Bolt to give the visors a vibrant green appearance, with the exact same process applied to both infantry and vehicles."
---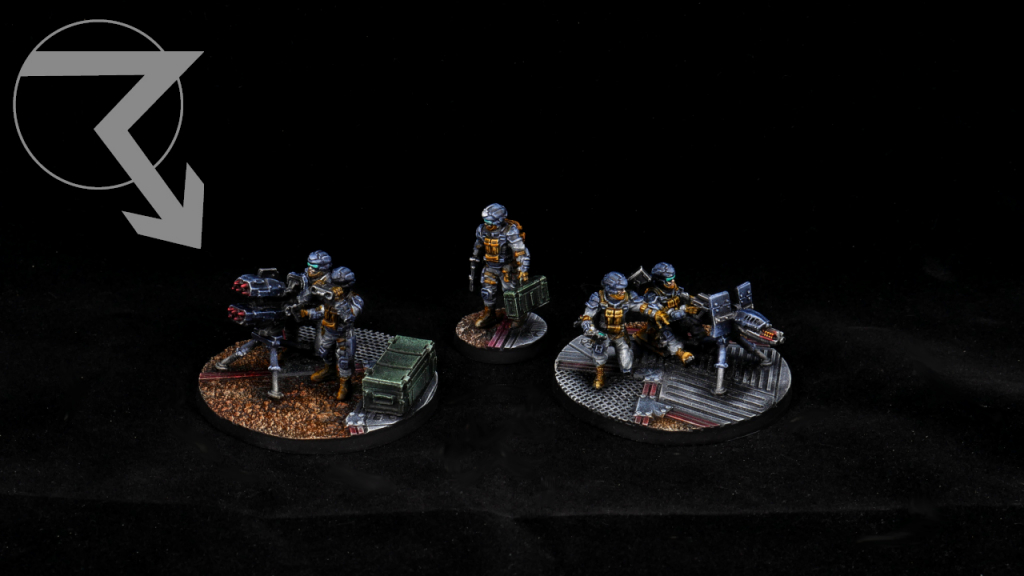 ---
"I wasn't totally sure what to expect with such a rapid-fire painting method, but after a coat of matte varnish, I found I was quite pleased with the effort to results ratio in my company of corporate security forces.
They're certainly ready to take to the streets of Magnetar for the Deadzone Campaign, and with enough reinforcements to dial things up for the Firefight finale!"
---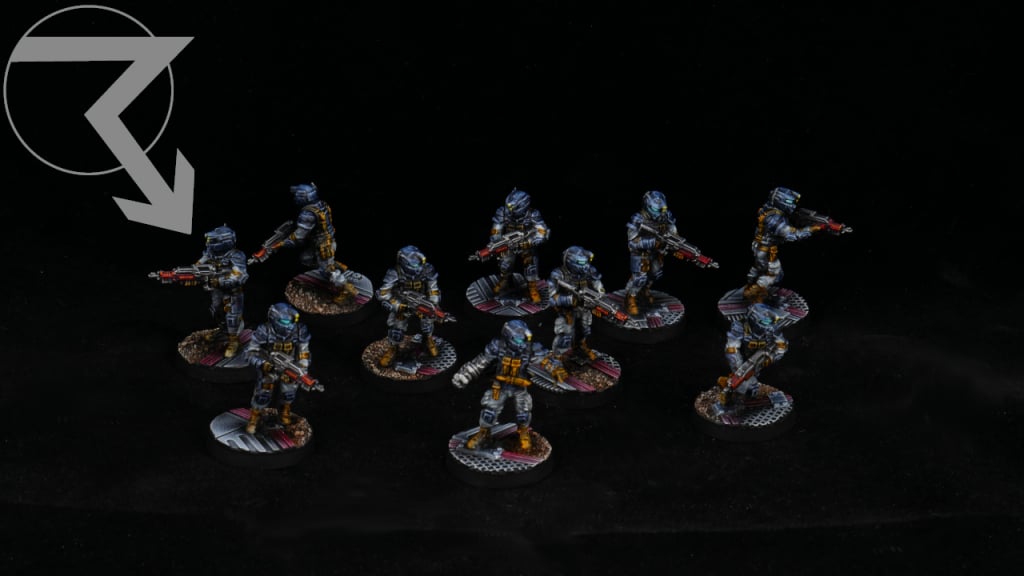 Thanks for that wonderful and informative insight into these incredible miniatures!
---
Be sure to check in again next week.
The Midweek Round-Up will be coming to you every Wednesday!
And if you want to make sure we spot your great work, use the hashtag #MyMantic when posting on social media.