Like us, you're probably looking to the year ahead and planning your hobby time. Unlike us, you're probably not declaring your intentions in a public forum where you can be ridiculed if you don't do them! However, this hasn't deterred Rob or Martin from declaring their intentions. Today it's the turn of our resident Casting Queen, Kirsten and her lofty challenge of FIVE goals [EDITOR – goal names added by me :p]
Blein Vie Noa one and all (Happy New Year to anyone who doesn't speak Manx). I have a few hobby resolutions for this year.
RESOLUTION ONE – A NEW HOPE
Having put it to a highly scientific vote, I'm currently working on a Ratkin army.  I want to complete that in the first half of this year.  It's a rather unusual looking force I am keeping under wraps until I'm made a bit of progress on the core units. 
I also plan to ally in some goblins.  A) so that I can use the stunning new Luggits and characters and B ) so Rob doesn't post any more threats through my letterbox. [EDITOR – they'll stop once you've painted a 2,000pt goblin army… same as everyone else that receives the letters of encouragement]
RESOLUTION TWO – THE HOBBY STRIKES BACK
Complete at least one Deadzone force.  I've bought a wide variety of units so far (I'm easily distracted) so I need to pick one and get it done.  Matsudan are strong contenders, and that Artificer Leader looks amazing too.
RESOLUTION THREE – RETURN OF THE HOBBY
Paint at least one DreadBall team.  Low model count, totally achievable right? Right? Perfect timing for the new Magnetar Circuit supplement.
RESOLUTION FOUR – TIREDNESS AWAKENS
Paint all of Armada. All of it. Everything. Must have more ships. All the ships for me. None for you.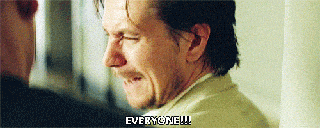 RESOLUTION FIVE – THE LAST RESOLUTION
I've not played, read, or seen any Walking Dead, but The Kingdom mentioned in the blog has really piqued my interest. 
Cavalry fighting zombies?  That sounds ludicrous and amazing and I love it.  I'm told Ezekiel has a tiger in Wave 2 as well, so I MUST have a tiger.  It's kind of my theme.  This feels like it was tailor made for me as a faction.

I'm pretty confident I can achieve all of these goals.  After all, I completed exactly none of last year's, so what could possibly go wrong?  It's not as though the casting department has been ridiculously​ busy lately, with that set to continue for at least the next few months… [EDITOR – that's the spirit Kirsten, boundless enthusiasm]