Mantic Vault – November 2023 Preview
27th Oct 2023
Elliott Barratt
Hi everyone,
For our growing numbers of Mantic Vault fans, we have a real treat for you coming on November 1st!
The next pack supplements and upgrades two of our popular starter sets: 'Assault on Exham' for Firefight and 'Sands of Ahmun' for Kings of War.
This next collection of STL files comes crammed with upgrades, new terrain, and even some full models! So, let's break it down…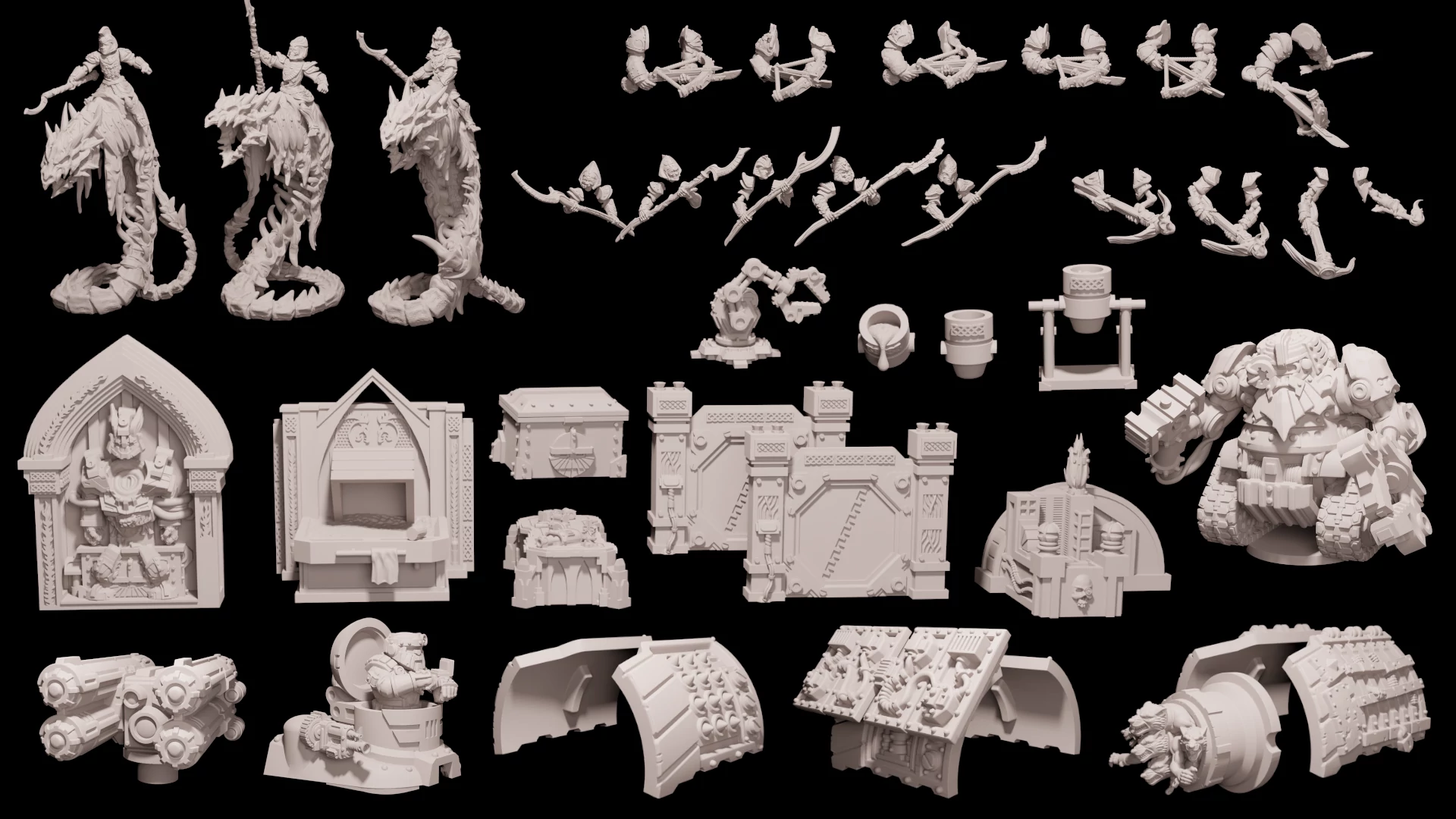 Kings of War: Empire of Dust Units & Upgrades
Empire of Dust Sandborne Wymriders Unit Pack (full unit, alternate sculpts to retail)
Empire of Dust Deadeye Crossbows Upgrade Pack
Empire of Dust Revenants Upgrade Pack
Kings of War: Ogre Upgrades
Ogre Shooters Upgrade Pack
Firefight: Forge Father Vehicle Upgrades
Forge Father Karfi Command Tank Upgrade Pack
Forge Father Gungnir Artillery Tank Upgrade Pack
Firefight & Deadzone: Forge Father Terrain Pack
Forge Father Foundry Terrain Pack
Forge Father Engineer Crawler (the foundry's automaton)
Firefight: Veer-myn Vehicle Upgrades
Veer-myn Shield Tunneller Upgrade Pack
Veer-myn Saturation Tunneller Upgrade Pack
Veer-myn Tangle Tunneller Upgrade Pack
Phew, that's going to keep you all busy for a while – we especially can't wait to see your Firefight vehicle squadrons (all ready to play Annihilation games), and even some Forge Father workshop dioramas.
Have fun!