Christmas Blogs: Supporting gaming clubs in 2022
31st Dec 2021
Rob Burman
We're going full steam ahead with our Christmas Blogs. What's been your highlight so far? Check out what's coming up and what you may have missed so far.
December 27th – Ronnie's review of 2021, plus a special digital discount code. You can read that here.
December 28th – Armada in 2022, including Salamanders and new dwarf fliers. Read that here.
December 29th – Brush with Death returns! Find out how to enter here.
December 30th – OverDrive in 2022, including alternate cards and new players. Read that here.
December 31st – Supporting gaming clubs in 2022
January 1st – The Walking Dead
January 2nd – Firefight: Second Edition
January 3rd – Deadzone
January 4th – Kings of War
January 5th – The Umbrella Academy: The Board Game
The past couple of years have certainly been a tough one for clubs. After COVID completely closed them down, some were allowed to open up a little before being shut again. Now some are open and some are closed but (hopefully) 2022 will (eventually) see gaming clubs return to normal.
Clubs are one of the most important elements of the hobby – they're a great place to see new games being played, as well as trying out your latest purchase and, of course, meeting other likeminded Mantic maniacs. With that in mind, we want to make sure we're here to support clubs as they get back on their feet in 2022.
CLUB LISTINGS
First up, we've recently launched a club section of the Mantic website. This is a handy resource to let people know about your club and also to find a club near you. If you'd like to get your club listed then just contact us at [email protected] with the club name, address (including country), contact details (can be a Facebook link, etc.) and what Mantic systems you regularly play.
We're hoping to expand this resource in 2022 to make it even easier to find a club near you. So keep an eye on the page.
CLUB SPOTLIGHT
As well as getting your club listed on the site, we'll also be introducing Club Spotlights in 2022. These blogs are a great way to show off all the amazing games you play, or perhaps a special event you've run at the club – like the big Mantic Battle Day organized by STAGS Telford Wargames Society. Maybe you'd like to send over a report from a tournament your club has organized? Well, the club spotlight can be used for that too!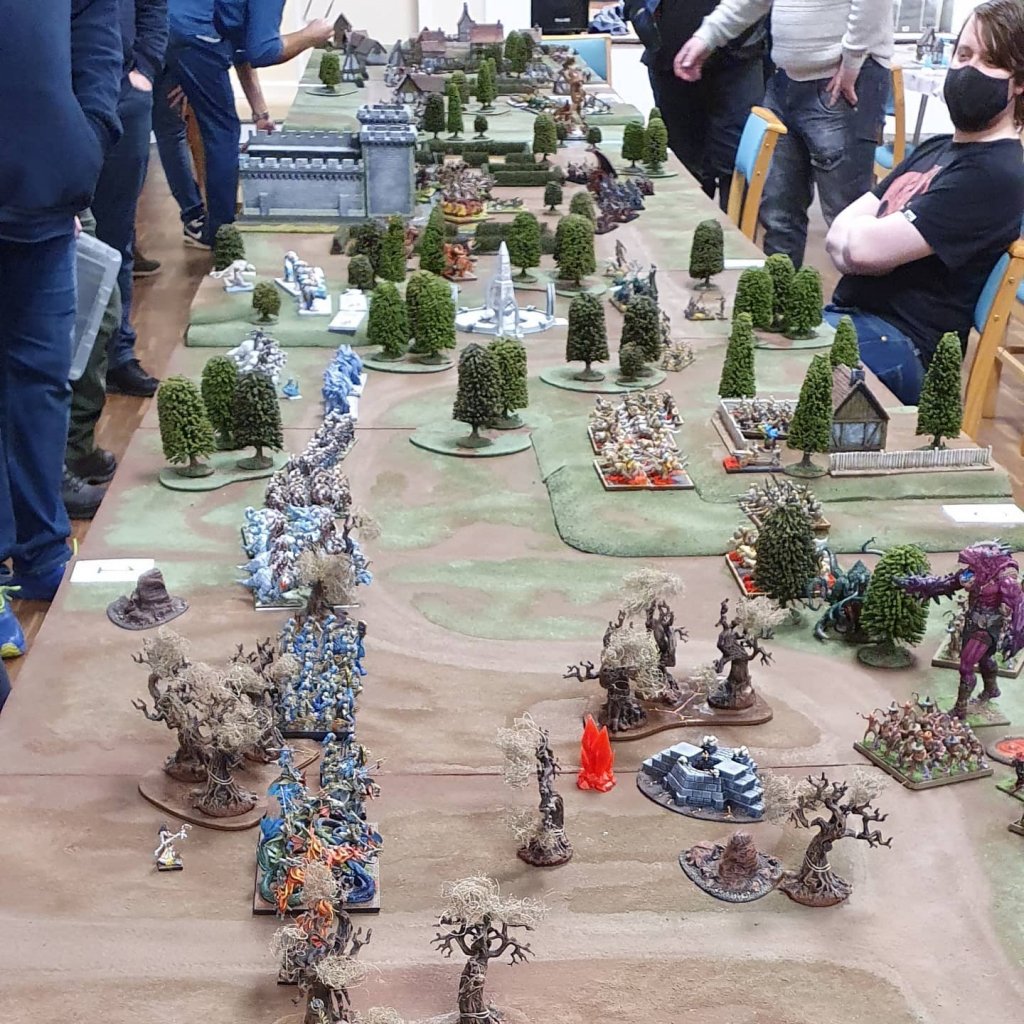 If you'd like to take part in the Club Spotlight, you can email [email protected] and we'll send over some questions, or you can let us know about your report.
GETTING STARTED BUNDLE
Finally, if you're a club that's just starting on your Mantic journey, we've got a special bundle on the website that includes starter sets for Kings of War, Deadzone, Armada and OverDrive. Normally this would retail for over £300 but for clubs, you can get it for half price! What a great way to get your club started on a wonderful Mantic journey. If you're interested in this special club bundle, contact [email protected] with the details of your club and we'll send over a discount code.
We really hope that clubs have an easier time in 2022 and we'll be here to support you along the way.