Christmas Blogs: Firefight: Second Edition
2nd Jan 2022
Rob Burman
We're up to day seven(!) of our Christmas blogs and the juicy content just keeps on coming. However, just in case you want to see what we've already covered, here's the full list of blogs and you can see what's still to come up…
December 27th – Ronnie's review of 2021, plus a special digital discount code. You can read that here.
December 28th – Armada in 2022, including Salamanders and new dwarf fliers. Read that here.
December 29th – Brush with Death returns! Find out how to enter here.
December 30th – OverDrive in 2022, including alternate cards and new players. Read that here.
December 31st – Supporting gaming clubs in 2022. Read that here.
January 1st – The Walking Dead – some sad news as we announce the end of the range.
January 2nd – Firefight: Second Edition
January 3rd – Deadzone
January 4th – Kings of War
January 5th – The Umbrella Academy: The Board Game
2021 was a pretty big year for sci-fi. We kicked things off with OverDrive in September, before stepping it up a gear with the awesome launch of Deadzone: Third Edition. We'll have more on Deadzone tomorrow but, for now, we're talking Firefight: Second Edition.
WHAT IS FIREFIGHT: SECOND EDITION?
The original Firefight launched back in 2016 and, although it had a great range of hard plastic miniatures and amazing vehicles, it never really developed a large enough player base to see it played by numerous clubs, stores and individual gaming groups. Of course, this is a massive shame because there are plenty of you out there with fantastic miniatures that may be gathering dust on a shelf.
In 2021 we want to change all that with the launch of Firefight: Second Edition. This is a complete rework of the original from the ground up, and also an attempt to bring it closer to Deadzone. For starters it uses D8s, rather than D6s, and some of the terminology will be familiar from Deadzone. What's more, if you're familiar with how the profile of a unit works in Deadzone, then it's likely to be similar in Firefight too.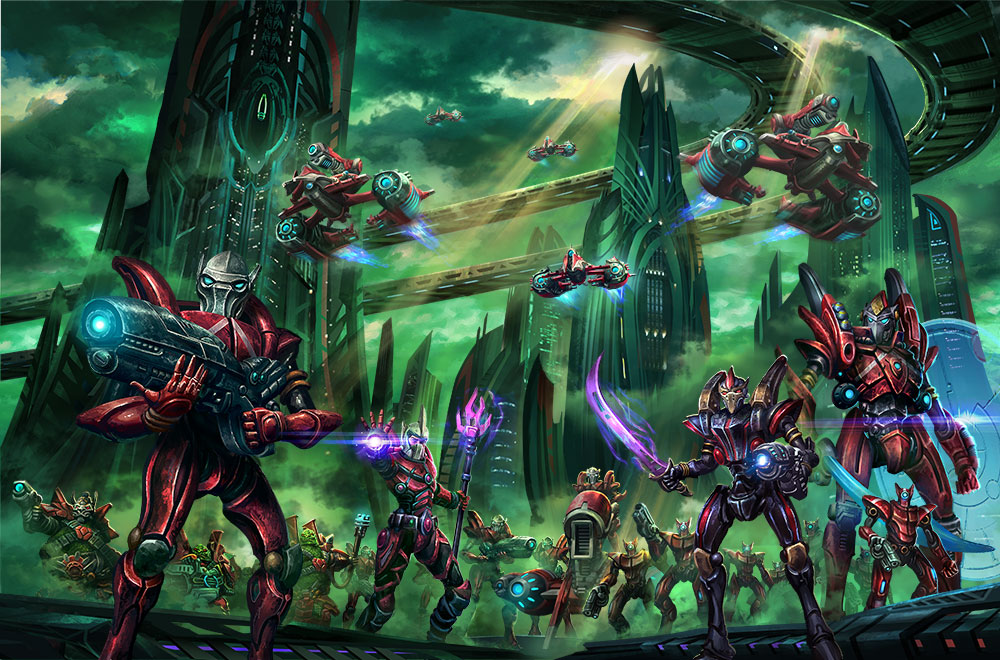 We've also focused more on the commanders and the way they can shape the battle. A little like the leader abilities in Deadzone, commanders can trigger special abilities or use auras that can turn the tide of battle.
What's more, to ensure that Firefight: Second Edition hits the ground running when it launches, we've been running a public playtest since early 2021. This was really a chance to make sure the factions felt fun and balanced, the rules were easy to pick up and the scenarios offered a variety of gameplay experiences. It also gave us an opportunity to listen to your feedback during development. There's still time to get involved with the playtest – although now it's mostly tweaking stats for the factions – and you can download the rules here.
WHAT'S COMING UP FOR FIREFIGHT: SECOND EDITION?
Firefight is due for release in Q2 2022. The main focus will be a brand-new two-player set (which we'll get into in a minute), a rulebook pack similar to Deadzone (rulebook, force list book and tokens) and a complete refresh of the army sets to make them better when getting started with a new force.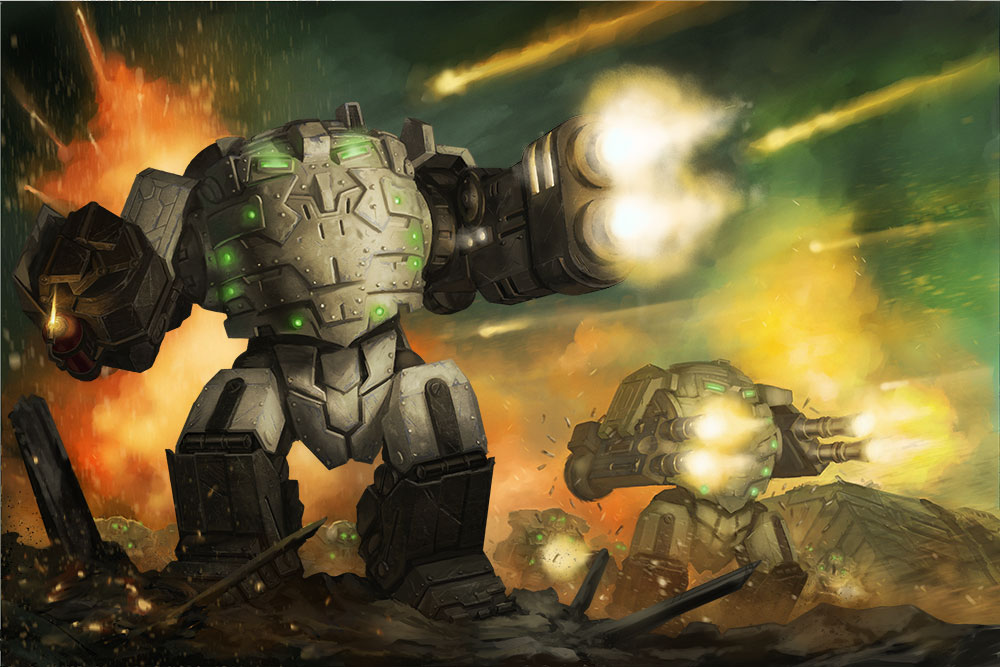 With the rulebooks, we're going to be diving deep into the world of the GCPS. Christopher Verspeak, who did a lot of work on the Warpath sourcebook and wrote the excellent First Strike, is updating the lore and background to make sure it's up to date. We've also commissioned a load of fantastic artwork – some of which you can see on this blog.
Perhaps the big thing though is that, unlike some other sci-fi games out there, the Force List book contains the rules and stats for ALL the launch factions: Asterians, Enforcers, Forge Fathers, GCPS, Plague, Veer-myn AND Marauders. That's right folks, Marauders are no longer an addition to the GCPS because they're now their own, separate faction. Another reason for making it a separate force list book is that, if we launch new factions in the future (or update stats) we can release a new force list book that contains all the factions again to make sure it's always up to date.
NEW MARAUDERS
Talking of Marauders, they'll be featuring in a new two-player set that pits them against the ruthless Enforcers. In a nod to the Mandrake Rebellion, the Marauders are on the rise again, so the Council of Seven has sent the Enforcers to stamp them out.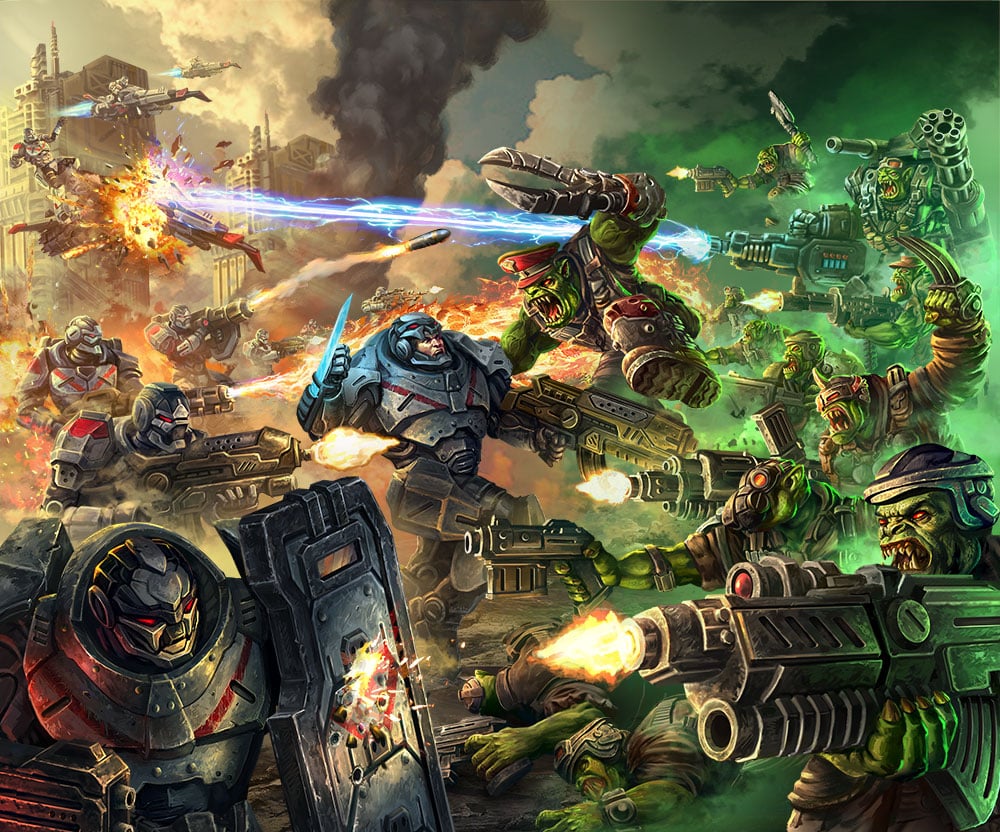 This new set contains our awesome new hard plastic Marauders, which can be used to build a variety of options for your army. Just take a look below at a small taste of the different builds…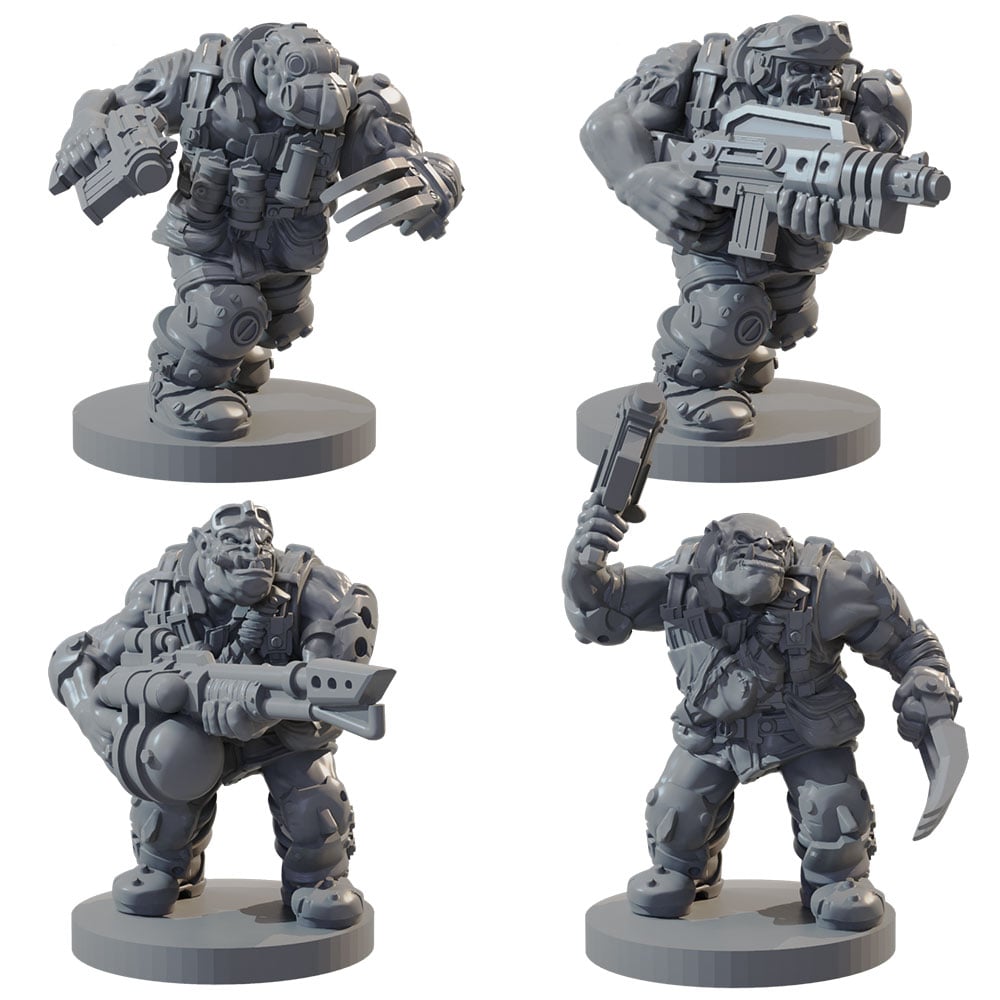 To help round out the Marauder force, we also have some resin pieces, like the gorgeous-looking Commando Skyscrapers. These are also compatible with the hard plastics, so you can mix and match the heads/arms.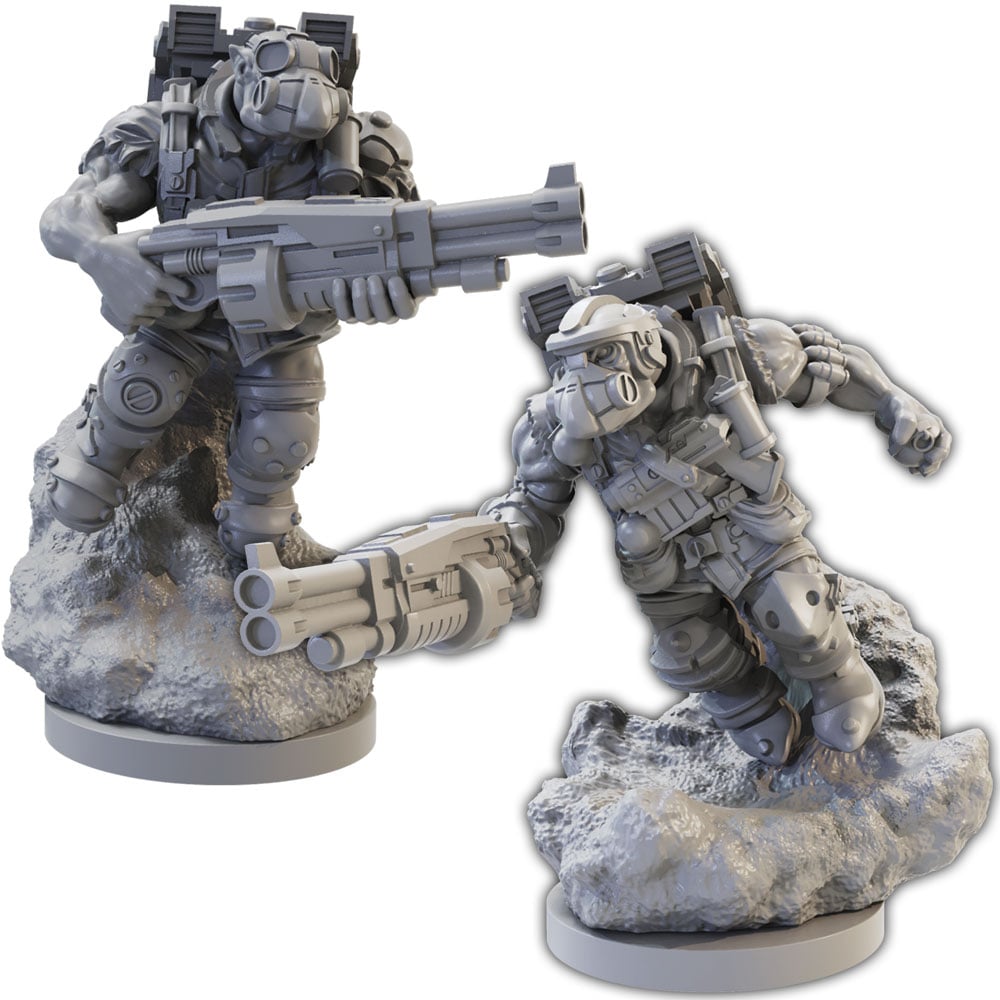 Finally on the Marauder-front, they are getting some support from the goblin weapons team. Can you hear that noise? It's Rob squealing in excitement.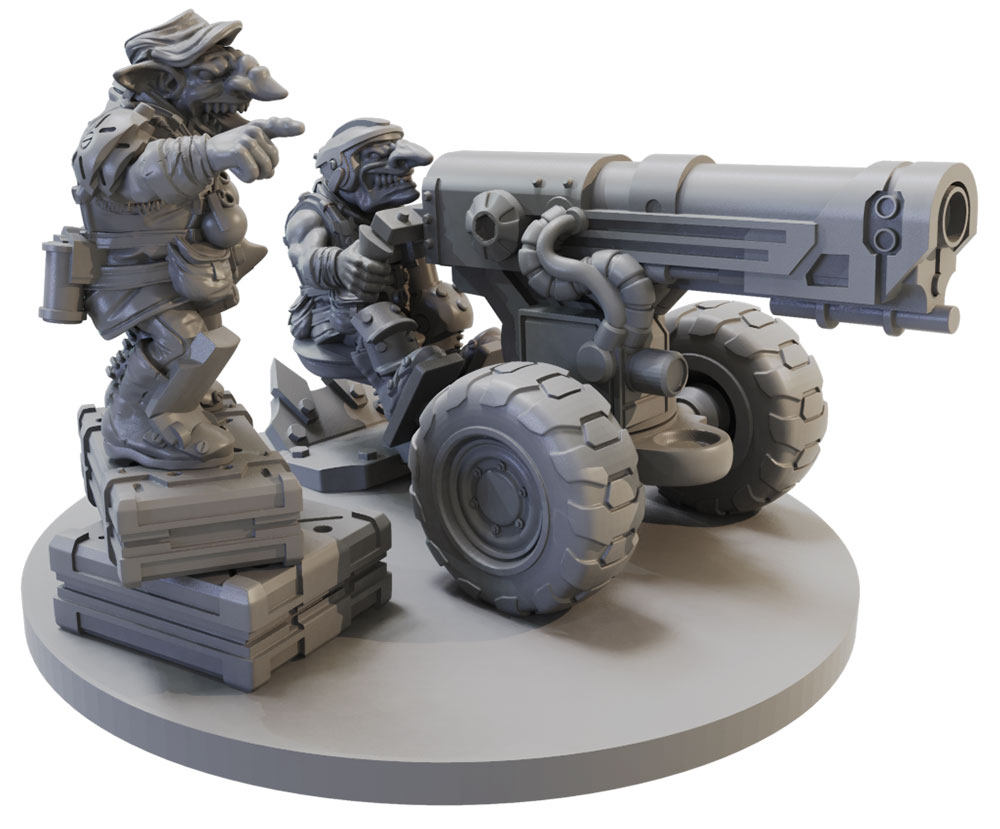 But don't worry Enforcer fans, you are getting some assistance to deal with those pesky Maruaders in the form of a new Peacekeeper Captain… complete with nasty-looking Phase Claws.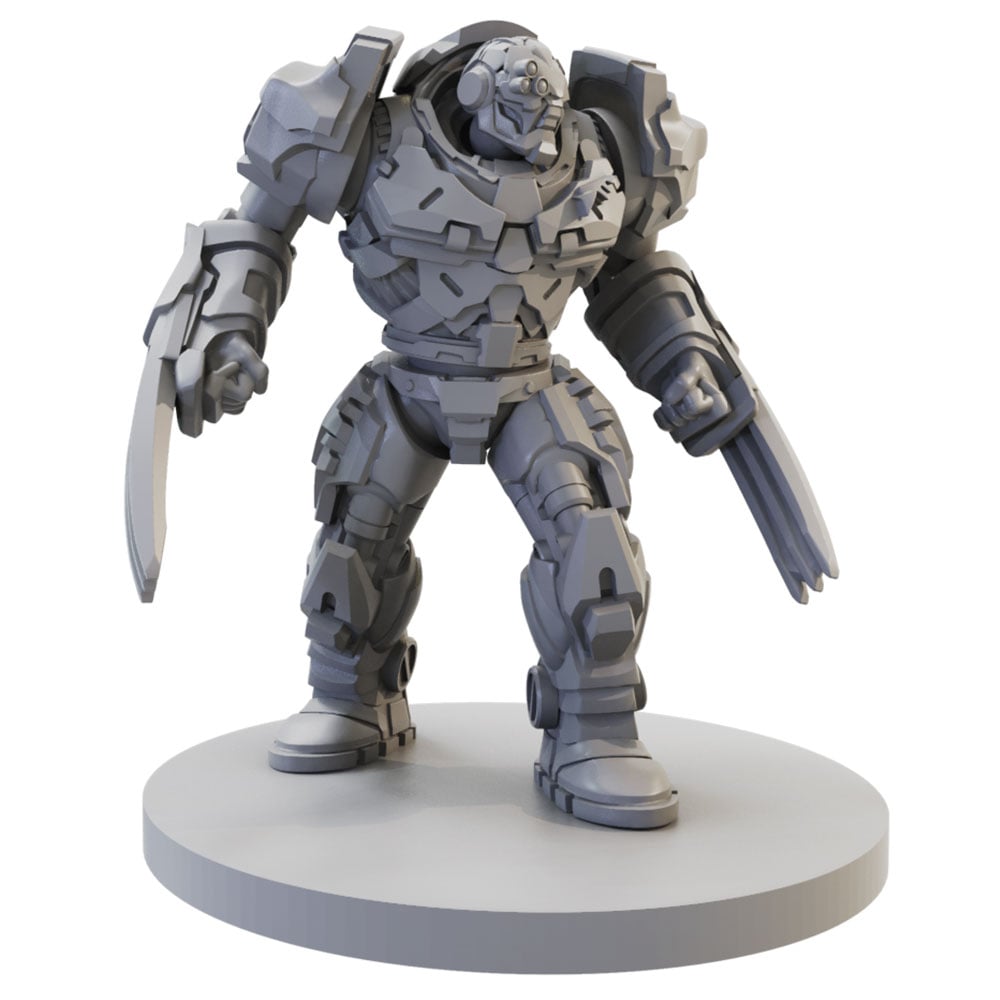 So, as you can see, Deadzone: Third Edition was only just the start of our massive sci-fi plans and Firefight promises to be just as exciting. Tune in tomorrow to find out what's in store for Deadzone.