Christmas Blogs: Deadzone in 2022
3rd Jan 2022
Rob Burman
We're getting close to the end of our Christmas Blogs – what's been your favourite so far? Here's the full list of blogs so you can see what you may have missed.
December 27th – Ronnie's review of 2021, plus a special digital discount code. You can read that here.
December 28th – Armada in 2022, including Salamanders and new dwarf fliers. Read that here.
December 29th – Brush with Death returns! Find out how to enter here.
December 30th – OverDrive in 2022, including alternate cards and new players. Read that here.
December 31st – Supporting gaming clubs in 2022. Read that here.
January 1st – The Walking Dead – some sad news as we announce the end of the range.
January 2nd – Firefight: Second Edition. Plenty of news here.
January 3rd – Deadzone
January 4th – Kings of War
January 5th – The Umbrella Academy: The Board Game
Today we're talking Deadzone and 2021 was an absolute monster, thanks to the launch of Third Edition. The aim of Third Edition was to clean up the rules, add new units, create a bunch of new scenarios and generally make the best sci-fi skirmish game even better. And, judging by the reaction, a lot of you agree that we've achieved exactly that. For 2022 then, we're going to build on an exciting launch with even more cool stuff!
NEW PLAGUE
When we were getting ready for Deadzone: Third Edition we spent some time reviewing the current range of models and looking at which ones we thought required an update. One of the factions that rose to the top of the pile was the Plague. The idea behind this Strike Team – an army of bloodthirsty mutants, warped by the terrible virus – is really cool, but some of the miniatures were a little lacklustre. With that in mind, we've re-sculpted a large portion of the Plague to make them more dynamic, more aggressive-looking and generally more terrifying! These new models will be available in resin, rather than PVC, so you can see all that gruesome detail.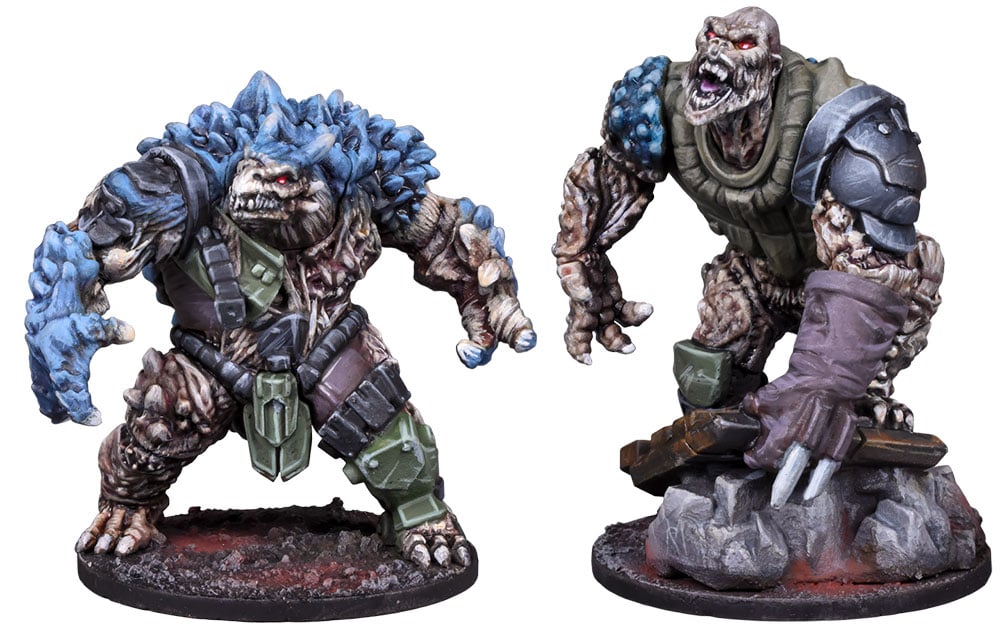 Here you can see the Plague Teraton and the all-new 'Sentient'. The Plague mutates different species in different ways and, in this case, you can see what happens what an Alpha Simian is the victim of the potentially deadly disease.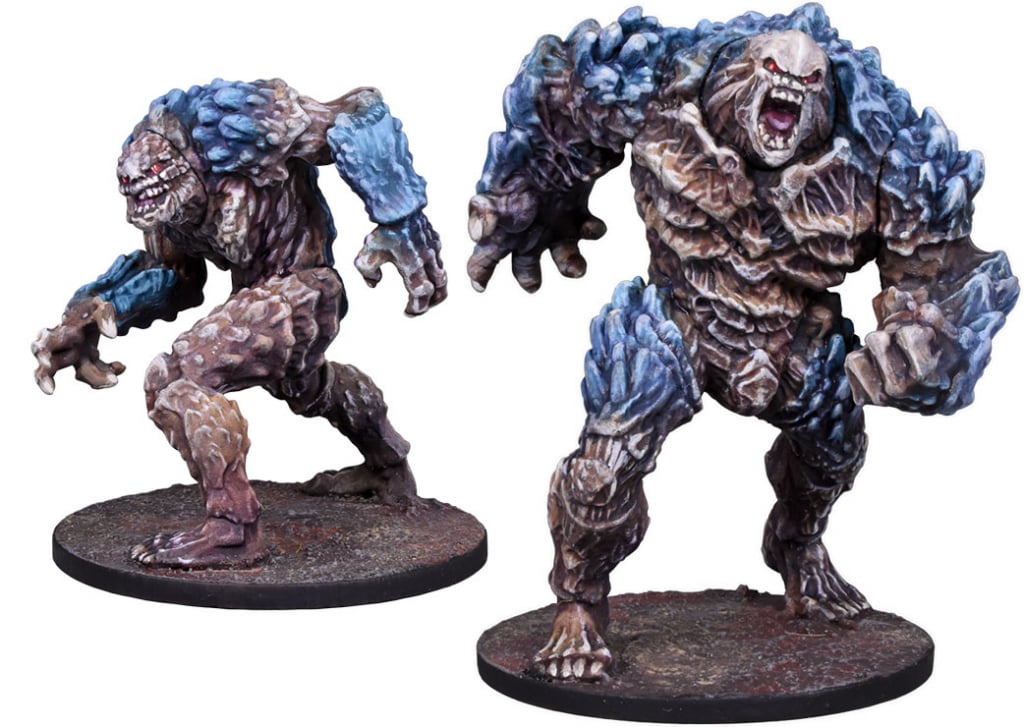 Next up, we've got the revised Stage 2A 'Leaper' – of which there will be several varieties – and the Stage 1A. With the 1A we really wanted a pose that captured the ferocity of this monstrous beast and now he's charging toward an unwitting foe.
The new Plague will be available in Q2 – so not long to wait.
MARAUDERS
Just in case you missed our Firefight update yesterday, the Marauders are getting a brand-new hard plastic sprue, which will give you all the options you could think of for your Marauders. As a result, we'll be creating a new Marauder Commando Starter pack. Here are a few more renders of this incredibly versatile hard plastic kit.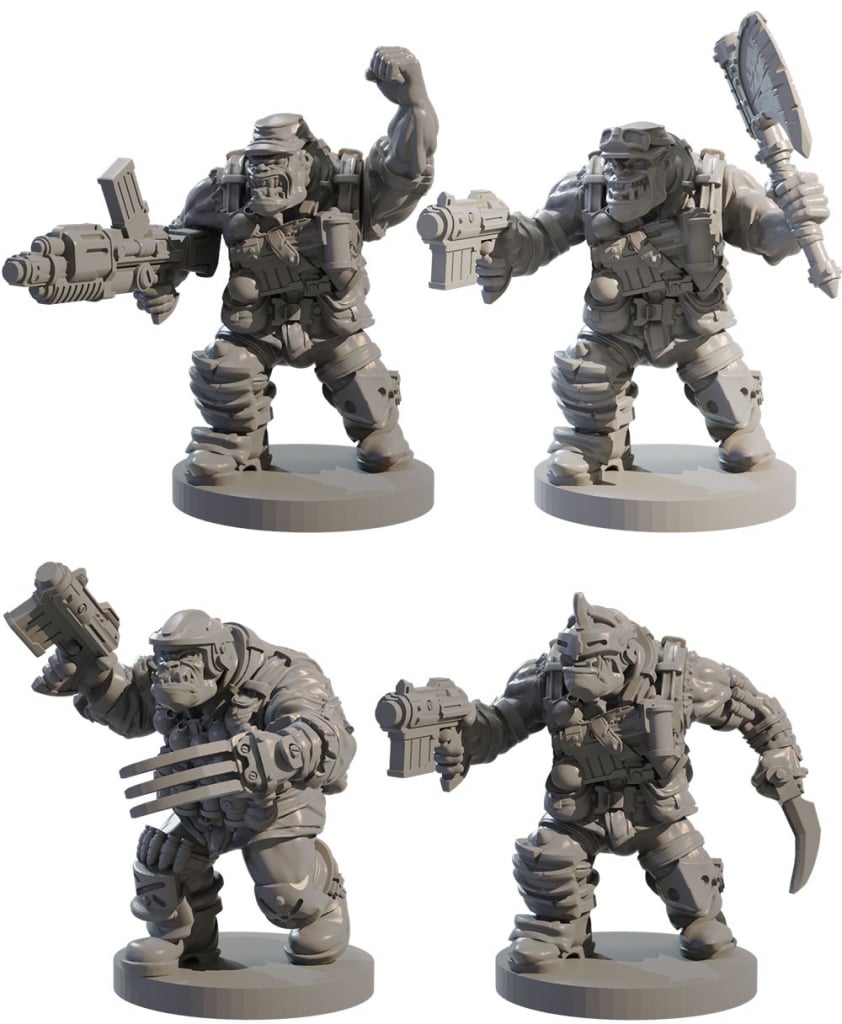 We'll also be releasing a new Ripper Warlord for both Firefight and Deadzone. In Deadzone this will be a new Leader option for your Marauders. Exciting stuff!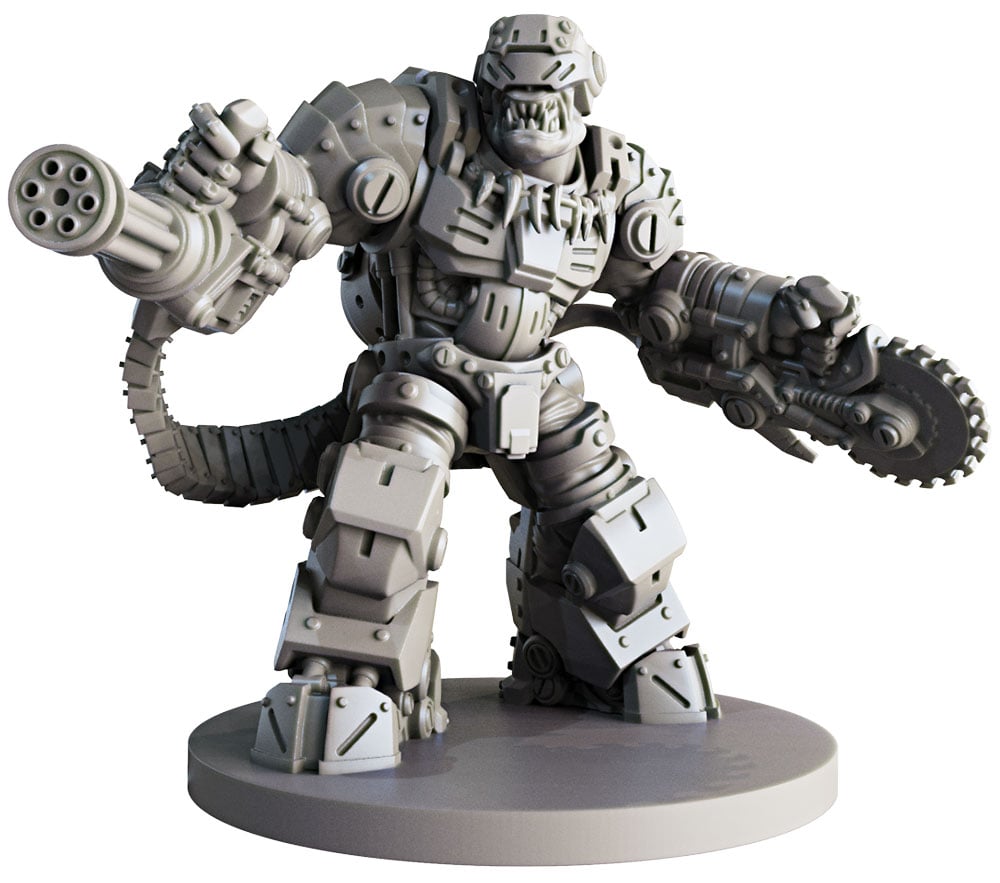 THE BATTLE FOR MAGNETAR CITY
But that's not all! In March (fingers crossed), we'll be running a massive global campaign. The hugely talented Ciaran Morris, who created this fantastic Kings of War campaign site, is currently busy beavering away on something similar for Deadzone.
The campaign itself will centre around the fight for Magnetar City – the location that inspired the two-player set featuring the Veer-myn and GCPS. Last time we saw Magnetar, containment protocols had just been declared following the eruption of the Veer-myn nest. Now the continent-spanning city is ripe for the taking and other factions have arrived to lay their claim to Magnetar's rich resources.
We'll have more info on the campaign soon but, in the meantime, start painting your Strike Team because your games will make a difference and shape the future of Deadzone. Also get out there and spread the good word of Deadzone to your local gaming clubs and stores. There's never been a better time to start playing. Remember folks #deadzoneisforlifenotjustforchristmas